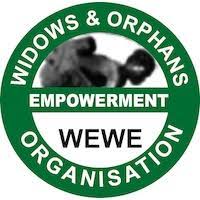 Widows and Orphans Empowerment Organisation (WEWE) is a women-led legally registered, local not-for-profit, faith-based Non-Governmental Organization (NGO) that was founded in 2004 by Josephine Ogazi and Joseph Egwuonwu. WEWE started out as a Community Based Organisation (CBO) with the aim of providing scholarships and economic empowerment to orphans and widows in Okigwe, Imo State and has since expanded its aims and objectives.
Applications are invited for:
Title: Procurement Officer Trainee Program 2023
Location: Abuja (FCT)
Employment Type: Temporary
Description
Are you a talented/award-winning Procurement Personnel? With
A Second Class Upper (2.1) and above or Upper credit in any social or management science degree?
Are you currently working in a private local or international firm?
Are you a Procurement Personnel orstaff that has received awards for best staff or student?
Do you have an interest in transferring your skills from working in the private sector to the NGO Sector, where you will gain experience working with United States Agency for International Development (USAID)/US Center for Disease Control-funded projects?
WEWE has a 'Procurement Officer Trainee Program' where we offer job training for talented/award-winning procurement persons, who have no experience working as a procurement person for an NGO and would like to gain experience working and learning about procurement issues for NGOs. Also, to understand practical applications ofprocurement for international donor-funded projects: e.g., USAID, US CDC & EU.
Key Duties and Responsibilities
S/he will assist to carry out daily procurement activities
S/he will assist in full compliance of procurement activities with WEWE rules, regulations, policies, and strategies
S/he will assist in the preparation of procurement plans and their implementation /monitoring
S/he assist in organizing procurement meeting including the preparation
S/he assists to conduct RFQs or RFPs, receipt of quotations, bids or proposals.
S/he assist to raise the Purchase Request form for all request
S/he assists to ensure that the products and supplies are high quality
S/he assists to work with procurement team members to complete duties as needed
S/he assists to review and analyze all vendors/suppliers, supply, and price options
S/he assists to create and maintain good relationships with vendors/suppliers
S/he assist to maintain records of vendors database and other important data
S/he assists in inventory tracking and update
S/he assists in administrative activities
S/he assists staff as needed on creating clear and understandable purchase requests and other documentation.
S/he assists to ensure that all supplies, services and equipment required are delivered in time
Carry out any other duties or tasks as assigned by the procurement team lead or Management
Required Qualifications
Graduate with a Bachelor's Degree or HND Degree in any Social or Management Science or a relevant field
Must have a second-class upper or first-class or upper credit or distinction
Required Experience:
1 – 2 years of working experience as a Procurement person or any related role.
Very strong report-writing skills.
Strong computer skills.
Ability to work long hours when needed.
Strong analytical and research skills.
Effective interpersonal and communication skills.
Technology suave i.e., the ability to use social media handles, the internet, and to send emails.
The Benefits of the trainee position
Between N75,000 – N100,000 Monthly and additional 20% pension.
After successful performance evaluation, trainees are eligible to apply for full-time positions in WEWE subject to vacancies and availability of funds.
Opportunity for in-house on job certificated training on procurement for NGOs, procurement for NGOs, Statutory compliance for NGOs, and Legal matters for NGOs.
A certificate of completion.
Application Closing Date
31st July, 2023.
Method of Application
Interested and qualified applicants should send their comprehensive Curriculum Vitae and Cover Letter in ONLY one attachment (MS Word document) explaining their suitability for the job to: procurement2023@weweng.org using the Job Title as the subject of the mail.
Note
Applicants should provide their functional emails / mobile phone numbers on their CVs as well as three professional referees.
Candidates must provide functional email addresses and telephone numbers of referees.
Applications will be reviewed on a first-come-first-served basis. WEWE reserves the right to conclude this recruitment process when a suitable candidate is selected. While WEWE thanks all applicants for their interest, only shortlisted candidates will be contacted for an interview.
"WEWE is an equal opportunity employer, which promotes diversity and does not discriminate based on tribe, state of origin within Nigeria, religion, age, sex, race or on different physical ability".
"WEWE's organizational culture promotes the principles of safeguarding and high moral values. WEWE's Safeguarding Policy 2022 promotes an environment where no staff, associates, volunteers, case workers, consultants, board members, and partners engage in a sexual relationship, harass, or exploit anyone under the age of 18 or vulnerable adult, especially our beneficiaries".
"WEWE's organizational culture also has zero tolerance for corrupt practices. Therefore, for any of our job vacancies, we advise that applicants do not offer or accept any request for money, favors, or gifts from anyone to facilitate an employment opportunity with WEWE.
Applicants found engaging in such practices could jeopardize their chances of being selected.