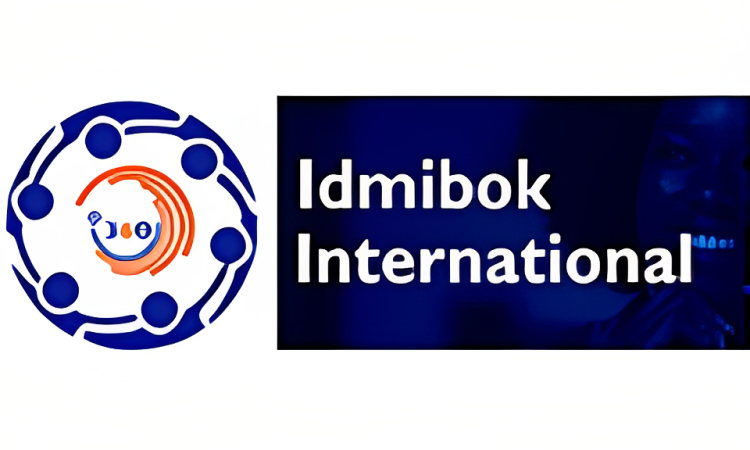 Idmibok International is a 360° systems diagnostic and correction company. We offer holistic, pragmatic, and robust systems appraisals, to intervene in a targeted yet comprehensive manner to address critical organizational, business and development-related issues. By collaborating with global and local development and private entities – such as governments, bilateral and multilateral donors, non-governmental organizations and the private sector, we draw on breadth and wealth of experience in diverse environments or ecosystems, globally and across Africa, including in South Sudan, and extensively in Nigeria.
We are recruiting to fill the position below:

Job Title: Data Collector

Locations: Adamawa, Akwa Ibom, Anambra, Bauchi, Bayelsa, Benue, Borno, Cross River, Delta, Edo, Imo, Jigawa, Kaduna, Kano, Katsina, Kebbi, Kwara, Lagos, Nasarawa, Niger, Plateau, Rivers, Sokoto, Taraba, Yobe & Zamfara
Employment Type: Temporary
Project Duration: may be from July to September 2023
General Summary
This is for a short-term gender assessment project. This role is for candidates already based in the targeted states. The data collectors will be responsible for administering the questionnaire or conducting interviews with a targeted population, according to the data collection protocol provided. S/He will undergo training on data collection protocol/methodology and the use of electronic platforms.
This is for a proposal the organization is bidding for. The project will be carried out in 26 states (Adamawa, Akwa Ibom, Anambra, Bauchi, Bayelsa, Benue, Borno, Cross River, Delta, Edo, Imo, Jigawa, Kaduna, Kano, Katsina, Kebbi, Kwara, Lagos, Nasarawa, Niger, Plateau, Rivers, Sokoto, Taraba, Yobe & Zamfara).
Responsibilities
Administering questionnaire-based surveys.
Accurately collect and report data from target groups within assigned LGAs using electronic data collection tools (ODK and other software) or paper.
Timely and meaningfully support information flow from the field to the supervisors.
Adhere to all data collection protocols during data collection activities.
Must attend and participate in required training or workshops before the commencement of the data collection exercise.
Available for the entire duration of the assigned monitoring exercises and willing to travel to select health facilities or areas in the assigned LGAs.
Work closely with front-line supporters to report Gender assessment data.
Maintain cordial public relations with local stakeholders including government officials, other Data Collectors, Facility staff, and community members through observing meaningful and respectful engagement during fieldwork.
Notify the supervisors of any observed data quality issues and provide support for improvement.
Other duties as assigned by supervisors.
Qualifications
Bachelor's Degree or Higher National Diploma (HND) in a relevant field with at least 6 months of experience in public health, humanitarian, and/or development organization in data collection using mobile applications.
Experience in the use of modern technology in research, especially computer-assisted personal interviews (CAPI) and simple apps like ODK, Kobo Collect, and SurveyCTO.
Experience in the collection of both qualitative and qualitative research data.
Experience working with Health Management Information Systems and transmitting data electronically.
Excellent interpersonal and communication skills.
Familiarity with the terrain and language of the state of interest is an added advantage.
Application Closing Date
17th July, 2023.
Method of Application
Interested and qualified candidates should send their CV (addressing previous related work) to: hr@360hsdc.org with the Job Title and state of interest as the subject of the mail e.g. "Data Collector- Yobe".
Note
Applications without indicated states of interest will not be considered.
We endeavor to respond to every application, however, occasionally due to the number of applications we receive it may take us longer than we would originally like to get back to you.
If you have not heard from us within 3 weeks, please assume that your application has been unsuccessful.
Female applicants are encouraged to apply.