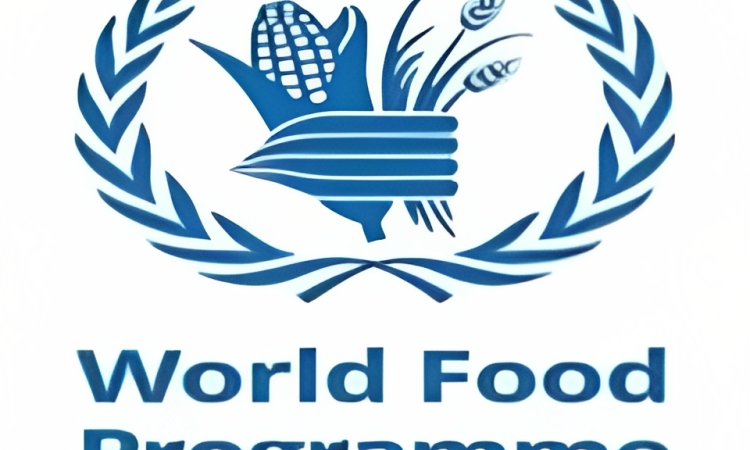 The World Food Programme is the food assistance branch of the United Nations and the world's largest humanitarian organization addressing hunger and promoting food security. WFP is part of the United Nations system and is voluntarily funded. Born in 1961, WFP pursues a vision of the world in which every man, woman and child has access at all times to the food needed for an active and healthy life. We work towards that vision with our sister UN agencies in Rome — the Food and Agriculture Organization (FAO) and the International Fund for Agricultural Development (IFAD) — as well as other government, UN and NGO partners. On average, WFP reaches more than 80 million people with food assistance in 82 countries each year. 11,367 people work for the organization, most of them in remote areas, directly serving the hungry poor. To learn more, watch the video outlining our mission, read our Mission Statement and our 2013 Annual Performance Report or download the Infographic.
Job Type: Full Time
Qualification: BA/BSc/HND , MBA/MSc/MA
Experience: 6 years
Location: Abuja
Job Field: ICT / Computer
Education:
Advanced University degree or University degree with experience and training/courses in one or more of the following disciplines: computer science, Mathematics or related discipline or relevant experience.
Language:
Languages vary depending on duty station but fluency in both oral and written communication in English is required
Experience:
A minimum of 6 years of professional experience in an international context, preferably in humanitarian context;
Involvement in minimum 3 emergency operations during the last 5 years of experience with escalating level of responsibilities.
Minimum 3 years of Project Management Experience in Information Technology and/or Emergency Telecommunications
ORGANIZATIONAL CONTEXT
The Emergency Telecommunications Sector was activated on 23 November 2016 in Nigeria and since its activation the ETS has been working to provide reliable data connectivity and security communications services to humanitarians across the three states of Adamawa, Borno and Yobe in North-East Nigeria. The services are provided in 10 common operational areas in the locations: Damasak, Dikwa, Gwoza, Damaturu, Yola, Maiduguri, Bama, Monguno, Ngala and Banki. The current ETS team which is based in the Red Roof premises in Maiduguri, comprises of a team of 9 staff.
KEY ACCOUNTABILITIES (not all-inclusive)
Lead the identification/assessment and prioritization of key telecommunications bottlenecks and gaps impeding delivery of essential assistance by the humanitarian community.;
Manage the relationship with any ET service providers on behalf of the cluster members.
Provide leadership to the ETS by organizing and chairing ETS meetings in order to better strategically coordinate the continuous identification of ICT problems and solutions adequate to ensure delivery of humanitarian assistance.;
Represent the ETS at Inter-Cluster and other related coordination meetings
Upon request of the Country Director of the leading agency, the ETS Coordinator can advocate for funding with donors as well as brief them on the ETS activities in the country
Recommend to partners standard operation procedures, alternative ET solutions and a cost/benefit analysis for each solution
Ensure adequate ET preparedness through the Inter-Agency contingency planning process
Continuously raise awareness of the Sector concept with the organizations present in the country of operation and support the mainstreaming of the cluster approach.
Liaise on a regular basis with all the in country stakeholders.
Ensure proper dissemination of information and full participation of cluster participants to Flash Appeals, SRPs and other funding proposals for common funds and donor funding mechanisms.
Coordinate, monitor and evaluate the implementation of ETS project.
Where necessary, identify and mobilize resources (i.e. financial, HR, assets) for the services to be provided under the coordination of ET Sector or other Sector participating organizations)
Promote/support training of staff and capacity building of humanitarian partners.
Ensure that common Inter-Agency emergency telecommunication services are in existence in all common operational areas as agreed by the Humanitarian Country Team
KEY ACCOUNTABILITIES (not all-inclusive). CONT
Assess and Coordinate the implementation of Service for Communities projects that are targeting affected population, such as two-way communication between humanitarian and local communities and access to information among local communities.
Monitor and manage the income and expenditure of ETS budget.
Prepare and present Annual Procurement Plan to CO, update quarterly within the changing needs of ETS
Contribute to Annual Performance Plan from ETS side, ensuring the activities and KPIs achieved on time.
Establish a Disaster Recovery Plan to be used for Emergencies in all Hubs.
Other activities as required
DELIVERABLES AT THE END OF THE CONTRACT
The ETS Coordinator will serve as an active member of the ICWG Team in North-East Nigeria, through deployment to the WFP and Interagency Response and will be responsible for:
Support service delivery by:
Providing a platform that ensures service delivery is driven by the Strategic Response Plan and strategic priorities.
Developing mechanisms to eliminate duplication of service delivery.
Inform the HC/HCT's strategic decision-making by:
Preparing needs assessments and analysis of gaps (across and within sectors, using information management tools as needed).
Identifying and finding solutions for (emerging) gaps, obstacles, duplication and cross-cutting issues.
Formulating priorities on the basis of analysis.
Plan and develop strategy by:
Developing sectoral plans, objectives and indicators that directly support realization of the response's strategic priorities.
Applying and adhering to common standards and guidelines.
Clarifying funding requirements, helping to set priorities, and agreeing Sector contributions to the HC's overall humanitarian funding proposals.
Monitor and evaluate performance by:
Monitoring and reporting on activities and needs.
Measuring performance against the Cluster Strategy and agreed results.
Recommending corrective action where necessary.
Build national capacity in preparedness and contingency planning.
Advocacy:
Identifying concerns that contribute to HC and HCT messaging and action.
Undertaking advocacy on behalf of the Sector.
KNOWLEDGE & SKILLS
Ability to communicate clearly both orally and in writing, transforming technical terminology into easily understood language;
Good analytical skills, resourcefulness, initiative;
Ability to plan and organise work programme; ability to work with minimum supervision under own initiative;
Tact and ability to work harmoniously with people of different national and cultural backgrounds;
Demonstrated problem-solving skills ability to conceptualise issues, think in abstract terms, and analyse numerical data;
Good understanding / experience of the Humanitarian reform / the Cluster Approach
Experience in Emergency ICT assessments and analysis, Emergency preparedness and contingency planning.
Experience in managing meetings
Requires the ability to work under pressure and on multiple tasks.
Sound knowledge of Microsoft Windows, MS Excel, MS Word, MS PowerPoint and other related software.
Method of Application