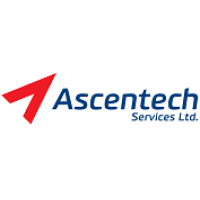 Ascentech Services Limited is a full-fledged Human Resource Solution Provider incorporated in 2013 with its Head Office in Lagos, Nigeria. We are committed to forging long-term partnerships with our clients by creating and delivering robust and flexible services that address the changing needs of their business.
We are recruiting to fill the position below:
Job Title: Welder
Location: Enugu
Employment Type: Full-time
Responsibilities
Read blueprints and drawings.
Take and read measurements.
Always follow specifications and instructions for maximum efficiency.
Weld components using manual or semi-automatic welding equipment.
Repair machinery.
Plan layouts and procedures.
Determine the appropriate welding equipment or machinery to be used.
Set up components for welding.
Align components using calipers, rulers etc. and clamp pieces.
Report damages on machines and equipment.
Test and inspect welded surfaces and structure to discover flaws.
Maintain equipment in a condition that does not compromise safety.
Requirements
Minimum of 2 years of experience as welder or similar role.
Minimum of 2 years of experience using a variety of welding equipment, machinery and procedures (TIG, MMA etc.).
Minimum of 2 years of experience in using electrical or manual tools.
Ability to read and interpret technical documents and drawings.
Good knowledge of and adherence with safety standards.
Attention to detail.
Critical thinker and problem-solving skills.
Team player.
Good time-management skills.
Great interpersonal and communication skills.
Successful completion of a relevant apprenticeship program is required.
Professional Certification (e.g. an AWS welding certificate) will be a plus.
Application Closing Date
10th July, 2023.
Method of Application
Interested and qualified candidates should send their CV to: cv@ascentech.com.ng using the Job Title as the subject of the mail.