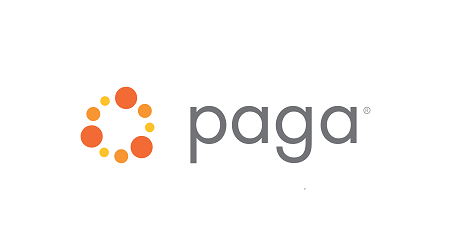 Paga is a licensed financial services company and a leading payments company in Nigeria with a massive transformative purpose – to make it simple for one billion people to access and use money. It was founded on the simple belief that the ubiquity of mobile phones can be leveraged in building an ecosystem that enables people to digitally send and receive money and creating simple financial access for everyone.
We are recruiting to fill the position below:
Job Title: Technical Account Manager (TAM)
Location: Yaba, Lagos
Employment Type: Full-Time
Department: Business Development
Sector: Financial Services
Reporting Line: Partnership Lead, Developer Solutions
About the Role
Reporting to the Partnership Lead, Developer Solutions, the technical account manager will be primarily responsible for managing partners on sales pipeline, acquiring new partners and optimising relationship with existing partners.
TAM will directly manage relationships with key partners, to grow the developer solutions business and to ensure that clients' needs are met.
Reason for Job Opening:
Expand the developer solutions team. Focus on building strong relationship new partners and strengthening existing relationships with partners around the world.
Responsibilities and Tasks
Management of Developer Solutions Sales Pipeline:
Increasing acquisition and activation by winning new business
Build strong customer relationships, especially with key customer stakeholders and sponsors
Providing technical support to customers before and after-activation.
Training customers to use Paga developer solutions products.
Answering product-related queries in a timely manner.
Providing reports to developers and stakeholders on product performance
Developing ideas and leading the team to pursue new business opportunities for the Company in Nigeria, Africa and beyond
Providing and communicating Developer Solutions product status updates to the team and stakeholders
Ensuring liaison with other departments as appropriate in relation to proposals, projects, legal, customer support, finance, marketing, or other issues
Ensuring that clients and partners have 24/7 access to Paga Technical Account Manager to address their requests or issues.
Minimum Qualifications
Bachelor's Degree in Computer Science or Engineering or related fields
Minimum of 3 years' experience in a Business Development or Sales function, including international experience or dealing with global clients
Experience in technical support and sales.
Skills & Qualifications:
Job-specific Skills and Requirements:
Strong people management, technical and sales skills
Exceptional attention to detail
Excellent written and oral communication/presentation skills
Resourcefulness and self-motivation, with the ability to perform with minimal supervision
Well-organized, with ability to prioritize and manage multiple projects simultaneously
Experienced in development of business processes, models and plans, including basic financial analysis in Excel
Exceptional market/customer awareness and networking skills – including proven track record of managing relationships with major operators in Nigeria
Good commercial sense to be manage contractual and financial conditions in contracts and tenders
Confidentiality and the highest ethical standards must be maintained in all activities
Willingness/ability to travel within and outside Nigeria on business
The TAM will be required to provide assistance to the Company in a wide range of areas, including duties not directly related to his/her area of experience or expertise, in which case proper instruction will be provided by the Company.
Application Closing Date
Not Specified.
How to Apply
Interested and qualified candidates should:
Click here to apply online