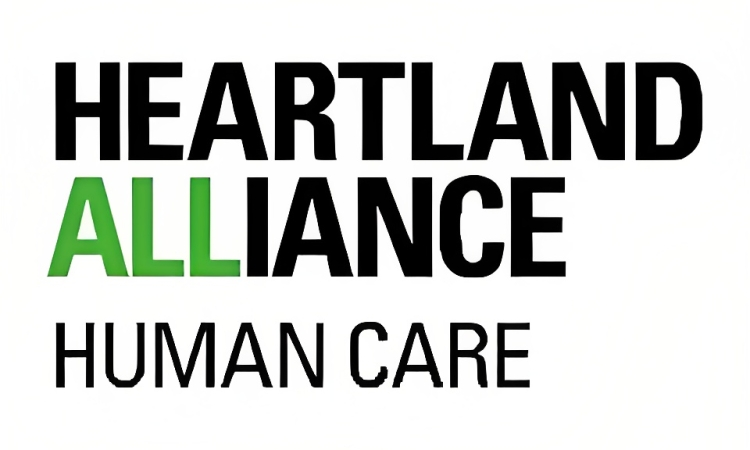 Heartland Alliance Ltd-Gte is a service-based human rights organization with a global heritage that is established under the laws of Nigeria with a mission to engage as a lead and global player with a variety of stakeholders to create access to opportunities and resources for comprehensive healthcare and social and economic justice for all. Heartland Alliance Ltd-Gte is building on over a hundred-year legacy of Heartland Alliance International (HAI); the global arm of Heartland Alliance for Human Needs & Human Rights, a family of organizations that has been leading anti-poverty and social justice work in Chicago for more than 125 years to provide high quality and stigma-free services for all using a tailored human rights-based approach.
Job Type: Full Time
Qualification: BA/BSc/HND
Experience: 4 – 6 years
Location: Lagos
Job Field: Medical / Healthcare , NGO/Non-Profit
Job Summary
With technical support from the Associate Director PCT, the incumbent will provide day to day technical and programmatic support related to Clinical Management of HIV/ AIDS and PMTCT at the state level.
Essential Duties, Deliverables and Responsibilities
Provide technical support to implement high quality care, treatment and support activities with primary focus on clinical management of HIV/AIDS including provision of Anti-retroviral therapy (ART).
Assist in the development of strategies for the design and implementation of HIV/AIDS mitigation interventions. This includes orphans and vulnerable children programming, home-based care and other care and support activities at the community level.
Coordinate the design and implementation of components related to clinical management of HIV/AIDS, including the use of Anti-retroviral treatment in field-level projects and programs.
Provide technical assistance in HIV/AIDS care and support capacity building at the state level.
Work with relevant technical staff to adapt and disseminate guidelines, tools and procedures that will support the achievement of quality service delivery.
Provide technical assistance in HIV/AIDS prevention and mitigation capacity building to field programs and develop guidelines, tools and recommendations related to the implementation, evaluation of prevention and mitigation.
Qualifications
To perform this job successfully, an individual must be able to perform each essential duty satisfactorily. The requirements listed below are representative of the knowledge, skill, and/or competency required. Reasonable accommodations may be made to enable individuals with disabilities to perform the essential functions.
Education and/or Experience:
A degree in Medicine.
At least 4 years' experience in clinical HIV/AIDS care and antiretroviral treatment.
Excellent and proven knowledge of clinical issues and current literature in HIV/AIDS treatment.
Experience in training and excellent interpersonal skills.
Basic knowledge in Monitoring and Evaluation including Data Quality Assessment.
Other Competencies:
Time Management – Ability to prioritize tasks, manage time and complete projects in a fast-paced, changing environment with minimal supervision.
Quality Management – Looks for ways to improve and promote quality; demonstrates accuracy and thoroughness.
Written Communication – Writes clearly and informatively; edits work for spelling and grammar; varies writing style to meet needs; presents numerical data effectively.
Adaptability – adapts to changes in the work environment; manages competing demands; changes approach or method to best fit the situation; able to deal with frequent change, delays, or unexpected events.
Cultural Sensitivity – Respects cultural environment in which person is working and does not act in a manner that is outwardly offensive to the local community.
Non-discriminatory- Does not discriminate persons based on sexual orientation or gender identity, age, preferred jobs or behavioral habits.
Language Skills:
Excellent oral and written English communication skills.
Knowledge of Local Language preferred.
Demonstrated competency in public speaking.
Computer Skills:
Proficiency in Microsoft Office, Internet Explorer, Outlook/Exchange, Windows operating systems, Power Point.
Other software routinely used by Heartland Alliance.
Work Environment:
The noise level in the work environment is usually moderate.
The employee will be required to co-locate with local partners usually in the same office.
The employee is required to travel regularly to often insecure and limited resource environments.
Method of Application
Interested and qualified Consultants should submit a detailed resume to recruitment@heartlandalliancenigeria.org