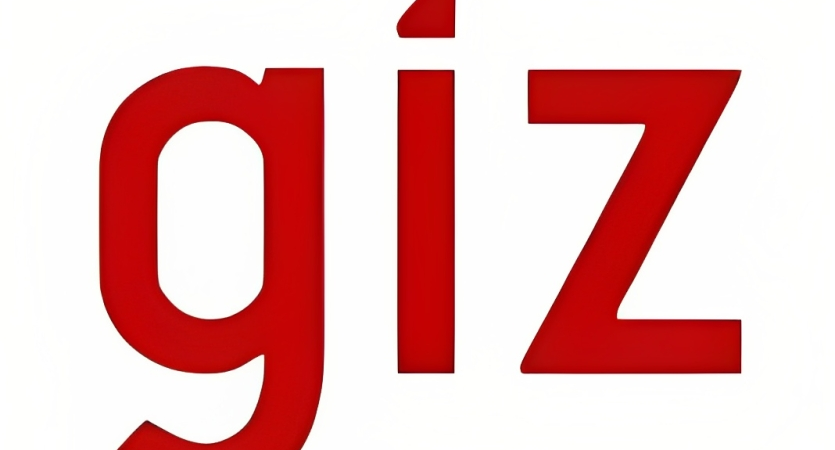 The Deutsche Gesellschaft fur Internationale Zusammenarbeit (GIZ) GmbH (German Agency for International Cooperation) is an international enterprise owned by the German Federal government, operating in many fields across more than 130 countries.

In Nigeria, GIZ's portfolio includes among others, a programme to support the Economic Community of West African States (ECOWAS) in its regional integration goals. The programme aims to strengthen sector-specific capacities in the areas of Peace and Security, Customs and Trade as weir as Strategic Management and Organizational Development in the ECOWAS Commission.
We are recruiting to fill the position below:
Job Title: Communication, Events and Organizational Management Advisor
Vacancy No.: 050
Location: Abuja
Organisation: GIZ Nigeria, Market Oriented Value Chains for Job and Growth in ECOWAS (MOVE)
Background
(GIZ. Solutions that work)
As a service provider in the field of international cooperation for sustainable development and international education work, we are dedicated to shaping a future worth living around the world. GIZ has over 50 years of experience in a wide variety of areas, including economic development and employment promotion, energy and the environment, and peace and security.
The diverse expertise of our federal enterprise is in demand around the globe – from the German Government, European Union institutions, the United Nations, the private sector, and governments of other countries.
We work with businesses, civil society actors and research institutions, fostering successful interaction between development policy and other policy fields and areas of activity.
Our main commissioning party is the German Federal Ministry for Economic Cooperation and Development (BMZ). The registered offices of GIZ are in Bonn and Eschborn.
Our approximately 23,500 employees, almost 70 percent of whom are national personnel, work in a round 120 countries (July 2020) GIZ has worked in Nigeria since 1974. From 2004, GIZ has maintained a country office in the capital city Abuja.
Currently 361 national and 66 international employees, 19 regional staff, 4 integrated specialists and 3 development workers are working in the country (June 2020).
Programme
On behalf of the German Ministry of Economic Cooperation and Development, the Deutsche Gesellschaft für Internationale Zusammenarbeit (GIZ) GmbH is implementing the Market Oriented Value Chains for Job and Growth in ECOWAS – MOVE.
The aim of the project is to promote market-oriented and future-proof value chains that contribute to income and employment generation in the ECOWAS region.
The focus will be put on the cashew and rice value chains and the proejet will build on the succeses of the Competitive Cashew Initiative (ComCashew) and Competitive Rice Initiative (CARI). MOVE project will be implemented in Burkina Faso, Cote d'Ivoire, Ghana, and Nigeria.
The overarching strategy of implementation is built on making value chains more resilient, collaborating with large companies and SMEs, integrating Gender Transformative Approaches (GTA), developing a more conducive local/regional business climate, and then scaling for achieving a broad impact in ECOWAS. MOVE objectives and outputs focus on the following:

Increasing the share of value added in the ECOWAS region
Enhancing the viability of production systems
Increasing the demand for regional products
Scaling good practices in supply chain development
Strengthening policy advice and public-private cooperation
In West Africa, the consumption of high-quality rice outstrips local supply due to the continued growth of imported rice from Asia.

No country in West Africa has achieved rice self-sufficiency despite having the right agro-climatic conditions and water availability to meet regional demand.
The Economic Community of West African States (ECOWAS) Commission has therefore adopted a new strategic framework to accelerate the development of rice value chains with the goal of reaching regional self-sufficiency by 2030.
To achieve this, ECOWAS has aligned and with several development partners including the Bill & Melinda Gates Foundation, GIZ/MOVE, the African Development Bank, the Islamic Development Bank, FCDO, AGRA, JICA/CARD, World Bank, and others. Based on field research and recommendations from public and private sector partners across ECOWAS member states, a regional "ECOWAS Rice Observatory" (ERO) has been jointly created by stakeholders. ERO, housed at the ECOWAS Commission in Abuja, Nigeria, coordinates rice sector-related programs, public/private investments, and policy recommendations for key decision-makers.
At the same time, national rice platforms are being established, comprised primarily of private sector stakeholders across the value chain, in addition to representation from research, government, and civil society to coordinate country-specific investments and policies.
MOVE Is seeking a Regional – Communication, Event and Organizational Manager (CEOM) who will be based at the at the ERO Secretariat in Abuja, Nigeria.
He/she will report to directly to the ERO Executive Secretary and support the Board comprised of ECOWAS, Africa Rice, development agencies, national stakeholder platform representatives and others in the rice sector.
Working in collaboration with our partners—including regional governments, researchers, development partners, the private sector and civil society—ERO will be focused on implementing the recommendations made by the Board, its technical committees, and by national stakeholder platforms.
The vision of the ERO is fully aligned with the ECOWAS Rice Offensive as well as with MOVE.
Responsibilities & Tasks
The Communication, Event, and Organizational Management Advisor (CEOM) will bring experience in communications as well as in organizing events and trade shows.
She/He will be responsible for supporting all ERO organizational structures, committees, and value chain partners working to advance joint objectives.
And also responsible for developing and executing a multi-year communications plan as well as taking the lead on event planning in the sub-region.
Board, Technical Committee, and General Assembly Support:
Assist ERO staff to maintain a master calendar of all ERO meetings and events
Develop and maintain relationships with communications experts working with ERO partners
Assist ES in preparing materials for ERO Board meetings, as needed
Track key performance indicators related to ERO communications.
Take detailed Board and technical committee meeting minutes, identifying action items and decision points, as needed
Organize semi-annual general assembly meetings and rice industry trade shows.
Communications:
Develop a comprehensive communication strategy and plan to be reviewed and approved by the ERO board
Prepare and execute an ERO social media plan in collaboration with ERO partners
Prepare press releases
Design an ERO logo and branding plan
Develop and maintain a roster of reporters, influencers, etc. with an interest in ERO objectives
Develop and maintain an ERO website and knowledge management system (with contractor support) of rice-related agronomic and market information, as well as best practices in rice sector development
Draft speeches and talking points, as needed for ERO leadership.
For Internal Communications:
Ensure the management and proper flow of information within ERO's Secretariat and other partners including the Department of Agriculture, Environment and Water Resources of ECOWAS.
Facilitate communication with all actors involved in the implementation of ERO.
Support integration of tools and processes and identify opportunities to make ERO's work more efficient and effective.
Contribute to a positive, innovative, and supportive work environment.
For External Communications:
Consolidate a contact base for the dissemination of content produced by ERO.
Produce or revise communication media intended for beneficiaries and partners and ensure compliance of media with the established graphic charter.
Identify, meet, establish, and cultivate relationships with key national, regional and international media in order to increase
ERO's visibility, and ensuring the availability of media information required.
Design multimedia tools and computer graphics as desired.
Regularly report on the performance of ERO content.
Drive the development of ERO multilingual communications and content that translates complex concepts into compelling and engaging communications across various media, including print and digital, with an eye towards cutting-edge solutions and data integration to ensure stakeholder engagement.
Assists in preparing data from the project's monitoring system and project planning tool, facts and figures for communication materials.
Provide photographic and audiovisual coverage of ERO's events (with contractor support).
For Knowledge Capitalization and Management:
Develop and implement an effective knowledge management strategy, ensuring the capitalization and dissemination of achievements
Develop the quarterly ERO's newsletter, solicit content, compiles articles, coordinates with graphic designers, ensures final editing of all articles and its wide dissemination.
Write press releases, analyses, blogs, stories/testimonials, success stories, etc.
Select information to be capitalized on (learning event, exchange networks, good practices on different media and communication channels, etc.) and seeks approval for its dissemination.
Administrative-related Support:
Assist in developing and maintaining a work plan for the Secretariat, approved by ES
Edit annual report
Work with ERO staff to organize for the Board any special assignments, travel, visitor travel, and events administration including the semi-annual General Assembly meetings and rice industry trade shows in partnership with the ECOWAS Commission
Lead the preparation of the annual cycle of events, including but not limited to the ERO Structured Dialogue events, specialized workshops, and conferences at regional level.
Manage the organizational planning and implementation of events, including the coordination of inputs from relevant internal and external counterparts, invitation and registration processes, and administrative and substantive support to the country and entity teams in developing the event agendas.
Perform other initiatives as assigned by the ES.
Other Duties / Additional Tasks:
Performs other duties and tasks at the request of project management
Required Qualifications, Competencies and Experience
Qualification:
A minimum of a University Degree in Communications, Political Sciences, Public Information, International Relations, Management, or a related field.
A Master's Degree will be an added advantage.
Social Behavioural Change Communication (SBCC) Certification would be an asset.
Professional Experience:
Minimum of 4 years working in communications and event planning and management, ideally involving the private sector
Excellent communication/writing skills in English and French (writing samples requested with CV)
Excellent website and computer skills using Microsoft Office applications, Teams, etc, (including knowledge of graphic design software that might be considered an asset, e.g., InDesign, Photoshop).
Experience in setting up and running conferences, public-private stakeholder events and trade shows (this may include the knowledge of organizing and hosting virtual meetings on diverse platforms)
Experience working in teams and managing processes dependent on cooperation with multiple actors
Excellent report/proposal writing skills and dependability in meeting all deadlines and deliverables
Proven track record in developing communication strategies, content, websites, and marketing
Knowledge of agricultural-related programs, specifically rice, is desirable
Ability and willingness to travel within the ECOWAS region as needed
Good knowledge and practical experience of print, oral and online media.
Key Personnel Character:
Detail-oriented and dependable with excellent organizational skills
Self-starter who is a highly motivated
Creative thinker with website design skills
Team player with positive disposition
Ability to complete tasks with minimal supervision.
Ability to work as part of a multicultural team.
Willingness to adhere to all principles of confidentiality.
Ability to show initiative, good judgment, and resourcefulness
Salary
According to GIZ salary scale for Band 4.
Application Closing Date
30th June, 2023.
How to Apply
Interested and qualified candidates should submit their CV and Letter of Motivation as one document with complete contact details to: recruitment-nigeria@giz.de using vacancy no.050 subject the subject of the email.
Note
GIZ is an equal opportunities employer committed to diversity.
All qualified candidates, regardless of age, sex, ethnicity, race, and religion are encouraged to apply.
Please note that only shortlisted candidates will be contacted