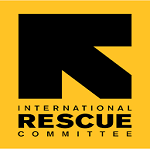 The International Rescue Committee (IRC) is a global humanitarian aid, relief and development nongovernmental organization. Founded in 1933 at the request of Albert Einstein, the IRC offers emergency aid and long-term assistance to refugees and those displaced by war, persecution or natural disaster. The IRC is currently working in over 40 countries and 22 U.S. cities where it resettles refugees and helps them become self-sufficient. Composed of first responders, humanitarian relief workers, international development experts, health care providers, and educators, the IRC has assisted millions of people around the world since its founding in 1933.
Job Type: Full Time
Qualification: BA/BSc/HND
Location: Borno
Job Field: NGO/Non-Profit
Position Summary
Moderators are the heartbeat of the SignPost project. They communicate directly with our users every day — replying to their comments, messages and questions. Moderators come from the same culture as the section of our audience they are working with and speak their dialect. Moderators need to mediate between the Signpost team and our audience. To do this, they need to translate questions from our audience (in their native tongue) to English, without losing any meaning or tone.
The Moderators will be responsible for community engagement and entry, identification of protection concerns, and provision of relevant information and feedback to clients in their dialects.
The Moderators will be line-managed by the Community Engagement, Protection and Service mapping Officer.
Essential Responsibilities
Reply to messages and comments received on Signpost information channels with the help of a team of experts and moderation guidelines.
Engage users in the conversation offline and online.
Follow protocol to escalate any communication from vulnerable cases to Protection Specialists.
Feedback on (and translate into English if required) representative and noteworthy comments and write an analysis of the day's communications (including responses to posts, trends in conversation and information gaps).
Share opinions, feedback, cultural awareness, contextual knowledge, and learning with the wider team on an ongoing basis.
Collaborate with Editorial and Social Media teams to develop thorough, well-researched answers
Analyze information gaps amongst refugee populations to feed into future content creation.
Keep up to date with all the new information put out on an ongoing basis and attend regular trainings as required.
Accountability
Reports Directly To: Community Engagement, Protection and service mapping officer.
Works Directly With: SignPost editorial team (Senior Editorial Officer, Community Engagement, Protection and service mapping officer); translators; and Senior Advocacy Manager
Qualifications
Essential Knowledge and Experience
Bachelor's degree in social sciences, or another relevant field
Experience working with a humanitarian organization for at least 1 year.
Experience in a humanitarian organization a plus.
Knowledge of IDP issues in Northeast desired.
High emotional intelligence (our users are in difficult periods of their lives and moderators need to empathise with them).
A native speaker of one of our audiences' key languages (Hausa, Kanuri, Barbur, Margi, Waha, Shuwa Arab, Fulani/Fulfulde).
An excellent level of English.
An understanding of the subtlety of language and an ability to apply communication guidelines in written responses.
A typing speed of 30 words per minute
Skills and Interests
Native-level oral and written English skills required.
Ability to work effectively with a diverse team in a sensitive environment.
Ability to work independently with remote management.
Strong interpersonal skills and high emotional intelligence.
Ability to handle pressure and ambiguity with grace and humor.
Proven organizational skills.
Healthy respect for deadlines.
Strong interest in IDP/ refugee/humanitarian issues.
Photo and video skills a plus.
Passion for writing
Strong interpersonal and time-management skills; shown ability to prioritize and deliver on time.
Great attention to detail
Strong analytic problem-solving skills
Ability to work both independently and in a multifaceted, cross-functional team
Native or near-native Hausa, Kanuri, Barbur, Margi, Waha, Shuwa Arab, Fulani/Fulfulde languages a plus.
Method of Application