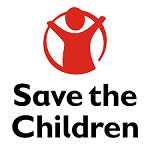 Save the Children is the leading independent organization for children in need, with programs in over 120 countries. We save children's lives. We fight for their rights. We help them fulfil their potential. Save the Children is working in Nigeria because one in five children in Nigeria dies before their fifth birthday. About 40% of children miss out on school and have to work to survive while nearly 2 million children have lost one or both parents to an AIDS-related disease.
We are recruiting to fill the position below:
Job Title: Monitoring Evaluation Accountability and Learning Assistant
Job Identification 1946
Location: Maiduguri, Borno
Job Schedule Full time
Grade: 5
Post Type: National
Reports to: MEAL Officer
Team: Nigeria Country Office
Contract End Date: 31st March 2024
Child Safeguarding
Level 3 – The responsibilities of the post may require the post holder to have regular contact with children or young people and, in the overseas context, all posts are considered to be level 3 posts in view of potential situations which may allow staff unsupervised access to vulnerable children and young people.
Role Purpose
The MEAL Assistant will be a part of the MEAL team.
He / she will assist the MEAL team with activities, including data collection, coordination with the response programmes; assisting with planning field visits and assessments.
He / she will support in gathering feedback and complaints from the affected population in the different accountability mechanisms (e.g. focus group discussions, child participatory activities, post-distribution monitoring).
Scope of Role
Staff directly reporting to this position: None
Key Responsibilities for M&E
Assist in programme updates for the response management and internal information sharing
Assist MEAL officer with data collection processes if needed
Conduct field monitoring visits (including the use of the Quality benchmark/monitoring checklist) and facilitating focus group discussions
Assist with implementation of programme evaluations (data collection)
Support MEAL in conducting assessments as needed
Responsible for handling, documenting, confidentiality and security of all informational resource related to feedback and complaints from beneficiaries
Support Complaints and Feedback Mechanism, including communicating responses to complainants; liaise with programmes and operations to ensure prompt follow-up on feedback and complaints received.
Contribute to preparing weekly, monthly and quarterly reports on MEAL.
Prepare field visit report and do debriefing and action planning with the relevant staff.
Conduct quality monitoring of programme activities, measured against international standards and using participatory methodologies (including child-friendly methodologies) and the quality benchmarks.
Coordinate and communicate with MEAL and relevant programme staff regarding feedback and complaints
Maintain liaison with MEAL unit and programme particularly field coordination/community mobilization team.
Requirements
Essential
Candidates should possess a B.Sc / HND in relevant studies
Must have completed NYSC
Minimum of a year relevant work experience
Verbal and written communication skills
Listening skills
Good understanding of routine data quality checks/validation
Experience in survey and qualitative interviewing, including supervising field data collection teams and writing research case studies
Problem analysis and problem solving
Proficient in relevant computer applications
Ability to work in a team with flexibility to undertake challenging task and adapt to different working conditions.
Good spoken, reading and writing skills in English with the ability to produce quality report
Kanuri proficiency is a must.
Desirable:
Have experience and/or knowledge about working with children on research issues and is aware of the local legal and child protection systems.
Ability to work as part of a team, Flexibility, adaptability, and patience
Ability to work under pressure often to strict deadlines.
Experience working in a post-conflict environment/refugee/IDP situation
Skills And Behaviours (our Values in Practice)
Accountability:
Accuracy and timeliness in all areas of responsibility
High level of accuracy in work, and ability to analyse complex sets of relationships and situations
Holds self and others accountable
Ambition:
Creating best-in-class EA function
Future-orientated, thinks pro-actively
Collaboration:
Working effectively with stakeholders to achieve common goals
Excellent communication and interpersonal skills
Builds and maintains effective relationships, with their team, colleagues, members and external partners
Approachable, good listener, easy to talk to
Creativity:
Designing more effective admin and data management systems
Willing to take disciplined risks
Integrity:
Honest, encourages openness and transparency, and demonstrates highest levels of integrity.
Application Closing Date
3rd July, 2023; 10:26
How to Apply
Interested and qualified candidates should: