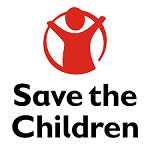 Save the Children is the leading independent organization for children in need, with programs in over 120 countries. We save children's lives. We fight for their rights. We help them fulfil their potential. Save the Children is working in Nigeria because one in five children in Nigeria dies before their fifth birthday. About 40% of children miss out on school and have to work to survive while nearly 2 million children have lost one or both parents to an AIDS-related disease.
We are recruiting to fill the position below:
Job Title: Education Officer
Job Identification: 1942
Location: Borno
Team/Programme: Humanitarian Education Team
Grade: 4
Type of Contract: National
Job Category: Programme Operations
Child Safeguarding
Level 3 – the responsibilities of the post may require the post holder to have regular contact with or access to children or young people:
As part of these responsibilities the post holder will support the establishment of child safeguarding systems, promote a culture of keeping children safe, and ensure that potential harm to children (by our own staff and/or as a result of how we do our work) is identified and addressed on an ongoing basis.
The post holder should report and respond to interventions as determined by position related responsibilities identified in the Child Safeguarding Policy.
Scope of Role
Reports to: NMFA-SPA Education Coordinator.
Staff reporting to this post: Indirectly manages/ supports teachers committing to the implementation of TaRL and Literacy Boost & Numeracy Boost.
Budget Responsibilities: Yes
Key Areas of Accountability
Programme Implementation
With support from the Education Coordinator, develop, implement and monitor quarterly, monthly and weekly activity plans to achieve expected results. This includes planning of activities, budgets and procurement.
Ensure that all planned activities are implemented on time, to quality measures and within budget as per the monthly plan. Where challenges arise, ensure that these are flagged early, communicated to the Education Coordinator and addressed in a timely manner way.
Lead the preparation of all procurement and administrative documents required for programme implementation.
Work with teachers, community and implementing partners to increase education service provision e.g development of school safety plans.
Lead on planning and capacity building training workshops for teachers and other education actors.
Work with the community mobilization team and communities (leaders, parents, etc.) and disseminate information about education issues and available services.
Contribute to proposal and strategy development through input on needs/gaps
Hold meetings with stakeholders including schools, local councils and other organizations serving children and community to understand their education priorities, familiarize them with the projects and its objectives and engage them in the process.
Keep proper records of field expenditures when appropriate and report on these to the EC.
Ensure that the Education programme is implemented in ways that are responsive to communities and children, in line with SC's principles, values and strategic plan and compliant with SC's procedures.
Any other task relevant to the position as requested by the line manager.
Teacher supervision and mentorship
Support, encourage and monitor the teachers supported by the programme to ensure children learn in a safe and protective environment.
Gain technical knowledge on education and other relevant areas so as to provide support and trainings to the supported teachers, SBMC members and other relevant stakeholders to maintain the standards and improve the quality of project activities.
Identify any staffing issues and coordinate closely with the Education Coordinator to resolve them.
Monitoring and Reporting
Work with the MEAL team to ensure that all programme data is properly and regularly collected by field staff, check data and ensure that it is logically presented to the Project Manager.
Collect and compile project data from the schools, teachers and SBMC members based on the standard formats and submit regular reports capturing achievements, case studies and lessons learned to the Project Manager.
Contribute to the preparation of internal and external reports.
Participate in team reviews of results and programme progress and/or project evaluation when and as requested.
Program and Financial Reporting:
Contribute in the preparation of timely and high quality progress and end of projects narrative and financial reports which are in accordance to the donor reporting schedule and formats.
participate quarterly follow ups and progress review meetings to address key performance issues from the reports.
Internal and External Engagements:
Ensuring that the program experience is represented and given recognition at stakeholder meetings, workshops, donor, networks and any other engagements.
Develop and maintain regular channels of communication with partners and key stakeholders at all levels (Community, LGEA and State).
Represent Save the Children in a professional manner.
Liaise with other stakeholders, including schools, local leaders, partners and participates in relevant meetings.
Collaboration with other team members across to ensure synergies and consistency in our programming approaches.
Represent programming with local government, NGOs, communities and within SC as appropriate.
General:
Comply with Save the Children policies and practice with respect to child protection, code of conduct, health and safety, equal opportunities and other relevant policies and procedures.
Behaviours (Values in Practice)
Accountability:
Holds self accountable for making decisions, managing resources efficiently, achieving and role modelling Save the Children values.
Ambition:
Sets ambitious and challenging goals for themselves, takes responsibility for their own personal development and encourages others to do the same.
Widely shares their personal vision for Save the Children, engages and motivates others
Collaboration:
Builds and maintains effective relationships, with their team, colleagues and with relevant external partners.
Approachable, good listener, easy to talk to.
Creativity:
Develops and encourages new and innovative solutions
Willing to take disciplined risks.
Integrity:
Honest, encourages openness and transparency; demonstrates highest levels of integrity
Qualifications
B.Sc. / HND with 3 years professional experience with education work e.g. in NGO/INGO or as a professional teacher.
Experience in implementation of integrated programmes across different thematic areas such as education, child protection, child rights governance or disaster risk reduction is a must
Experience and Skills
Essential:
College qualification and minimum of three years professional experience with education work e.g. as a teacher.
Demonstrated commitment to improving the lives of children in the school and community.
Strong understanding of the contextual situation related to education.
Strong organizational skills.
Proven technical knowledge and skills in the field of participatory development, child participation, education.
Ability to travel independently, including to rural communities and work long hours.
Strong verbal and written English skills and in the local language
Strong interpersonal skills the ability to work collaboratively with others
Strong reporting skills
Good computer skills (MS Office, including Outlook for email)
Commitment to and understanding of Save the Children's aims, values and principles including rights-based approaches
Desired:
Background in Emergency programming is an asset.
Additional Job Responsibilities:
The duties and responsibilities as set out above are not exhaustive and the role holder may be required to carry out additional duties within reasonableness of their level of skills and experience.
Application Closing Date
3rd July, 2023.
Method of Applications
Interested and qualified candidates should: