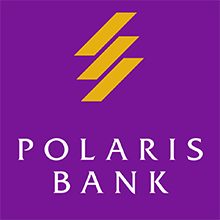 Polaris Bank was established by the Central Bank of Nigeria (CBN) on September 21, 2018 to offer commercial banking services to the Nigerian public. The bank commenced services on the same day, having purchased the assets and assumed certain liabilities of the defunct Skye Bank.With a footprint of over 350 branches across the country, Polaris Bank prides itself in delivering exceptional customer experience, leveraging best in class/state of the art Information Communication Technology (ICT). By focusing on ICT solutions across multiple service delivery channels (mobile banking, ATMs, POS and online platforms) Polaris Bank maintains a pivotal role in the Nigerian banking industry, providing customers with simple, convenient and secured banking services.
We are recruiting to fill the position below:
Job Title: Service Measurement Officer
Location: Nigeria
Job Type: Full-time
Job Description
Drive Implementation of customer feedback obtained across key touch points and strategically engage stakeholders to drive improvements
Implementation and monitoring of TATs across key platforms/processes. Track trends and analyse outcomes for inputs into employee Appraisal.
Monitoring of TATs across all touch point, measure and track service improvements that impact CSAT & NPS for inputs into employee appraisals and reporting- Branch & Head office Service Performance / Internal customer surveys /Branch Ambience Grid Implementation.
Preferred Skills and Experience / Requirements
Minimum of 3 years' relevant experience
Proficiency in Microsoft Office Suite
Good writing/numeracy/ analytical and time management skills.
Application Closing Date
Not Specified.
How to Apply
Interested and qualified candidates should:
Click here to apply online