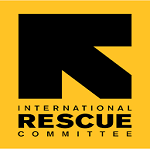 The International Rescue Committee (IRC) responds to the world's worst humanitarian crises and helps people to survive and rebuild their lives. Founded in 1933 at the request of Albert Einstein, the IRC offers lifesaving care and life-changing assistance to refugees forced to flee from war or disaster. At work today in over 40 countries and 22 U.S. cities, we restore safety, dignity and hope to millions who are uprooted and struggling to endure. The IRC leads the way from harm to home.
We are recruiting to fill the position below:
Job Title: Senior Health Officer (Medical Doctor)
Requisition ID:req42889
Location: Monguno, Borno
Employment Type: Full-Time
Employment Category: Fixed Term
Open to Expatriates: No
Sector: Health
Job Overview / Summary
The Senior Health Officer is the supervisor for IRC's primary health care services in Monguno LGA, Borno State.
She/he is also responsible for ensuring quality implementation of program activities by adhering to proposal, sphere standards and Nationally accepted Protocols.
The Senior Health Officer reports to the Health Manager.
Major Responsibilities
Program Implementation, Technical Quality, and Strategy:
The senior health officer shall be responsible for the supervision and day-to-day management of health activities within Monguno, including primary health care services at the mobile clinic outreach sites.
Apply medical knowledge and skills to prevention, diagnosis, and treatment according to national guidelines and protocols, including management of emergencies and complications and ensure patient follow-up as needed.
The senior health officer will identify need for referral to secondary care and prepare the patient for referral including referral notes, pre-referral treatment and arrangement of transport.
S/he will provide on-the-job support to the health staff, including training and skills development as needed.
Provide technical support on management of care of STIs and male GBV cases.
Maintain infection prevention and control within and around the facilities
S/he will collect weekly morbidity reports and monitor disease trends in order to preposition adequate supplies as may be required.
Together with the clinical officer, recruit, train and supervise community volunteers for community sensitization and outreach activities.
Coordinate with State Primary Health Development Agency and other actors in the area and maintain good relations with them,
In coordination with the Health Manager identify opportunities to strengthen the health program.
S/he will oversee the stock management of medicines, medical supplies, medical equipment and prepare timely requisitions for replenishment based on consumption records.
Participate in outbreak response and control coordination when applicable and carry out community-based public health interventions during communicable disease outbreaks.
Seek out and nurture quality partnerships with community structures and support staff in coordination of activities with community volunteers and groups.
Collaborate with other relevant sectors such as Women Protection & Empowerment, Child Protection, Protection and Rule of law and Environmental Health to ensure holistic service package is available in response to the needs.
Human Resource Management:
Monitor and supervise the health staff and ensure that work is done properly and efficiently.
Routinely monitor staff performance according to their job description and provide written feedback in a timely manner.
Develop ongoing education programs for health staff, and conduct trainings and on-the-job training for health.
Review personnel issues and concerns of health staff and assist in determining and implementing solutions.
Determine personnel needs for field-level activities, and in coordination with the Health Manager and Human Resources Lead assist in recruitment of staff.
Recommend promotions, disciplinary action and termination of health staff to the Health Manager
Monitor staff daily attendance to duty posts and ensure time sheets are correctly filled and submitted monthly.
Operations:
Monitor and ensure the proper usage of pharmaceutical and other health program supplies with regular inventory, prompt requisition and management to reduce wastages.
Prepare weekly work plans and ensure timely implementation of the project activities.
As team lead, maintain vigilance and monitor surroundings for security of the mobile team on site and adhere to IRC's safety and security protocols.
Liaise with Logistics to ensure consistent availability of transportation and communication means
Communication and Reporting:
Monitor closely the morbidity and mortality trends together with all the other health indicators to ensure that prompt actions are taken.
Provide weekly/monthly activity reports to the Health Manager.
Attend meetings concerning overall health program issues
Supervise and regular review and revise training manuals to maintain consistency with the acceptable protocols.
Keep the Field Manager informed of all developments and issues arising.
Key Result Areas
Improvement of key health indicators mainly neonatal mortality ratio, under-5 mortality ratio, maternal mortality ratio and community population coverage for health.
Increased uptake of health services as a strategy of reducing mortality
Increased uptake of positive practices related to health, nutrition and hygiene.
Timely and quality health care services to displaced persons, refugees and other vulnerable groups.
Community volunteers actively participate in health services within their community.
Key Working Relationships
Position Reports to: Health Manager
Indirect Reporting: Senior Area Manager
Position directly Supervises: Health Officers, Health assistants, Incentive workers, community volunteers
Key Internal Contacts:
Country Program:
Region/Global:
Key External Contacts:
MOH, other INGO (e.g. referral partners), Community leaders
Qualifications
Education:
Degree in Medicine and Surgery from a recognized institution or an equivalent with preferably Masters in Public Health.
A mature person of high professional discipline and moral integrity, able to work under stress as the situation may dictate.
Must be registered with Nigeria Medical Practitioners and Dentist Council and allowed to practice in Nigeria.
Work Experience:
Two (2) years experience in Clinical Medicine, including Nutrition, Sexual and Reproductive Health Care
Experience in supervising health staff at the primary health care level
Training and experience in IMCI, BeMONC, Non communicable diseases and clinical care of survivor of sexual Assault
Ability to work with displaced communities with diverse cultural and ethnic backgrounds.
Able to work in location with basic living conditions and with limited communication options.
Proficiency in computer skills, especially in MS Word and Excel.
Demonstrated Technical/Leadership/interpersonal Skills:
Good communication skills.
Sensitivity to cultural differences and understanding of the social, political and ethical issues surrounding program delivery
Ability to work well with others and to respect staff, subcontractors, consultants and recipients of assistance.
Ability to manage tight deadlines and deliver high volumes of work with minimal supervision.
Good sense of integrity, service and accountability
Languages:
Fluent in written/spoken English
Ability to speak local languages (Kanuri,Hausa, Shuwa etc.) will be added advantage.
Computer/Other Tech Requirements:
Proficiency in Microsoft Office Suite, especially Word, Excel, Outlook, and PowerPoint
Application Closing Date
Not Specified.
Method of Application
Interested and qualified candidates should: