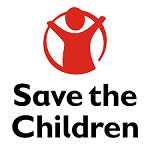 Save the Children is the leading independent organization for children in need, with programs in over 120 countries. We save children's lives. We fight for their rights. We help them fulfil their potential. Save the Children is working in Nigeria because one in five children in Nigeria dies before their fifth birthday. About 40% of children miss out on school and have to work to survive while nearly 2 million children have lost one or both parents to an AIDS-related disease.
We are recruiting suitable candidates to fill the position below:
Job Title: Community Mobilization Assistant
Job Identification: 2075
Location: Ogoja, Cross River / Adikpo, Benue
Contract Length: 1 Year
Job Category: Programme Operations
Team/Programme: Nigeria Country Programme
Reports to: Programme Manager, BPRM
Grade: 5
Child Safeguarding
Level 3: The post holder will have contact with children and/or young people either frequently (e.g. once a week or more) or intensively (e.g. four days in one month or more or overnight) because they work country programs; or are visiting country programs; or because they are responsible for implementing the police checking/vetting process staff.
As part of these responsibilities the post holder will support the establishment of child safeguarding systems, promote a culture of keeping children safe, and ensure that potential harm to children (by our own staff and/or as a result of how we do our work) is identified and addressed on an ongoing basis.
The post holder should report and respond to interventions as determined by position related responsibilities identified in the Child Safeguarding Policy.
Key Responsibilities
Strategy Development:
Identify policy and practice change, based on Save the Children's experience that would promote and protect the rights of children.
Support in formulating key advocacy messages and targets from lessons learned, assessments, research and evidence gained through project implementation on Child Protection, Education, WASH, etc.
Ensure that voices of children form the basis of Save the Children's advocacy strategy.
Acquire information and understanding of social policy and adapt strategies as necessary.
Ensure Save the Children visibility is seen in areas of implementation.
Actively participate in all Save the Children, partners and CSO Coalition driven activities in the state.
Establish as well as sustain existing synergy among community groups and coalitions.
Engage with the state and local governments in policies review when needed.
Facilitate meetings of the coalition groups.
Prepare monthly reports of activities carried out.
Influencing:
Develop good knowledge of local and national government structures, parliamentary and political processes and key decision-making structures and how to influence them.
Initiate and support lobbying, communications and other activities to inform and persuade policy makers, including donors and politicians, of the value of Save the Children's policy recommendations.
Support in building systems for research, analysis and documentation that underpin evidence-based advocacy and influencing at state and national levels.
Produce reports, briefing papers and presentations for internal and external audiences, as directed.
Collaboration & Representation:
Develop and sustain strategic relationships with other agencies engaged in advocacy and policy work.
Support in maintaining a network of external contacts with key individuals in the government, NGO sector, civil society and the media.
Support in facilitating capacity building of staff from Save the Children and partner agencies in advocacy and communications.
As a spokesperson for Save the Children to a variety of external audiences including policymakers and the media, as directed.
Additional Job Responsibilities:
The duties and responsibilities as set out above are not exhaustive and the role holder may be required to carry out additional duties within reasonableness of their level of skills and experience.
Qualifications & Experience
Essential:
A good First Degree or HND in Health, Social Work, Psychology, Communications or a related Social Science field.
Entry-level skills in advocacy and policy development/research in the humanitarian context.
Good understanding of the possibilities and tactics for influencing decision and policymakers, politicians, donors, and other key actors.
Knowledge of the media and its role in raising awareness and shaping public policy.
Good understanding of strategies for achieving child protection, Psychosocial programming policies through participatory processes, and the links with gender, diversity and other aspects of identity.
Excellent conceptual and analytical skills and demonstrable ability to think strategically, innovatively and practically to ensure achievement of desired change objectives.
Ability to communicate effectively with a wide range of audiences at local, state and national levels.
Ability to build and maintain relationships with partner agencies and key contacts in the government, NGO, civil society (coalitions) and media sectors.
Strong organizational skills and ability to effectively handle multiple tasks and meet strict deadlines.
Excellent interpersonal skills, flexibility, adaptability, and ability to work effectively as a member of a team.
Good computer skills (word processing, spreadsheets, email/internet) and ability to be self-supporting in most administrative tasks.
Fluent English language skills (written and verbal).
Commitment to the values, mission, aims and policies of Save the Children.
Desirable:
Training skills in advocacy techniques and influencing tactics.
Excellent knowledge and understanding of Cross River/Benue state culture and the diversity of ethnic groups and People of Concern.
Ability to speak Local languages.
Behaviours (Values In Practice)
Accountability:
Holds self-accountable for making decisions, managing resources efficiently, achieving and role modelling Save the Children values.
Holds the team and partners accountable to deliver on their responsibilities – giving them the freedom to deliver in the best way they see fit, providing the necessary development.
Ambition:
Sets ambitious and challenging goals for themselves and their team, takes responsibility for their own personal development and encourages their team to do the same.
Widely shares their personal vision for Save the Children, engages and motivates others.
Future-orientated, thinks strategically and on a global scale.
Collaboration:
Builds and maintains effective relationships with their team, colleagues, Members and external partners and supporters.
Values diversity sees it as a source of competitive strength.
Approachable, good listener, easy to talk to.
Creativity:
Develops and encourages new and innovative solutions.
Willing to take disciplined risks.
Integrity:
Honest, encourages openness and transparency; demonstrates highest levels of integrity.
General:
Comply with Save the Children policies and practice with respect to child protection, code of conduct, health and safety, equal opportunities and other relevant policies and procedures.
Equal Opportunities:
The role holder is required to carry out the duties in accordance with the SCI Equal Opportunities and Diversity policies and procedures.
Child Safeguarding:
We need to keep children safe so our selection process, which includes rigorous background checks, reflects our commitment to the protection of children from abuse.
Safeguarding our Staff:
The post holder is required to carry out the duties in accordance with the SCI anti-harassment policy.
Health and Safety:
The role holder is required to carry out the duties in accordance with SCI Health and Safety policies and procedures.
Application Closing Date
14th July, 2023 at 10:48 AM
Method of Application
Interested and qualified candidates should:
Note
Please apply using a cover letter and up-to-date CV as a single document.
Please also include details of your current remuneration and salary expectations.
We need to keep children safe so our selection process reflects our commitment to the protection of children from abuse.