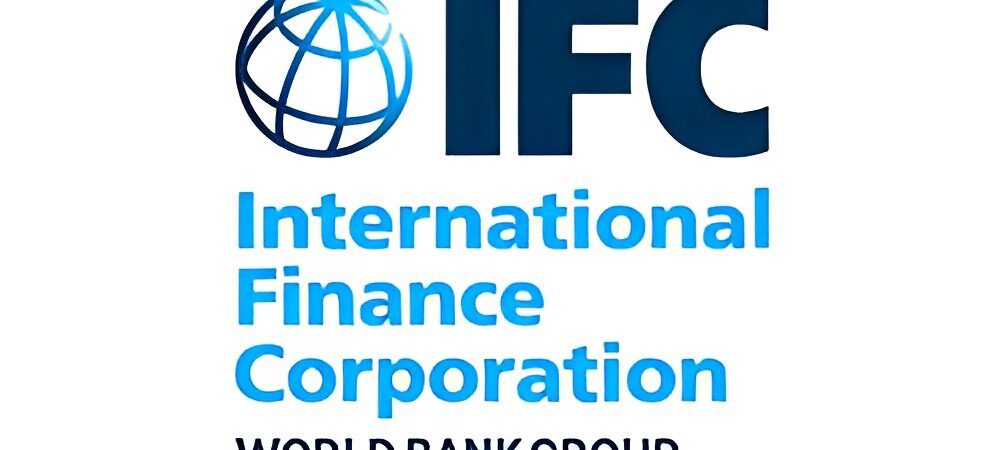 International Finance Corporation (IFC) a sister organization of the World Bank and member of the World Bank Group, is the largest global development institution focused on the private sector in developing countries. The Bank Group has set two goals for the world to achieve by 2030: end extreme poverty and promote shared prosperity in every country.
We are recruiting to fill the position below:
Job Title: Senior Environmental Specialist
Job #: req23078
Location: Lagos
Employment Type: Full time
Sector: Environment
Grade: GG
Term Duration: 3 years 0 months
Recruitment Type: International Recruitment
Description
We are seeking to recruit a Senior Environmental Specialist, with special emphasis in agribusiness in the Africa region.
The Environmental Specialist will provide guidance to clients, investment and advisory teams on E&S risk management vis-à-vis IFC Performance Standards and Sustainability Policy with the aim of promoting compliance with IFC's performance standards and enhanced impact and additionality of IFC-supported investments and advisory mandates.
This position will report to the CEG Regional Manager for the Africa region.
Duties and Accountabilities
Early Screening, Due Diligence, Portfolio supervision:
Lead or contribute to assessment of E&S issues/risks in new investments and select advisory engagements mainly in the agribusiness sector.
Lead or contribute to identification and development of risk mitigation measures and value-add solutions that support clients in addressing identified issues; advise on structuring, appropriate mitigation measures and contractual alignment of interest to address risks and impacts. Provide clear and responsive guidance to IFC investment teams on E&S risk management in project decision-making and processing in light of E&S risk issues, including clear communication to teams and management throughout the investment cycle.
When leading E&S assessments, ensure effective and efficient use of staff, consultants, and resources, ensuring the timely completion of deliverables. Provide guidance and support to team members.
Discuss and support formulation of E&S legal conditions for projects legal agreements.
Proactively monitor portfolio clients and engage with clients and investment departments to achieve compliance. Clearly document and communicate any outstanding or emerging gaps between client performance and IFC requirements, and related risks to IFC.
Support industry teams and clients in response to Compliance Advisor Ombudsman (CAO – https://www.cao-ombudsman.org/) and The Independent Evaluation Group (IEG) requests, leading discussion with CAO and IEG officers
In coordination with industry and CEG advisory teams, build capacity with clients on issues related to E&S issues, including clients' monitoring and evaluation of E&S activities and outcomes.
Contribute to portfolio analysis to identify systemic issues and assess trends; or of policy nature and propose policy adjustments as needed.
Contribute to regional supervision program reviews and quarterly reports.
Upstream and Advisory Services:
On basis of portfolio analysis, help identify systemic bottlenecks existing in the market that prevent adequate E&S risk management in key markets. In collaboration with Upstream officers and advisory teams, help develop upstream activities by using technical experience and expertise.
Work proactively to identify opportunities for advisory engagements that result in greater development impact and value for the client; provide expert input into new IFC advisory offering.
Participate in strategic decision making (as needed) regarding IFC role in advisory support to enhance E&S risk management. Where relevant support the development of appropriate solutions.
Work proactively to identify opportunities for advisory engagements that result in greater development impact and value for the client; provide expert input into new IFC advisory offering.
Knowledge Management:
As needed, participate in cross-regional and global teams responsible for the preparation of policy interpretation notes on E&S topics and contribute to the corporate knowledge base by analyzing and disseminating lessons learned from project work.
As needed, participate in forums or conferences to showcase IFC experience, approach and value proposition (which includes serving as a panelist or moderator for internal and external events).
Prepare management briefs of relevant E&S matters.
Provide guidance/mentor more junior staff and Short-Term Consultants working on E&S risk management and supervise the timeliness and quality of their work, in coordination with Regional Team Lead.
Selection Criteria
Master's Degree or equivalent in Environment Management, Engineering, Economics or/and Finance, Climate Change, Social, or other relevant disciplines
Minimum of 12 years of professional experience working on E&S due diligence in the international context, with strong preference for experience in the private sector working in the agribusiness sector.
Experience working E&S Policies and Standards. Experience with IFI and/or World Bank Group Standards preferred.
In-depth, practical experience in addressing E&S issues on various agricultural production and processing projects. Consultancy, contracting and/or operational experience in developing countries would be advantageous.
Understanding of agri-commodity voluntary standards as well as environmental and food safety management systems, and training and experience in auditing against relevant certification systems.
Experience in assessing and managing supply chain risks would be an advantage.
Working experience in emerging markets, ideally in fragile and conflict environments.
Willingness to travel regularly in Africa.
Strong analytical skills, ability to think strategically, analyze and synthesize diverse information sources, and draw conclusions from sometimes limited data.
Ability to manage multiple tasks simultaneously under tight deadlines.
Demonstrated ability to adapt to changing circumstances, organize and prioritize deliverables, and maintain attention to detail.
Ability to communicate effectively and concisely on complex environmental and social issues in spoken and written form, in a manner that can be understood by non-experts. Proficiency in English is essential.
Excellent interpersonal and communication skills including the ability to relate well with a wide range of internal and external parties (including senior staff, management, IFC's accountability mechanism and clients) and develop solutions in potentially tense or conflicting situations.
Ability to work effectively as a member of a multi-disciplinary, multi-cultural team, influence and negotiate point of view within teams.
Exemplary project management skills and ability to manage multiple tasks under tight deadlines.
High personal integrity and emotional intelligence, with demonstrated ability to handle sensitive matters in a discreet and respectful manner. Diplomatic approach and calm under pressure.
Remuneration
The World Bank Group offers comprehensive benefits, including a retirement plan; medical, life and disability insurance; and paid leave, including parental leave, as well as reasonable accommodations for individuals with disabilities.
Application Closing Date
22nd June, 2023 (11:59pm UTC).
Method of Application
Interested and qualified candidates should:
Note: We are proud to be an equal opportunity and inclusive employer with a dedicated and committed workforce, and do not discriminate based on gender, gender identity, religion, race, ethnicity, sexual orientation, or disability.