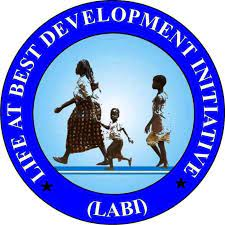 LABI Nigeria is a well establish humanitarian actor within Nigeria and has unique expertise in the thematic areas of Case Management, Child Protection Women Empowerment, GBV, Nutrition, and Education in emergencies. LABI Nigeria aims to provide holistic prevention and response intervention by working in partnership with children, women, families, and their communities. LABI Nigeria key programs include community-based child protection mechanism, family base care for unaccompanied children, psychosocial care and support provided through individual case management, child-friendly spaces and parenting skills program, release and reintegration of women and children associated with armed group,s and prevention of child labor through life skills, recreational activities, and provision of food and non-food items (NFIs). LABI has the mandate of reintegrated approach where Child protection, prevention, and treatment of SGBV are combined and complementary in emergencies settings.
Job Type: Full Time
Qualification: BA/BSc/HND
Experience: 2 – 3 years
Location: Borno
Job Field: Security / Intelligence
Location: BORNO ( Dikwa and Gwoza LGA)
We are looking for a competent Security Officer to undertake the surveillance of our premises and protection of our staff and visitors. You will be responsible for detecting any suspicious behavior and preventing vandalism, thefts, or other criminal behavior.
A security officer must be well-trained in surveillance and dealing with perpetrators. The ideal candidate will inspire respect and authority as well as possess a high level of observation.
The goal is to help the organization in maintaining excellent working conditions by keeping our facilities safe and problem-free.
Responsibilities
Patrol premises regularly to maintain order and establish presence
Monitor and authorize entrance of vehicles or people in the property
Remove wrongdoers or trespassers from the area
Secure all exits, doors and windows after end of operations
Check surveillance cameras periodically to identify disruptions or unlawful acts
Investigate people for suspicious activity or possessions
Respond to alarms by investigating and assessing the situation
Provide assistance to people in need
Apprehend and detain perpetrators according to legal protocol before arrival of authorities
Submit reports of daily surveillance activity and important occurrences
Requirements and skills
Proven experience as security officer or guard
Knowledge of legal guidelines for area security and public safety
Familiarity with report writing
Excellent surveillance and observation skills
Tech-savvy with experience in surveillance systems
Trained in First Aid/BLS and self-defence
Registered as a security officer
Method of Application
Interested and qualified candidates should forward their CV to: Method of Application Interested and qualified candidates should send their Applications (Letter of motivation and CV in a single PDF file) to: hr@labinigeria.org.ng . Qualified Female candidates are highly encouraged to apply. – LABDI reserves the right to close the application before deadline, if the required number of candidates is attained. using the position as subject of email.