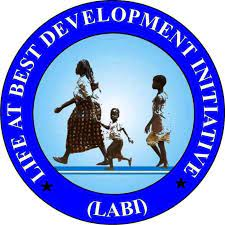 LABI Nigeria is a well establish humanitarian actor within Nigeria and has unique expertise in the thematic areas of Case Management, Child Protection Women Empowerment, GBV, Nutrition, and Education in emergencies. LABI Nigeria aims to provide holistic prevention and response intervention by working in partnership with children, women, families, and their communities. LABI Nigeria key programs include community-based child protection mechanism, family base care for unaccompanied children, psychosocial care and support provided through individual case management, child-friendly spaces and parenting skills program, release and reintegration of women and children associated with armed group,s and prevention of child labor through life skills, recreational activities, and provision of food and non-food items (NFIs). LABI has the mandate of reintegrated approach where Child protection, prevention, and treatment of SGBV are combined and complementary in emergencies settings.
Job Type: Full Time
Qualification: BA/BSc/HND
Experience: 1 – 2 years
Location: Borno
Job Field: Medical / Healthcare , NGO/Non-Profit
RESPONSIBILITIES AND TASKS
This role of the Nutrition Assistant is to provide support to the field Assistants/ community nutrition workers in the Project's Communities in implementing the nutrition interventions (Community Management of Malnutrition [CMAM] and Infant and Young Child Feeding [IYCF]).
The nutrition Assistant will also work with other agencies providing nutrition services in ensuring linkage of nutrition beneficiaries.
Throughout the intervention the Nutrition Assistant will work towards ensuring quality delivery of nutrition interventions in the Project locations.
Key Deliverables Include
Ensure quality of nutrition screening for children under-5 conducted by Community Nutrition Mobilizers in target Communities.
Provision of Outreach OTP Services in target communities together with the outreach team.
Ensure quality of IYCF counselling sessions provided individual level and group sessions.
With support from the Nutrition Officer, ensure quality cooking food demonstration sessions are conducted in Project supported Communities.
Ensure that community nutrition interventions (MUAC screening and Referral, IYCF (MSGs, food demonstrations) and hygiene promotion are integrated.
Build capacity of CNMs/ field Assistants and Mother Leaders by providing on-the-job training on CMAM and IYCF.
Support Project level nutrition assessment/surveys as approved by Donor.
Support quality data collection of activities conducted in the Communities.
Ensure quality and timely reporting on all areas of implementation.
Liaise closely with LABDI MEAL team so as to understand the project outcomes
Support the development of case studies and success stories from programme implementation.
Any other additional responsibility as communicated by the supervisor.
Ambition:
Proactive, forward thinker who is able to plan ahead and anticipate requirements and problems
Integrity:
Honest, encourages openness and transparency, builds trust and confidence. Displays consistent and excellent judgement.
Strong interpersonal and negotiation skills with proven experience of relationship management with stakeholders.
Passion and commitment to the values of LABDI
Qualifications, Experience and Skills
Degree in Nutrition, Health, Public Health, or any related fields.
Must have finished NYSC.
Experience in Nutrition and community-based programming will be an added advantage
Familiarity with the Humanitarian context.
Excellent communication skills and a willingness to be respectful, kind, sensitive and empathize with all beneficiaries and their care givers
Good communication skills (verbal and written).
Fluency in written and spoken English
Understands Hausa and Kanuri/Shuwa and maffa
Acceptable IT Skills
Strong interpersonal skills.
Method of Application
Interested and qualified candidates should forward their CV to: Method of Application Interested and qualified candidates should send their Applications (Letter of motivation and CV in a single PDF file) to: hr@labinigeria.org.ng. Candidates available to start immediately are highly preferred. using the position as subject of email.