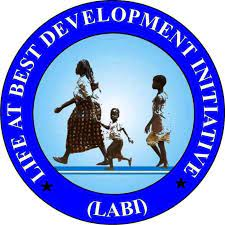 LABI Nigeria is a well establish humanitarian actor within Nigeria and has unique expertise in the thematic areas of Case Management, Child Protection Women Empowerment, GBV, Nutrition, and Education in emergencies. LABI Nigeria aims to provide holistic prevention and response intervention by working in partnership with children, women, families, and their communities. LABI Nigeria key programs include community-based child protection mechanism, family base care for unaccompanied children, psychosocial care and support provided through individual case management, child-friendly spaces and parenting skills program, release and reintegration of women and children associated with armed group,s and prevention of child labor through life skills, recreational activities, and provision of food and non-food items (NFIs). LABI has the mandate of reintegrated approach where Child protection, prevention, and treatment of SGBV are combined and complementary in emergencies settings.
Job Type: Full Time
Qualification: BA/BSc/HND , OND
Experience: 2 – 4 years
Location: Borno
Job Field: Medical / Healthcare , NGO/Non-Profit
JOB SUMMARY
The Nutrition Officer will provide support to nutrition programmes and activities to contribute to meeting the nutritional needs of NHF/LABDI beneficiaries.
JOB DESCRIPTION
RESPONSIBILITIES AND TASKS:
Key Duties and Responsibilities:
Plan and monitor Nutrition programmed, verify the planned movements and distribution of nutrition products, resolving routine issues and/or escalating where appropriate, to ensure that the quantity distributed, and the quality of the operation is in line with the standards.
Summarize Nutrition data, conduct analysis and prepare reports to support programme reviews and informative decision-making.
Improvements to field staff/monitoring processes and procedures for efficient implementation of Nutrition programmers.
Build team capacity in Nutrition through effective guidance, coaching, training, and accountability.
Assist in developing and expanding malnutrition prevention activities through promotion of IYCF and awareness raising in targeted areas.
Strengthen eternal stakeholder engagement including district local governments to strengthen nutrition programming.
Follow standard emergency preparedness practices to ensure NHF/LABDI can quickly respond and deploy needed resources to affected areas at the onset of the crisis.
Participate in national level nutrition technical working group discussions as may be required by the Project/Sector Manager.
Any other duties as may be required.
JOB EXPERIENCE
QUALIFICATIONS (KNOW HOW)
EDUCATION/TRAINING:
Required:
University degree/HND/OND in any of the following disciplines: Nutrition, Public Health, or related field.
Desired:
1st Degree in a related field.
EXPERIENCE:
Required:
At least 3 years' experience in Nutrition, Biology, Public Health, Nursing, or food aid support.
Good experience in supervision is required.
Experience with survey methodologies, nutrition assessment and relevant data analysis
Desired:
Previous experience working with an INGO, National NGO or a Development organization.
TECHNICAL SKILLS:
Required:
2-3 years progressively responsible experience in Nursing, Biology, Nutrition/or Public Health Sector or directly related area.
Fluency in English and Hausa,kanuri and Mafa .
Desired:
Experience in a development and/or humanitarian organization.
Strong knowledge of Nutrition and/or Public Health
Advanced computers skills at least intermediate skills in windows-based word processing, spreadsheet
Ability to establish priorities, plan, coordinate and organize own work plan.
Resourcefulness, initiative, maturity, tact, advocacy skills.
Excellent analytical, conceptual, communication and public speaking skills
Ability to establish and maintain good working relations with people of different national and cultural backgrounds.
Good written and oral communication skills
Ability to exercise independent judgment and work without direction.
Qualified women are strongly encouraged to apply
Method of Application
Interested and qualified candidates should forward their CV to: Method of Application Interested and qualified candidates should send their Applications (Letter of motivation and CV in a single PDF file) to: hr@labinigeria.org.ng