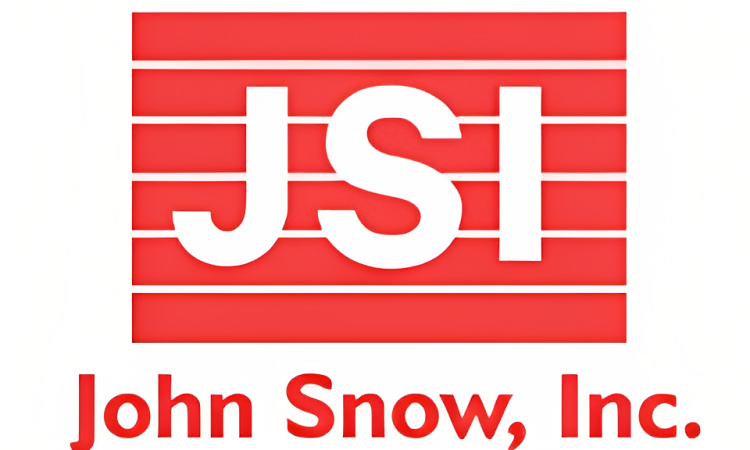 John Snow, Incorporated (JSI) – We are public health care and health systems consultants and researchers driven by a passion to improve health services and health outcomes for all.
Applications are invited for:
Title: Request for Quotation (RFP) for the Procurement of Logistic Snacks for Activity
RFQ Number: JSI-2023-06-001-M-RITE PROJECT
Location: Yenagoa, Bayelsa
Delivery Location: JSI office in Yenagoa, Bayelsa State
Vendors Location: Vendors particularly within & around Yenagoa, Bayelsa State.
Vendor's Expected Delivery Date: 12th – 30th June, 2023
Project: M-RITE Project
The Concepts
Bayelsa State is located in the South-South region of Nigeria, which is in the core Niger Delta Region. This region is a low-lying plain riddled with an intricate system of water channels through which the Niger finds its way into the ocean. It is a terrain that is scarred by a network of tributaries, creeks and rivers. Last year, a majority of the state capital and some Local Government Areas, as well as some communities were overrun by flood. Thus, making increasing Covid-19 coverage in the state a major challenge.
M-RITE's specific objective (2) in Bayelsa State includes implementing COVID-19 vaccination service delivery through the 30 mobile teams in line with SCALES 3.0, specifically through COVID-19 vaccination to targeted Lectures and Students at selected Universities.
COVID-19 vaccination of Lecturers and Students is a high priority activity in accordance with the WHO's prioritization of groups for COVID-19 vaccination and Universities in Nigeria provide an opportunity to mass vaccinate undergraduates, their lecturers, and the non-academic staff.
COVID-19 vaccination of Lecturers, Students, and Non-academic Staff Campus Vendors in Tertiary Institutions in Bayelsa State include:
Sensitization and COVID-19 vaccination of teachers, students, and non-academic staff of Niger Delta University in Bayelsa State.
Sensitization and COVID-19 vaccination of teachers, students, and non-academic staff of Federal University Otuoke in Bayelsa State.
Sensitization and COVID-19 vaccination of teachers, students, and non-academic staff of Nigerian Law School in Bayelsa State.
African University Toru-orua
College of Education Sagbama
The Logistics
Based on projections of what is to be achieved as it pertains to the logistics for Feeding (provision of snacks), below a tabular illustration of our expectation:
Feeding (Snacks)
| S/N0. | Description | Quantity | Duration | Location |
| --- | --- | --- | --- | --- |
| 1. | Provision & Supply of Snacks (Good Size Meat Pie and 35cl Soft Drink) to targeted Lecturers and Students at selected Universities during Covid-19 Vaccination Activity | 53,000 | June 12th – 30th, 2023 | Nigeria Law School, Yenagoa.Federal University Otuoke.Niger Delta University AmasomaAfrican. University Toru-oruaFederal Polytechnic Ekowe.College of Education Sagbama. Bayelsa State. |
The above activity is slated to run from June 12-30, 23 days and at selected Universities in Bayelsa State.
In Summary
Provision snacks to the 53,000 vaccinees at different Tertiary Institution in Bayels State.
Requirement / Evaluation Criteria
Bidders are expected to submit a properly signed financial bid with company's letterhead paper. Alongside their CAC documents, TIN Number, Company profile and evidence of past work done, etc. They are to also state the followings:
Cost
Delivery Period
The Validity period of the quote
Warranty period
Specification
Any add-on services
The Financial bids must be in NGN Following the requirement of the Federal Government of Nigeria, John Snow Incoperated (JSI) will deduct a 5% withholding tax from the total contractual sum. Also note that JSI- is a Non-Governmental Organization (NGO) and is VAT exempted.
JSI reserves the right to reject any or all bids if it fails to meet the criteria or are submitted after the stipulated closing date.
Only successful bidder(s) shall be notified and will be asked to sign a Local Purchase Order (Contract document) with John Snow Incorporated. Note, this RFQ, does not in any way translate to a contract.
JSI-Payment Terms
Within 30 days of delivery and presentation of completed, signed invoice and delivery note.
Application Closing Date
10th June, 2023.
Method of Application
Interested and qualified bidders should send their Applications and enquiries to: jsi_integratedproject_procurement@ng.jsi.com using the Job Title as the subject of the mail.
Note
Any submission made after the stipulated date will not be considered.
This is not a contract, It is for information purposes only.