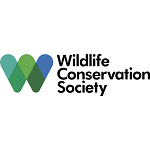 WCS aims to conserve the world's largest wild places in 15 priority regions, home to more than 50% of the world's biodiversity. This is outlined in our 2020 strategy, which positions WCS to maintain its historical focus on protecting species while developing an ambitious plan to engagewith a rapidly changing world. The challenges are greater than ever, but with the focus, dedication, and passion of a committed staff combined with a unique mixture of field, zoo, and aquarium expertise-WCS will continue to set the bar for science, conservation action, and education that has driven our success in protecting wildlife and wild places for over a century. We hold ourselves to the highest standards, adhering to core values of respect, accountability and transparency, innovation, diversity and inclusion, collaboration, and integrity.
We are recruiting to fill the position below:

Job Title: Landscape Director

Location: Calabar, Cross River
Employment Type: Full-time
Background
The Wildlife Conservation Society (WCS) is a US non-profit, tax-exempt, private organization established in 1895 that saves wildlife and wild places by understanding critical issues, crafting science-based solutions, and taking conservation actions that benefit nature and humanity. With more than a century of experience, long-term commitments in dozens of landscapes, presence in more than 60 nations, and experience helping to establish over 150 protected areas across the globe, WCS has amassed the biological knowledge, cultural understanding, and partnerships to ensure that vibrant, wild places and wildlife thrive alongside local communities.
Working with local communities and organizations, that knowledge is applied to address species, habitat, and ecosystem management issues critical to improving the quality of life of poor rural people whose livelihoods depend on directly utilizing natural resources.
Terms of Reference
The Wildlife Conservation Society (WCS) Nigeria Program seeks to employ a suitably qualified candidate for the position of Landscape Director for the Cross River Landscape in Nigeria. The Director of the Cross River Landscape will oversee conservation activities in all WCS sites in Cross River State, including Afi Mountain Wildlife Sanctuary, Afi River Forest Reserve, Mbe Mountains, and the Oban and Okwangwo Divisions of Cross River National Park.
WCS activities in the landscape are conducted in collaboration with the Nigeria National Parks Service, the Cross River State Forestry Commission, and the Conservation Association of the Mbe Mountains, with the participation of several technical and financial partners.
Nigeria's Cross River Landscape is contiguous with the Takamanda National Park and Korup National Park in Cameroon. This area is one of the most biologically diverse in Africa and provides the last remaining stronghold for the Cross River gorilla.
WCS is leading a collaborative research and conservation program focused on this critically endangered ape across Nigeria and Cameroon. WCS collaborates with the Government of Nigeria, international and local organizations, researchers, and local communities to promote conservation actions, sustainable natural resource use, and proper planning and implementation of development activities.
WCS plays a lead role in implementing conservation-related activities within protected areas and other essential forest areas of Nigeria's Cross River Landscape. WCS activities focus on biological and ecological research with special attention given to the status, distribution, ecology and conservation challenges facing the Cross River gorilla; environmental education and community outreach; assistance in the management of conservation efforts through wildlife monitoring, socio-economic research, and providing advice and support to the government for protected area management; and community engagement and capacity building.
The Cross River Landscape Director will be responsible for all aspects of WCS's work in the Cross River Landscape and, together with the Deputy Country Program Director, oversee the day-to-day management of staff, grants, resources, equipment, project outcomes, and field activities in the landscape.
These responsibilities will include staff recruitment and oversight, fundraising, budget management and reporting.
Responsibilities
Coordinating activities between WCS and partner organizations
Developing and implementing comprehensive work plans and related budgets
Supporting the managing of personnel – including recruitment, oversight, and staff development in collaboration with the WCS Nigeria Deputy Country Director and the WCS Nigeria Country Director
Ensuring overall management for CRG landscape grants, responsible for achieving defined outcomes and ensuring compliance with grant agreements
Producing timely and accurate technical reports and providing sound financial management
Supporting the development of fundraising strategies, proposals, and budgets, coordinating with the Deputy Country Director and the Country Director
Representing WCS externally, managing donor and partner relations
Coordinating work in close collaboration with a parallel WCS landscape project in Cameroon as well as with management and support staff in Calabar and the Regional Office
Qualifications and Requirements
Minimum of Master's Degree or equivalent experience in a discipline related to natural resources management, environment or rural conservation studies, and protected area management.
Minimum of ten (10) years of progressively responsible experience in protected areas or natural resources management, sustainable conservation, and other environmental assistance or related work.
Strong report writing skills and donor reporting experience.
Experience working with government agencies and building working relationships.
Proven ability to build capacity and direct initiatives in community-driven natural resource management, field research, conservation biology, conservation advocacy, and project management.
Experience implementing donor-funded projects.
Written and oral fluency in English
Application Closing Date
30th June, 2023.
How to Apply
Interested and qualified candidates should send a detailed Application / Cover Letter and CV (PDF) to: nigeriaapplications@wcs.org. using "Cross River Landscape Director" as the subject of the email.
Note
WCS is an equal-opportunity employer dedicated to hiring and supporting a diverse workforce. We are committed to cultivating an inclusive work environment and look for future team members who share that same value.
Only shortlisted candidates will be contacted for an interview.