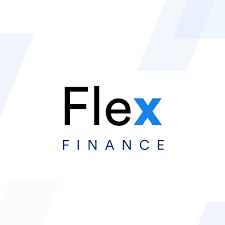 Flex Finance is Africa's leading Spend management and requisition platform that helps finance teams and business owners manage all company spending in one place. We combined robust payment infrastructure with spend management architecture and data-rich expense reports to revolutionize how African businesses track spending.
We are recruiting to fill the position below:
Job Title: Relationship Manager
Location: Lagos
Duties and Responsibilities
Generate businesses in the SME ecosystem.
Networking to develop customer relationships with these businesses using your accounting knowledge background.
Onboard companies to Flex Finance with a focus on (registered companies, number of employees etc.)
Communicating and coordinating with colleagues as necessary.
Lead generation and qualification of inbound leads.
Account management and Customer relationship.
Skills and Qualification
Door-to-door sales expertise.
Two years of experience selling financial solutions, technology software, and FMCG door-to-door.
Must have a passion for selling and market development.
Good verbal and written communication skills.
Punctual, reliable, and must have vital communication skills
Able to work in a team and produce quality output under tight deadlines
Able to generate and qualify leads, book and coordinate demo sessions and close deals within a short timeframe.
Must know Sales CRM and other ERP applications.
Strong verbal and oral communication skills.
Attention to detail, prioritization skills and time management.
Quick learner with a positive attitude.
Highly motivated and success-driven within a team environment.
Excellent time management habit.
Benefits
Good compensation
Base salary and commission per business onboarded (the company will provide terms to the definition of onboarded businesses)
Friendly workplace
Hybrid work arrangement
HMO
Application Closing Date
Not Specified.
Method of Application
Interested and qualified candidates should send their CV to: jerry@flexfinance.ai using the Job Title as the subject of the mail.