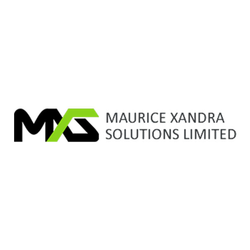 Maurice Xandra Solutions Limited is a management consulting company that renders quality services in Human Resource, Management and Process improvement. MXS Limited was set up to provide high quality, up to date training, team management and process improvement services for its clients.
We are recruiting to fill the position below:
Job Title: Legal and Compliance Manager
Location: Lagos
Responsibilities
Be responsible for all legal and compliance matters affecting all aspects and departments of the Employer's business or that of its subsidiaries and affiliates (the Group), under the direction and supervision of the Chief Legal Officer (CLO).
Be conversant with all applicable laws, byelaws, regulations and directives affecting the projects, activities and business of the Group and ensure compliance with such laws, byelaws, and regulations.
Proactively assess legal risks and work to mitigate or avoid them entirely.
Prepare and review commercial agreements and other legal documents prior to execution and shall issue appropriate advice and opinion as necessary.
.Advice CLO and Management on corporate finance transactions across the Group.
Compile and keep adequate records of all agreements, leases, licenses, permits, certificates etc, in both hard and soft copies, and ensure their safe custody especially of original document as well as general confidentiality.
Qualifications
A Degree in Law and a minimum of seven years post-call experience in a formal organization or law firm.
Experience in corporate or project finance is a requirement.
Understanding of the Real Estate Market Experience will be an added advantage.
Application Closing Date
Not Specified.
Method of Application
Interested and qualified candidates should forward their CV to: hr@mauricexandra.com using the position as the subject of the email.