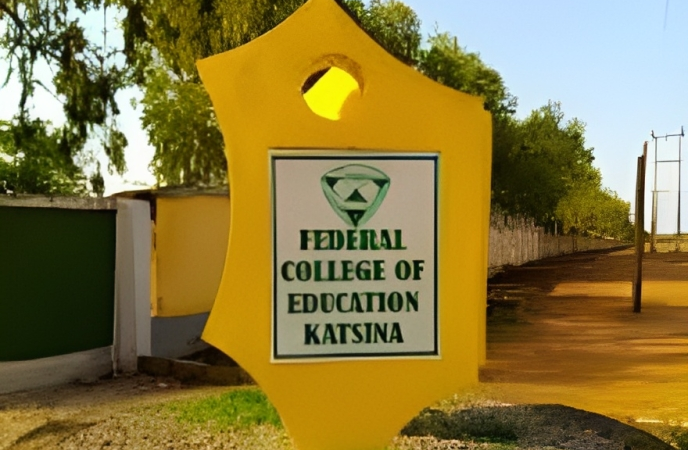 The Federal College of Education Katsina,was founded in 1976, by the Federal Government of Nigeria along with other Federal Colleges of Education (then Federal Advanced Teacher's College) to produce well-qualified non-graduate teachers of the Nigeria Certificate in Education cadre initially to teach in the Junior Secondary Schools in the Country.
Applications are invited from suitably qualified candidates to fill the position below:
Job Title: Registrar
Location: Katsina
Duties
The Registrar is the Chief Administrative Officer of the College and is responsible to the Provost for the day-to-day administration of the College.
He/She is a Principal Officer and Head of Registry Department.
He/She serves as Secretary to the Governing Council, Management Committee, Academic Board and other Statutory Committees.
He/She is responsible for keeping all the records of the institution.
Qualifications / Requirements and Experiences
An applicant for the post of College Registrar should possess the following:
Applicant must be a Deputy Registrar in a recognized Tertiary Institution in Nigeria.
A Master's Degree in Arts / Social Sciences from a recognized Institution of higher learning plus at least fifteen (15) years cognate experience; or a Doctorate Degree with at least twelve (12) years cognate experience, preferably in the Registry Department of an Institution of Higher Learning;
Evidence of strong administrative leadership, initiative and creativity in policy formulation, good industrial human relations and positive managerial attributes;
Evidence of membership of reputable professional body(ies) in Nigeria;
Be compliant in Information and Communication Technology (ICT) and must command respect and be able to carry colleagues along; vi) Be objective, fair minded, impartial and of proven integrity.
Applicant must not be above fifty nine (59) years of age as at the time of assumption to duty.
Applicant should not he less than five (5) years as a Deputy Registrar in any tertiary Institution in Nigeria.
Terms of Appointment
The Registrar shall hold office for a period of five (5) years in the first instance beginning from the effective date of his/her appointment and on such terms and condition as may be specified in the letter of appointment, and may be renewable subject to satisfactory performance for another term of five (5) years only.
Conditions of Service
The Registrar will be on consolidated salary scale (CONTEDISS) as provided in the Conditions of Service for Federal Colleges of Education in Nigeria.
Application Closing Date
5th August, 2023.
Method of Application
Interested and qualified candidates should submit twenty (20) copies of their Applications and Curriculum Vitae (CV), containing the necessary details in the following order:
Full Names. Surname underlined
Date and Place of Birth
State of Origin and Local Government Area
Nationality
Marital Status
Current Postal Address including Telephone Number and E-mail Address
Permanent Home Address
Educational Institutions Attended with Dates
Academic / Professional Qualifications obtained with Dates Membership of Professional Bodies / Associations
Previous Employer(s) and Posts held with Dates
Present employment, including Present Status and Salary
Names and addresses of three (3) referees, one of which must be the current employer, such referees should be able to attest to the candidate's claims of administrative capacities and personal conduct.
A Medical report on physical fitness from a Government Hospital.
Applications are to be forwarded in a sealed envelope to:
The Office of the Registrar,
Federal College of Education,
PMB 2041, Katsina State.
Note
Candidates are requested to ask their referee(s) to send confidential reports on them to the same address above, before the closing date.
Only shortlisted candidates will be contacted.