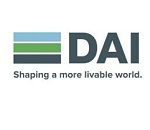 Background:
The purpose of the five-year (2020-2025) "State Accountability, Transparency, and Effectiveness" ("State2State") Activity is to increase the accountability, transparency, and effectiveness of selected state and local governments (LGAs) in Nigeria. This will be achieved by: strengthening governance systems (with a focus on public financial management [PFM] and procurement, as well as monitoring and evaluation) related to the delivery of services in key sectors (basic education, primary health care, and water, sanitation, and hygiene [WASH]); increasing government responsiveness to citizen needs and priorities; and improving government and civil society capacity to manage conflict (through work on prevention, mitigation, and reconciliation with the same sectoral partners, not stand-alone assistance to the police or judiciary). State2State will achieve this purpose by facilitating the strengthening of subnational governance systems in a sustainable manner, supporting the efforts of local reformers, and building on locally derived solutions including, to the extent possible, reforms already working in other parts of Nigeria.
Position Objectives:
The PFM Specialist is a technical staff member embedded at the state level. S/he will provide support and leadership to PFM interventions and ensure relevant PFM interventions within the state.
Location: Ebonyi
Career category: Administration/Finance
Years of experience: 10+ years
Responsibilities:
The PFM Specialist will provide technical assistance (TA) and advisory services in relation to the following PFM interventions within the state for which s/he is responsible:
Budget Planning, Administration, and Execution:

Planning and preparation of budgets that are comprehensive, realistic, credible, and
clearly link policies with proposed expenditures;
Developing and implementing multi-year planning frameworks such as Medium-Term Expenditure Framework (MTEF) and Medium-Term Sector Strategies (MTSS) in Education, Health, and WASH;
Develop annual procurement plans in key sectors of Education, Health, and WASH to foster greater transparency, reduce risk, and support service delivery efficiency.
Planning and management of procurement and expenditure processes to ensure that a higher portion of the budget is executed during the fiscal year; and
Monitoring adjustments and reporting on the achievement of the purposes for which the budget was approved, through timely in-year (monthly and quarterly) budget performance reports.
With guidance from the Technical Director of PFM, this role will mentor stakeholders. The role will collaborate on Public Expenditure and Financial Accountability (PEFA) Assessment and PFM intervention design, and support implementation, and other activities as needed.
Reporting: The PFM Specialist will report, technically, to the Technical Director PFM [Bauchi main office] and coordinate closely on a daily basis with the State Team Lead and the State Team as well as other State2State state teams, among others.
Minimum Requirements:
Bachelor's degree in a relevant field such as accounting, business, social sciences, law, development studies, public policy, etc. However, four (4) additional years of relevant international development experience can be substituted for the bachelor's degree. Master's preferred.
At least nine (9) years of relevant professional experience. At least three (3) years of demonstrated experience in the successful implementation of international development activities, with preference given to democracy and governance activities under a USG instrument, or experience related to the technical area of the position.
Experience working in PFM, democracy, and governance sectors in Nigeria, especially at the subnational level.
Prior experience in overseeing the awarding and managing of grants to local organizations to promote democracy and governance goals is preferred.
Excellent oral and written communication skills as well as good knowledge of the local language.
How to apply
Apply before the 20th of June, 2023.
Applications from women, people with disabilities, and young people who meet the above qualifications are encouraged to apply.
DAI will only contact candidates that are successful at this pre-qualification stage.
More information about DAI can be found on the DAI website; www.dai.com