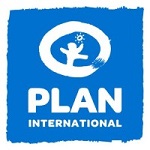 Plan International is an independent development and humanitarian non-profit organisation that advances children's rights and equality for girls. We support children's rights from birth until they reach adulthood, and enable children to prepare for – and respond to – crises and adversity. We believe in the power and potential of every child, but know this is often suppressed by poverty, violence, exclusion and discrimination.
We are recruiting to fill the position below:
Job Title: Project Officer – Youth Engagement and SRHR
Locations: Maiduguri – Borno and Yola – Adamawa
Role Purpose
The purpose of this role is to strengthen youth as actors of in livelihood improvement intervention and enhancement of Sexual and Reproductive Health and Rights in Borno and Adamawa States.
Dimensions of the Role
The role is to ensure a sound management of the field aspect of the project activities, collaboration with all stakeholders, keep all documents updated and have up to date reports.
Accountabilities
In collaboration with the project Coordinator and partners:
Facilitate the implementation of field activities of the BMZ project Youth learn, earn and prosper in the Lake Chad region.
Ensure proper documentation of all the project reports, PR, MoU, external letters and data.
Follow up project implementation plan and draw the attention of the project manager to any gaps identified in implementation plan.
Ensure that all meetings, training, external engagement and networking are planned in good advance.
Ensure all project resources are well maintained without waste.
Supervise all data collection process and enter them in appropriate template.
Develop concept note for all activities according to the project implementation plan.
Raise PR for all field activities according to plan agreed with the project manager.
Monitor beneficiaries and present report verbally and in written form
Track all project appointment dates, external engagement schedules and deliverables plan and ensure those involved are reminded on time.
Support youth efforts at peace building and conflict management in the project target areas.
Facilitate meetings, workshops and networking with stakeholders
Communicate risks, issues and concerns relating to the programme's activities and finances immediately to the line manager.
Diligently carry out any other related assignments as directed by the organization leads.
Technical Expertise, Skills and Knowledge
Essential:
University Degree or equivalent in Political Science, Business Management, Agriculture, Health Sciences or related fields.
Minimum of 2 years relevant working experience youth engagement, Livelihood and SRHR
Computer knowledge is compulsory
Ability to work under emergency settings
Good knowledge of Humanitarian principles
High team spirit in work places.
Ability to meet deadlines.
Experience working in emergency settings
Skills & Knowledge:
Knowledge of child protection rights
Tolerance to negative reactions from third party.
Strong adaptability skills
Ability to demonstrate high level of professionalism.
Be accountable and ready to learn.
Capacity to work under pressure.
Application Closing Date
11th June, 2023.
Method of Application
Interested and qualified candidates should:
Click here to apply online
Note
Plan International Nigeria is an equal opportunity employer and does not discriminate on the basis of race, religion, gender or disabilities.
Plan International Nigeria is fully committed to child protection to prevent children from all forms of abuse.
Women are strongly encouraged to apply.
Only shortlisted candidates will be contacted.
This role is contingent upon the confirmation of funding for this project.