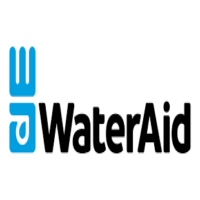 WaterAid is an international non-for-profit organization dedicated to helping people break free from poverty and disease, unlock their potential and change their lives for good through improved access to clean water, decent toilets and good hygiene. WaterAid started its operation in Nigeria in 1995. Since then it has successfully executed several intervention programmes as outlined by its objectives and has made impact in the lives of the very poor. WaterAid with the country office in Abuja currently works in Bauchi, Enugu and Plateau States with funding from various donors and partners.
We are recruiting to fill the position below:
Job Title: Advocacy and Policy Manager
Location: Abuja, Nigeria
Contract type: 2 years (fixed term)
Job Description
WaterAid Nigeria has recently completed its 2023-2028 country programme strategy which sets a 5-year building block towards delivering a more influencing-led programme over a 10-year horizon.
This new country strategy rather than reflect a progression from previous country programme strategies, outlines key shifts in focus required to catalyze change and achieve maximum impact for our work in Nigeria.
The Advocacy, Policy, and Communications Team are custodians of WaterAid Nigeria's advocacy, policy, and communications strategy, and are responsible for planning and delivery of all advocacy and policy and communications related activities in support of the CP's various programmes.
The team encompasses communications, campaigns, advocacy, policy, and branding. WaterAid Nigeria's ability to deliver policy analysis, institutional strengthening, sector capacity and related support as well as being able to communicate strategically to influence various stakeholders and audiences to adapt her methods, approaches and standards, raising her visibility and sharing her successes is pivotal to the success of the Country Programme strategy.
Key Deliverables
Under the guidance of the Head of Advocacy, Policy, and Communications, develop strategies and plans to deliver WANG's advocacy, policy influencing and sector strengthening focus.
Support the development of strategies and plans and other advocacy materials to market WANG's models and approaches to key sector stakeholders.
Support the advocacy efforts and activities in the states to achieve WANG advocacy and influencing objectives with state governments and stakeholders
Monitor and analyse national legislation, policies, strategies, sector financing and sector strengthening initiatives in WASH and related sectors (e.g. health, education etc) to inform influencing & advocacy plans
Identify the key policy change objectives and develop robust advocacy plans to bring about that change
Conduct, commission and supervise research that strengthens the case for WASH policy change.
Document and share learning on WASH policy issues and civil society engagement.
Network, collaborate and work in coordination with other agencies and partners at a national level to maximize influence and achieve change.
Support the State Programme Managers to deliver effective influencing-led programmes and build partner influencing & advocacy capacity
Requirements
To be successful in the Advocacy and Policy Manager role, you must meet the following requirements:
University / Master's Degree in Social Sciences or related field
5 years post NYSC experience of which a minimum of 3 years should be specifically with working on policy and/or advocacy issues – including a successful record of contributing to public policy or institutional reforms
A demonstrable understanding of public policy change and decision-making processes
Ability to influence the thinking and actions of others
A commitment to learning
Excellent organization and time management skills. Able to prioritize workload and work under pressure
Good IT skills in Microsoft Word, Excel and Outlook
Commitment to WaterAid's values and a working style that reflects these
Experience in and knowledge of WASH, including existing links and network within the WASH sector
Experience working with senior government officials
Knowledge of the rights-based approach to development
Application Closing Date
14th June, 2023.
How to Apply
Interested and qualified candidates should:
Click here to apply online
Note
To apply for this role you must be able to demonstrate your eligibility to work in Nigeria.
WaterAid is an equal opportunities employer and positively encourages applications from suitably qualified and eligible candidates regardless of sex, race, disability, age, sexual orientation, gender reassignment, religion or belief, marital status, or pregnancy and maternity.
We particularly encourage applications from women who are underrepresented at this level in the organisation.
WaterAid is committed to ensuring that wherever we work in the world there is no tolerance for the abuse of power, privilege or trust. WaterAid reinforces a culture of zero tolerance towards any form of inappropriate behaviour, abuse, harassment, or exploitation of any kind.
The safeguarding of our beneficiaries, staff, volunteers and anyone working on our behalf, is our top priority, and we take our responsibilities extremely seriously. All staff and volunteers are required to share in this commitment through our Global Code of Conduct.
Only candidates shortlisted for interviewing will be contacted within two weeks of the closing date for applications.