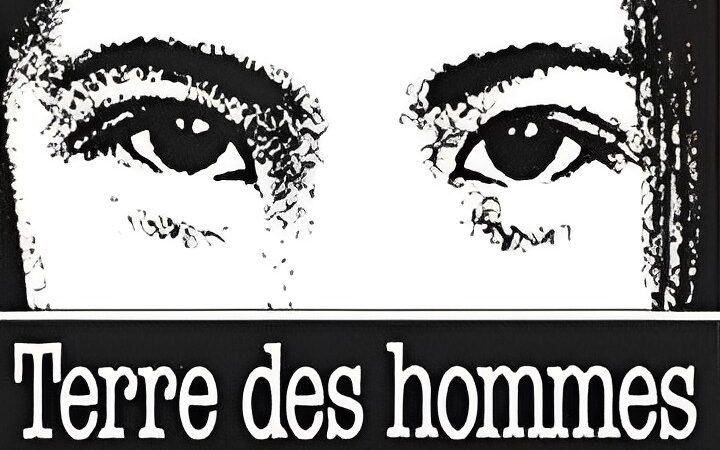 Overview
Terre des hommes (Tdh) is a leading Swiss organization for children's aid. Since 1960, Tdh has helped build a better future for deprived children and their communities, making an impact with innovative and sustainable solutions. Active in more than 45 countries, Tdh works with local and international partners to develop and implement field projects which improve the daily lives of over 3 million children and their relatives, in the domains of health, protection, and emergency relief. This engagement is financed by individual and institutional support, with administrative costs kept to a minimum. Tdh in Nigeria implements projects in, Wash, Child Protection, and Education sectors.
Job Type: Full Time
Qualifications: BA/BSC MBA/MA/MSC
Contract duration: Dec 2023
Extension: Possible
Job Status: Nationals only.
Location: Maiduguri, Borno State.
Job Field: Human Resource/ Administration
Starting Date: ASAP
This role will lead the Department to take responsibility for the strategy, direction, and day-to-day business of all HR matters. Reporting directly to the Support Services Coordinator (SSC), the HR Manager is responsible for providing strategic leadership for the management and the implementation of Tdh HR policies in Nigeria. S/he is responsible for the administrative aspects of the Nigeria Delegation and ensures the respect by all staff of Tdh towards the internal procedures and national legal framework. The HR Manager will lead the HR team to ensure high quality and efficient staff recruitment, contract management, orientation, learning and development, performance management, employee engagement, and staff care/ wellbeing.
The HR Manager and Administrative Manager will maximize staffing resources, promote a positive organizational culture, and ensure the efficiency of work processes.
Main responsibilities:
General management: Manage the day-to-day Human Resource functions of the programme as they relate to nationally recruited staff including, but not limited to:
Take the lead in the formulation of organization policies and procedures in accordance with the legal framework of Nigeria.
Consolidate and update the mission organization chart in collaboration with the Services Support Coordinator.
Follow the correct procedures according to Tdh policy and local Labour laws when renewing or terminating a staff member's contract
Regular review, update, and/or development of employment documentation for nationally recruited staff, including job descriptions, employment contracts, and staff guidelines, ensuring they meet the requirements of local Labour laws.
Coordinate and take lead in the reviews of employee salaries by ensuring adequate benchmark with NGOs, local service providers, and field management to ensure salaries and benefits for nationally recruited staff are in line with similar organizations, meet the requirements of local Labour legislation, and are within budget.
Ensure frequent discussions with Project Managers and Coordinators to plan recruitments in projects without delays.
Coordinate efficient and sufficient reference checks for all potential candidates and archive all process steps in organized files.
Preparation of Work Certificate for the staff that are leaving or have left from time to time.
Implementing with line managers Tdh HR global planning strategies which consider immediate and long term staff requirements
Implementing policies on issues like working conditions, performance management, equal opportunities, disciplinary procedures, and absence management
Recruitment
Manage and coordinate the recruitment process for new/vacant positions in conjunction with the relevant Line Manager. This will include updates to job descriptions, advertising the vacancy, drawing up the short-list, interviewing potential candidates, and making the appointment
Coordinate and ensure that recruitment and hiring procedures are respected: validate the recruitment needs, post profiles, and contracts.
Coordinate transparent full cycle recruitment process while maintaining diversity and equal job opportunities.
Assign panel members for all recruitment process
Analyze data for candidate experience feedbacks for HR reports and organization brand. To ensure the organization remains employer of choice for job applicants.
Onboarding
Ensure that all new staff receive a relevant and appropriate induction when commencing employment with Tdh.
Innovate and maintain interesting onboarding experience for newly recruited staff.
Take lead in the coordination of all refresher trainings and Human Resource SOP's roll out workshops.
Coordinate, create and share onboarding schedules and materials.
Ensure all departmental managers conduct or assign team members for onboarding process as scheduled.
Ensure no onboarding process exceeds 1 week after start date.
Payroll Management
Ensure that payroll calculation is in compliance with the Labour law regarding the social and fiscal contributions.
Ensure that the variables of the salary are correctly documented and filed (advances, leaves, seniority, allowances, final settlement, overtime, working days).
Ensure that salary and contributions are paid in time
Ensure that all HR documentation to justify the monthly total cost of each employee is scanned respecting the internal nomenclature and classification.
Training and Development
Evaluates the effectiveness of the organizations training programs and recommends areas of improvement.
Source in-house and external training opportunities as appropriate, working within budgetary and operational constraints.
Support Line Managers to identify training needs for all staff and review training needs; modifies or improves existing programs or develops new training programs to meet those needs.
Follow up on the training received by the staff and ensure coaching support is provided to those lagging.
Take lead in ensuring annual and objective performance appraisals for all staff.
Coordinates and assigns mandatory training across the organization.
Creates and/or administers post-training evaluations, tests, and assessments.
Administration
Ensure development and implementation of administrative systems and procedures.
Oversee performance management to ensure Line Managers conduct performance appraisals within the required timeframes and necessary paperwork is completed according to the latest guidelines
Ensure all staff HR files are archived according to Tdh policy and any donor requirements
Maintain documentation according to programme procedures. This may include staff plans, holidays, sickness, other absences, training records, insurance, pensions, other benefits, taxes, etc.
Budget and Staff Management
Ensure proper review and resolving of all staff grievance and complaints
Take lead in the issue of all staff welfare and adequate duty of care.
Ensure all HR cost is adequately charged to the right budget
Contribute monthly to the FMT tool meetings
Quality Management
• Follow up with the Safeguarding focal points for ensuring the capacity building of the staff on the safeguarding measures and reporting lines
Values
In his/her professional activities, adhere to the values defined in the strategic plan: commitment, expertise, integrity, and self-reliance
Work in different cultural backgrounds and in difficult situations, deal with confrontation due to differences
(intercultural)
Abuse Prevention Policy – Child Protection Policy (CPP)
Undertake to adhere to the Terre des hommes Child Protection Policy and the principles connected to children's rights
Undertake to ensure the best possible implementation of the Child Protection Policy (CPP) and operational risk management in his/her intervention zone and within project teams
Assist in the implementation of resources for promoting awareness and supervision necessary for his/her local colleagues to adhere to the Child Protection Policy (CPP) and operational risk management.
Education and Experience:
Bachelor's degree in Human resources, Business Administration or related field required
Master's degree is an added advantage.
ACIPM, PHRI, SHRM-CP or SHRM-SCP is an added advantage.
Profile:
At least 4-6 years of significant experience in a similar position in (I)NGO
Knowledge of the Nigerian Labor Law.
Leadership and Excellence
An Advocate of Diversity and Inclusion
Knowledge in Performance Management practices within the humanitarian context Excellent English writing, reporting, and communication skills
High level of integrity, respect for confidentiality, and flexibility.
Good presentation skill
Excellent capacities in planning, follow up, and analytical skills.
Responsive, motivated, great communicator, and ability to work under pressure.
Ability to work in an inter-cultural environment.
Knowledge of donor procedures.
Office Pack and ideally Homere
Application Method
Interested Applicants are to click Here To Apply
Note:
We reserve the right to close this vacancy early if a suitable candidate is found.
Only shortlisted candidates will be invited for the recruitment process.
Any successful candidate will be subject to a pre-employment background investigation.
There will be travel requirements and opportunities both within Nigeria.
Qualified Females are advised to apply.
Terre des hommes is an Equal Opportunity Employer.