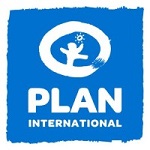 Plan International is an independent development and humanitarian non-profit organisation that advances children's rights and equality for girls. We support children's rights from birth until they reach adulthood, and enable children to prepare for – and respond to – crises and adversity. We believe in the power and potential of every child, but know this is often suppressed by poverty, violence, exclusion and discrimination.
We are recruiting to fill the position below:
Job Title: Project Manager – LCBC
Location: Maiduguri, Borno
Role Purpose
The purpose of this role is to achieve the Regional Stabilization Strategy of the Lake Chad Region by the Lake Chad Basin Commission (LCBC) in collaboration with Plan International
Dimensions of the Role
The Manager is expected to efficiently and effectively manage all project resources and stakeholder's engagement so the objectives of the LCBC in the Stabilization, Recovery & Resilience of the conflict affected areas are achieved.
Accountabilities
In collaboration with the Livelihood Specialist and the Leadership Team:
The Manager will supervise the implementation of Lake Chad Base Commission (LCBC) Youth project.
Ensure the setup of the project on SAP on time
Lead the development of the implementation plan and monitor its progress.
Work with all supporting team on the project to ensure that their tasks are timely carried out according to the implementation plan
Develop quarterly reports and share with the specialist before the deadlines.
Coordinate with gran team in all communication with the Plan National Office (NO)
Manage budget of the project and ensure all forecasting, budget planning and financial report are delivered on time.
Monitor the Budget versus Actual report and ensure monthly overspent and under spent areas are not repeated.
Manage all external stakeholders on the project and ensure they play their roles as planned in the project
Manage the project officers' performance and contribute to their career's growth.
Lead monthly project review meetings and share challenges with the livelihood specialist for action.
Ensure that the implementing local partners carry out their work as scheduled and of the best standard.
Review all implementing partners reports and draw attention of specialist to any challenge in their performance.
Support the livelihood specialist on internal and external deliverable for the growth of the livelihood unit.
Contribute to proposal development for Livelihood sector.
Ensure all assets of the project are safe and their information are entered into the asset register.
Diligently carry out any other task assigned in relation to the goal of the organization by the specialist and other organization leaders.
Represent the livelihood department in meetings in the absence of the specialist.
Lead community relationship moves for project acceptability in the target areas.
Ensure that issues of gender, protection, DRR, and conflict sensitivity are factored into the program design.
Provide regular updates to Livelihood Specialist, humanitarian unit and the rest of the Emergency team on progress, priorities and constraints – verbally and in writing on an agreed frequency.
Technical Expertise, Skills and Knowledge
Essential:
University Degree or equivalent in Political Science, Business Management, Sociology, Psychology, or related fields with MA / M.Sc in relevant fields or development studies are added advantage
Minimum of 4 years relevant working experience youth engagement/Livelihood
Experience working in emergency settings
Good knowledge and understanding of DO NO HARM principles and established international child protection standards (especially UNCRC)
Experience with participatory approaches to education, emergency preparedness, crisis/emergency relief management, or other related area.
Experience working with IDPs, refugees and other vulnerable populations (ideal)
Experience in Youth Engagement programme
Previous experience directly providing services to children at risk and victims of abuse, exploitation and violence
Skills & Knowledge:
Creates strong sense of purpose and commitment within own part of operations and with stakeholders
Holds self and others to account to deliver on agreed goals and standards of behaviour
Demonstrates a high degree of professionalism/integrity
Provides good and adequate administrative and logistical support to enable programmes to meet meets it's agreed financial and program outcomes.
Actively seeks for support in addressing difficulties in execution of duties.
Strategic thinking and effective contribution to own work and Organizational development.
Sound judgement and decision-making in complex situations
Strong emotional intelligence including self-awareness.
Leads by example to motivate high performance of others
Very strong commitment to continuous learning
Application Closing Date
11th June, 2023.
Method of Application
Interested and qualified candidates should:
Click here to apply online
Note
Plan International Nigeria is an equal opportunity employer and does not discriminate on the basis of race, religion, gender or disabilities.
Plan International Nigeria is fully committed to child protection to prevent children from all forms of abuse.
Women are strongly encouraged to apply.
Only shortlisted candidates will be contacted.
This role is contingent upon the confirmation of funding for this project.