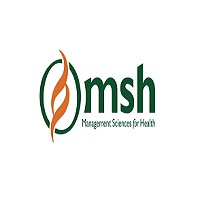 The Management Sciences for Health (MSH), a global health nonprofit organization, uses proven approaches developed over 40 years to help leaders, health managers, and communities in developing nations build stronger health systems for greater health impact. We work to save lives by closing the gap between knowledge and action in public health.
We are recruiting to fill the position below:
Job Title: Portfolio Finance Officer
Job Requisition ID: R2971
Location: Abuja
Time Type: Full time
About this role
The Portfolio Finance Officer provides Financial Planning and Analysis (FP&A) technical support to projects and builds the capacity of financial managers in country offices.
This position helps ensure country offices receive needed support to effectively manage financial activities according to FP&A standards.
S/he will support project billing, revenue recognition, budgeting and financial reporting efforts.
More specifically
Lead Project Financial Management – 45%:
Lead or contribute to the development of annual, life of project, and/or ad hoc project budgets. Support the timely completion and submission of all project financial reporting requirements.
Develop and maintain project coding structure in Costpoint and share all updates with the team.
Maintain systems for project budget monitoring and tracking that include financial and contractually required data. This includes a monthly Budget Monitoring Report (BMR)
Coordinate with country finance and accounting staff for information needed for budgeting, budget and expenditures monitoring, and reporting.
Ensure compliance of project expenditures with approved budgets.
Review monthly expenses and follow up with accounting and project staff to correct mischarges to the wrong code and identify other questions on expenses.
Document and monitor overall financial performance, analyze trends, prepare routine pipeline analyses, and identify and communicate any over-under expenditure observations or other gaps to the Project/Finance Director/Lead and Portfolio Director and home office support teams.
Manage Billing, Revenue Recognition, and Profit and Loss figures for assigned project portfolio – 35%:
Accurately recognize project revenue on a monthly basis.
Develop and submit timely invoices and financial reports to donors
Regularly reconcile open AR, unbilled revenue, deferred revenue, and cost accruals associated with each assigned project.
Support monthly close process with HQ Accounting and Field Finance teams.
Support project leadership in the management of budgeted profit and loss figures.
Build the capacity of projects to understand and actively monitor corporate budget targets.
Develop Business Intelligence Reporting – 15%:
Develop the skills and/or share knowledge in building reports and dashboards in the Costpoint Business Intelligence module or in Power BI.
Socialize the use of BI tools and reports for project financial management.
Contribute to other corporate level and cross-departmental knowledge sharing and capacity development initiatives – 5%:
Contribute to business development as requested (e.g., provide project historical documents and inputs for proposals, participate in handover and transition from business development to the project implementation team).
Participate in the mid-level staff group for knowledge exchange and professional development.
Specific requirements
Education and Experience:
Bachelor's and 6+ years' experience, Master's and 4+ years' experience, or Doctorate and 2+ years' experience.
Experience with complex financial planning and analysis required.
Experience working with international development project leadership, including Project Director and project Chief of Party (COP)
Experience with aspects of federal cost reimbursement practices, such as the Federal Acquisitions Regulations (FAR) and USAID regulations is required.
Preferred:
8+ years of progressively responsible experience in project financial management is preferred.
Prior work experience with non-USG donors also desirable.
Knowledge and Skills:
Knowledge and experience with USG and other international development funder financial reporting and compliance requirements.
Experience with developing and managing complex budgets, analyzing spending against budget, and internal and external financial reporting.
Strong software skills including extensive experience with databases, pivot tables, spreadsheets, word processing tools, SharePoint, and other Microsoft 365 applications is essential
Fluent written and spoken English is required; working knowledge of French is highly desirable.
Familiarity with ERP software, particularly Deltek Costpoint and Costpoint Business Intelligence is highly desirable.
Competencies:
Manage work with shifting priorities
Manage and coordinate a variety of activities simultaneously
Work in a team-oriented environment while driving for results
Positive attitude
Creative problem solving
Experience in successfully navigating a culturally diverse environment.
Very good interpersonal and communication skills, both written and verbal.
Ability to work remotely and integrate with the rest of the FP&A team, which is based in the US.
What do you need to apply?
MSH employs people of passion, we seek those individuals who dream of a better world. We look for professionals who combine experience, local knowledge, and an understanding of international best practices.
Physical Demands:
Ability to travel domestically and internationally as needed.
Able to perform basic office operations – keyboard use, pulling drawers, lifting papers <10 lbs, etc.
Application Closing Date
Not Specified.
Method of Application
Interested and qualified candidates should:
Click here to apply online
Note
MSH is an equal opportunity employer and will not discriminate against any employee or applicant for employment on the basis of race, color, sex, sexual orientation, gender or gender identity, religion, creed, citizenship, national origin, age, veteran status, or disability unrelated to job requirements.
MSH will take affirmative action to ensure that qualified applicants are employed and that employees are treated without regard to their race, age, color, religion, sex, sexual orientation, gender identity, national origin, veteran and disability status.