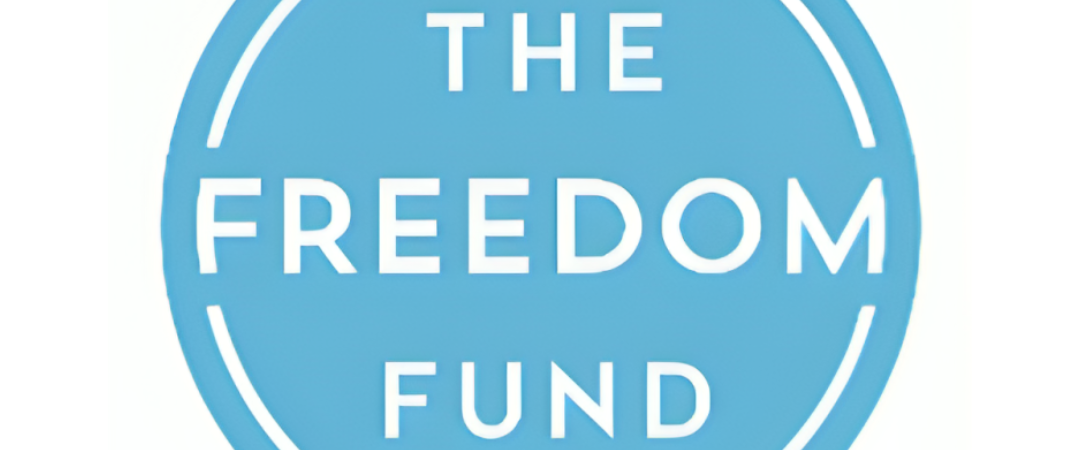 The Freedom Fund is a global fund with the sole aim of helping end modern slavery. We are a catalyst in the global effort to end modern slavery, working in the countries and sectors where it is most prevalent. We invest in and partner with organizations and communities on the frontlines of ending slavery and exploitation.
We are recruiting to fill the position below:
Job Title: Program Advisor, Nigeria
Location: Lagos
About the Program
The Freedom Fund, supported by the US Department of State, is currently implementing a pilot program in Nigeria and Liberia to identify effective intervention strategies to address exploitative child domestic work.
The program first supported a research study to gain a deeper understanding of the factors and systems that facilitate exploitative child domestic work in both countries.
Based on the findings of this research, local civil society organizations and the Freedom Fund have started designing interventions to reduce the prevalence of exploitative child domestic work.
The Freedom Fund will now provide grant funds to civil society organizations to pilot 12-month interventions and closely monitor their effectiveness to inform a longer-term strategy to address this issue.
Responsibilities
Working with a range of teams in the UK and US, including finance, HR, programs, fundraising, and communications, as well as a colleague in Liberia, the successful candidate will manage and implement the Freedom Fund's program in Nigeria. Responsibilities will include, but are not limited to:
Monitoring and Implementation Support:
Support implementation of the program, working closely with pilot partners, local government officials, and other key stakeholders.
Work closely with pilot partners to ensure they can meet donor compliance requirements and to complete financial and narrative reports.
Conduct regular office and program site visits of pilot partners.
Reporting and Data Management:
Review pilot partners' quarterly data and financial reports, giving feedback and supporting partners to improve the quality of their reporting.
Provide financial oversight of pilot partners' budgets.
Support the coordination of program-level research and evaluation projects among pilot partners.
Learning:
Coordinate and attend various meetings for a diverse range of stakeholders, including pilot partners, government stakeholders, and other service providers.
Assist in the development and facilitation of a learning community/ network of implementing organizations / partners, and their outreach.
Support the monitoring and learning work led by the program's research partner.
Other support to the Freedom Fund Team:
Provide logistical support for Freedom Fund representatives and other donors to visit the program.
Communicate progress, challenges, and lessons learned related to program deliverables with members of the Freedom Fund team on a regular basis.
Collaborate with other members of the Freedom Fund in other countries and headquarters, as needed.
Carry out other relevant assignments on behalf of the Freedom Fund, as requested.
Qualifications and Experience
The Freedom Fund seeks a dedicated, self-motivated Program Advisor, capable of working with limited supervision and of quickly establishing effective relationships with a wide range of stakeholders. The successful candidate will have experience in successful program implementation.
Essential:
10 years of experience working on children's rights, labor rights and/or community development in Nigeria.
Grant-making experience on behalf of international organizations to local civil society organizations.
Experience in monitoring and evaluation of grants and programs, including data collection, data management.
Knowledge and experience working on anti-human trafficking and modern slavery initiatives; experience in other key areas such child domestic work or child labour is an asset.
Experience in engaging with government stakeholders.
Strong understanding of the government system in Nigeria, especially child protection frameworks and responsible government agencies.
Experience working with national and international non-governmental organizations.
A strong understanding of safeguarding standards and practices.
No known conflicts of interest with other Freedom Fund partners or consultants.
(Any potential conflicts of interest are to be declared as part of the application so that they can be considered as part of the application review.)
Fluency in English, both written and spoken, including for technical and business applications.
Personal attributes:
Essential:
Dedicated, self-motivated, and capable of working with limited supervision.
Fluent in English.
High proficiency with Microsoft Office tools (especially Word and Excel); experience with grant management databases an asset.
Strong group facilitation skills and community organizing skills.
Detail-oriented with the ability to manage and track data across multiple grant recipients.
Strong problem-solving, analytical, and organizational skills.
Ability to manage multiple deadlines.
Ability to work closely with government, INGOs, and other local agencies.
A positive, team-centric attitude and willingness to support team members to meet short-term needs in a fast-paced environment.
Proven experience working effectively in a cross-cultural team.
Application Closing Date
11th September, 2023.
Method of Application
Interested and qualified candidates should send their Applications by email in PDF format to: jobs@freedomfund.org using 'Program Advisor, Nigeria' as the subject of the mail.