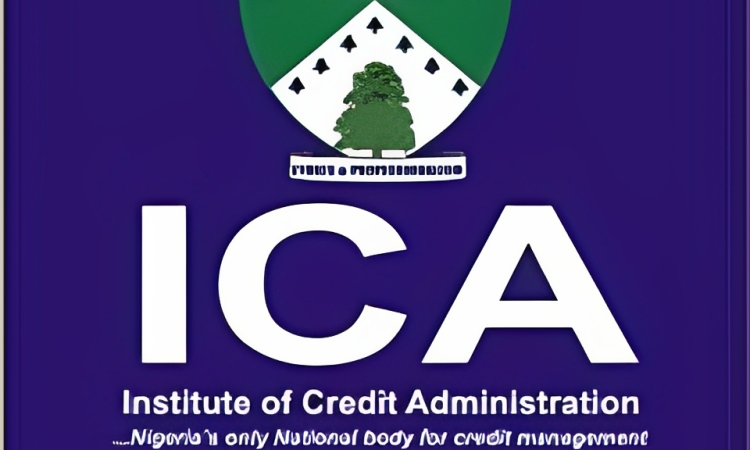 No economy grows without the use of credit and there is no example of any advanced society without the use of credit. Credit at whatever level of sector, if not properly managed could spell doom for an economy. As we are all aware, for the economy to grow to the point of providing desired jobs and wealth creation, there must be credit extension at all levels of industrial and commercial activities. But credit business extended or granted under a sloppy arrangement is an evil worse than an economy driven by a cash-and-carry regime. All over the world, businesses extend credit to each other, but successful management of these credits has been hampered, abused to a large extent following lack of standards, unethical conducts, insider's abuse resulting to sharp practices in the industry. Evidencing that there is a systematic absence of regulation and protection of relationships between debtors, creditors, and managers of credit. In other countries of the world where economy is driven by credit system, national institutes for credit are in place to regulate, set standards, moderate ethical conducts and build capacity of the people involved in managing, controlling and monitoring credits at all levels of commercial or business credit activities. The incidence that triggered the world economic and financial meltdown in years back stemmed largely from proper attention that was not paid to sound and disciplined credit management system, thus re-enforcing the need for every country to provide necessary safeguards and infrastructures to protect local credit market economy. In order to foster development of credit management in Nigeria and Africa, and to ensure that standards are set based on best practices in professional and ethical conducts, as well as provision of services geared towards enhancing skills and capacity building of those involved in credit functions, the Institute of Credit Administration (ICA) was established as a non-profit organization in 1992 and got its legal status as a body limited by guarantee under the law of Nigeria in year 2002. The institute's Bill for charter scaled through and was passed into Law at the Nigeria's Federal House of Representatives in 2009.
Job Type: Full Time
Qualification: BA/BSc/HND
Experience: 2 – 5 years
Location: Abuja , Lagos
Job Field: Sales / Marketing / Retail / Business Development
Salary Range: ₦100,000 – ₦150,000/month
Job Summary:
We are seeking a dynamic and driven Marketing Officer to join our institute's marketing team as a Membership Services Executive. As a Membership Services Executive for Membership Acquisition, your primary responsibility will be to implement strategic marketing initiatives to attract and retain members for our institution. Your creativity, analytical skills, and ability to connect with potential members will be vital in achieving our membership growth objectives. To generate top-class individuals and corporate organizations for membership of the National Institute of Credit Administration (NICA) in accordance with laid-down policies and procedures
Responsibilities:
Develop and execute marketing plans and strategies to increase membership acquisition for the institution.
Conduct market research to identify target audiences and understand their needs, preferences, and motivations.
Create compelling marketing campaigns and promotional materials tailored to different target segments to attract potential members.
Utilize various marketing channels to reach and engage potential members, including digital marketing, social media, email marketing, and traditional advertising.
Write persuasive content for marketing collateral, such as website, blogs, social media posts, and email campaigns, highlighting the benefits of membership and value proposition of the institution.
Regularly analyse marketing data and metrics to measure the effectiveness of campaigns, track member acquisition progress, and make data-driven recommendations for optimization.
Collaborate with cross-functional teams, including admissions, events, and communications, to align marketing efforts and ensure consistent messaging across all touchpoints.
Organize and participate in webinars, and other activities to engage with potential members and promote the benefits of membership.
Stay informed about industry trends, competitor activities, and emerging marketing strategies to identify new opportunities and implement best practices.
Qualifications:
Bachelor's degree in marketing, business administration, economics, or a related field.
Proven experience in marketing roles, preferably with a focus on membership acquisition or student recruitment in an educational or professional institute.
Strong knowledge of digital marketing channels, including social media, email marketing, and campaigns.
Excellent written and verbal communication skills, with the ability to craft compelling marketing messages and engage with potential members.
Proficiency in using marketing tools and software, marketing automation platforms, and analytics tools.
Solid understanding of market research methodologies and data analysis techniques to identify target audiences and assess campaign effectiveness.
Creative thinking and problem-solving skills, with the ability to adapt marketing strategies to effectively reach and attract potential members.
Strong organizational and project management skills, with the ability to prioritize tasks, meet deadlines, and work within a team.
Excellent interpersonal skills and ability to build relationships with prospective members and collaborate with internal stakeholders.
A proactive and results-oriented approach, with the ability to work independently and take initiative to drive membership growth.
Highly skillful in the use of computer and social media to drive the membership marketing of the Institute.
The expected remuneration for this role is N120,000.00 gross.
Note: The applicant should be available to resume immediately if successful and should reside within Lagos Island, Victoria Island, Oniru Estate, Ikoyi, Ajah, Badore, Ado Road, Ogombo Town, Lekki Phase 1 &2, and Abuja Environs.
Method of Application
Interested and qualified candidates should forward their CV to: registrar@icanigeria.net using the position as subject of email.