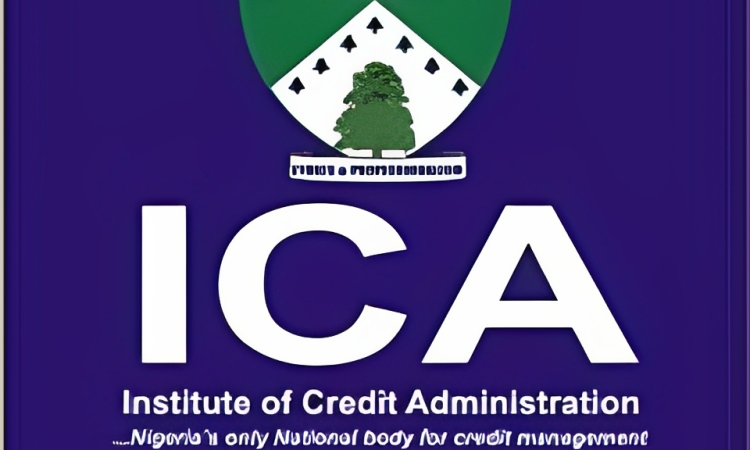 No economy grows without the use of credit and there is no example of any advanced society without the use of credit. Credit at whatever level of sector, if not properly managed could spell doom for an economy. As we are all aware, for the economy to grow to the point of providing desired jobs and wealth creation, there must be credit extension at all levels of industrial and commercial activities. But credit business extended or granted under a sloppy arrangement is an evil worse than an economy driven by a cash-and-carry regime. All over the world, businesses extend credit to each other, but successful management of these credits has been hampered, abused to a large extent following lack of standards, unethical conducts, insider's abuse resulting to sharp practices in the industry. Evidencing that there is a systematic absence of regulation and protection of relationships between debtors, creditors, and managers of credit. In other countries of the world where economy is driven by credit system, national institutes for credit are in place to regulate, set standards, moderate ethical conducts and build capacity of the people involved in managing, controlling and monitoring credits at all levels of commercial or business credit activities. The incidence that triggered the world economic and financial meltdown in years back stemmed largely from proper attention that was not paid to sound and disciplined credit management system, thus re-enforcing the need for every country to provide necessary safeguards and infrastructures to protect local credit market economy. In order to foster development of credit management in Nigeria and Africa, and to ensure that standards are set based on best practices in professional and ethical conducts, as well as provision of services geared towards enhancing skills and capacity building of those involved in credit functions, the Institute of Credit Administration (ICA) was established as a non-profit organization in 1992 and got its legal status as a body limited by guarantee under the law of Nigeria in year 2002. The institute's Bill for charter scaled through and was passed into Law at the Nigeria's Federal House of Representatives in 2009.
Job Type: Full Time
Qualification: MBA/MSc/MA
Experience: 3 – 20 years
Location: Abuja , Lagos
City: Ajah
Job Field: Education / Teaching
Job Purpose
To be responsible for design, development, and production of professional curriculum and specialist examination assessments in the study of credit management leading to the attainment of chartered status assessment, examination, and award.
Reporting to, and deputizing for the Registrar/Chief Executive Officer, the post holder will be required to produce Programme Curriculum and Specialized Assessment necessary for the operationization of the newly developed institute's examination assessment for parts one, two, and three.
Other Responsibilities
Support with production, course information gathering and maintenance of accurate and industry relevant credit management learning curriculum information and to provide academic staff and students information when required.
Support with producing course documents in a variety of formats such as module handbooks and pages on the virtual learning environment, working closely with academic and non-academic staff where appropriate.
Support with the maintenance of all relevant documentation and communications on NICA student portal including regulatory, academic, and procedural information.
Work closely with the PSCFM's Academic Administrator to create student communications that prepare students for exams and assessments and make them aware of all support available.
Enter and update electronic student, programmes and assessment records using the student records system and placement management system.
Take responsibility for entering data into student systems in relation to attendance and examination assessment to ensure that student data is accurate and up to date.
Educational Requirements:
M.E.D educational management
Geographical location:
Applicants must reside within Ajah, Badore, Ado Road, Ogombo Town, Lekki, Lagos Island, and Victoria Island. Must be willing to resume immediately.
Method of Application
Interested and qualified candidates should forward their CV to: registrar@icanigeria.net using the position as subject of email.