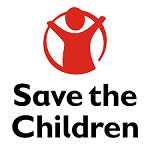 Save the Children invests in childhood – every day, in times of crisis and for our future. In the United States and around the world, we give children a healthy start, the opportunity to learn and protection from harm. By transforming children's lives now, we change the course of their future and ours. Please give monthly and support our mission. Save the Children is working to strengthen health systems and support maternal and child health in four northern states. Much work needs to be done for Nigeria to deliver its promises on Millennium Development Goals 4 and 5 (which aim to reduce child mortality and improve maternal health) before 2015. Facts About Nigeria More than 173 Million people live there The average girl stays in school only until she's 9 123 out of 1000 children die before their 5th birthday A parent earns an average of just $4 a day Our Work Save the Children has been working in Nigeria since 2001. We're helping to improve health systems in northern Nigeria to delivery maternal, newborn, and child health services, including the revival of routine immunization.
Job Type: Full Time
Qualification: BA/BSc/HND
Experience: 2 years
Location: Abuja
Job Field: Procurement / Store-keeping / Supply Chain
KEY AREAS OF ACCOUNTABILITY:
Procurement and Supply:
Support the Procurement Officer to execute procurement actions in line with SCI protocols and procedures, being responsible for getting quotes, filling all relevant document (PR, quotes, CBA, PO etc.).
Assist staff on creating clear and understandable procurement documentation e.g. PR
Communicate with suppliers in order to get quotes, specifications and quality information as assigned by Procurement Officer
Provide regular updates to programme and supply chain teams on progress
Support supplier evaluation and Procurement Committees as required
Ensure that items procured match programmatic requests, and are of good quality, reliable and value for money.
Receive invoices from suppliers, checking if they are correct and complete, and forward payment requests together with all necessary supporting documentation to Procurement Officer monitoring the process to ensure payment is made on time to the suppliers.
Respond flexibly to changing program needs, reprioritizing tasks in a logical, sensible way and in coordination/consultation with the Procurement Office.
Assist the Procurement Officer on regular updating of the Procurement Tracker, supplier's database and other Procurement reports if required, in collaboration with co-workers.
Communicate and exchange information effectively with colleagues and other team especially for supplier has changed contacts, product detail specifications, payment terms & conditions, delivery due date and payments.
Assist the Procurement Officer with the evaluation, modification, renewal and establishment of Framework Agreements (FWA).
Support the Procurement Officer to prepare the status/management information reports.
Work closely with other procurement/supply chain team members and give necessary support when needed.
Ensure that at all times Save the Children procurement policy and procedures are implemented and adhered to and are within compliance to donor regulations.
Responsible for ensuring Supplier Enablement activities are carried out so that as many suppliers as possible transact with SCI through the Ariba Network.
Provide ProSave support and Procurement advice for requestors.
Other duties assigned by the Supervisor (Procurement Officer) as and when required.
Additional Job Responsibilities:
The duties and responsibilities as set out above are not exhaustive and the role holder may be required to carry out additional duties within reasonableness of their level of skills and experience.
SKILLS AND BEHAVIOURS (our Values in Practice)
Accountability:
Accuracy and timeliness in all areas of responsibility.
High level of accuracy in work, and ability to analyse complex sets of relationships and situations.
Holds self and others accountable
Ambition:
Creating best-in-class function.
Future-orientated, thinks pro-actively
Collaboration:
Working effectively with stakeholders to achieve common goals.
Excellent communication and interpersonal skills.
Builds and maintains effective relationships, with their team, colleagues, members and external partners approachable, good listener, easy to talk to
Creativity:
Designing more effective admin systems.
Willing to take disciplined risks
Integrity:
Honest, encourages openness and transparency, demonstrates highest levels of integrity.
SKILLS & EXPERIENCE
Administrative & General Skills
Level of Education – Bachelor's degree in Supply Chain, Logistics or Business Administration or Economics.
Professional certification in Procurement an added advantage.
Communication & Interpersonal Skill Level – Excellent.
Language Requirements – English – Excellent.
Level of IT literacy Required – (Word, Excel, PowerPoint, Email system, Internet browsing) excellent.
Experience Expectations:
Minimum of 2 years of prior work experience in a similar role in an NGO or private commercial sector.
Practical experience in use of a reputable Procurement Management Software or ERP system.
Experience of solving complex issues through analysis, definition of a clear way forward and ensuring buy-in.
Great interpersonal and communication skills including negotiation and relationship building.
High level of integrity/confidentiality and ability to work as part of a professional team.
Highly developed cultural awareness and ability to work well in an international environment with people from diverse backgrounds and cultures.
High level of computer literacy. Especially excellent MS Excel/Word skills.
Good oral and written communication skills; Fluency in spoken and written English.
Commitment to Save the Children's values
Method of Application