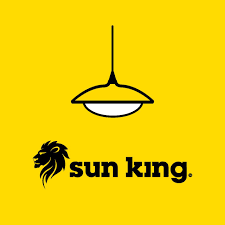 Greenlight Planet is a multinational, for-profit business that designs, distributes, and finances solar-powered home energy products, with an underserved population in mind: the 1.3 billion global consumers for whom the old-fashioned electrical grid is either unavailable or too expensive.

Over a decade in business, the company is now a leading global brand in emerging markets across Asia and Sub-Saharan Africa. Greenlight's Sun King™ products provide modern light and energy to 26 million people in more than 40 countries and have sold over 10.5 million products worldwide.
We are recruiting to fill the position below:
Job Title: Operations Manager
Location: Lagos
About the Team
This team is led by COO and works at the intersection of business, technology, and to ideate, develop, pilot, and launch new life-changing solar products across Sub-Saharan Africa and Asia.
This role is an exciting career opportunity for a value-driven innovator with a combination of technical and organizational skills who is passionate about working with off-grid consumers and delivering the next generation of Sun King products.
The products and services you will build will have a transformative impact for millions of households.
The Sun King Operations team makes sure Sun King products are produced, shipped, imported, and distributed to consumers around the world and ensures that warranty products are promptly attended to, and end of life products are responsibly disposed of.
The Operations team is comprised of innovative, solutions oriented people that work closely with Sun King's global and regional Research and Procurement, Sales, Finance, and Marketing teams to make sure hundreds of thousands of Sun King products reach last-mile consumers each month.
About the Role
The ideal candidate will ensure fulfilment of SunKing's objectives related to robust control over end-to-end supply chain activities, by ensuring operational efficiencies, and building/improving operational excellence processes to advance the aspirations set by company's Executive Management.
Coordinate with functional heads of Finance, Sales, Marketing, programs and other sub departments in operations to ensure optimal supply chain operations.
He will be instrumental in developing and sustaining the supply chain operations in the to support the business aspirations and growth.
Responsibilities
What you would be expected to do:
Fulfillment & Distribution: Manage the ordering management and inventory distribution team through their activities, design and develop appropriate processes and procedures to optimize inventory levels, inventory accuracy and controls across the network of warehouses and retail points whilst ensuring effective and seamless transfer of stock from the central warehouse to the network of regional warehouses and retail stores.
Import & Export: Spearhead and Manage the import & Export team on all clearing and importation of company inventory by collaborating with other inter-market supply countries for on time shipment and planning.
Planning & Procurement: Spearhead and manage the team to own all local shipment forecasts and liaise regularly with regional team and ensuring forecast accuracy level as set by managements and operational procurement activities to ensure value for money as it relates to the business.
Quality Control & Aftersales: In collaboration with the management team, design and develop the aftersales strategy and team to support the business.
Reporting: Maintain all KPIs as set by management and produce detailed reports for the Management team on the performance of operations.
Collaboration: Be an organizer and go between Finance, Admin, Sales and other functions in the business.
Requirements
You might be a strong candidate if you:
A minimum of 8 years working in a similar role within a large scale FMCG Manufacturing Plant.
Expertise in supply chain operations, procedures and best practice.
Strong Management and Organizational skills.
Excellent knowledge of ERP Management Software, especially. – SAP, Angaza, Looker.
An analytical mind with strong attention to detail.
First class communications skills.
Highly energetic and physically fit.
Must be reliable and be of good character.
What We Offer
An opportunity to grow as a professional in a dynamic, fast growing, high impact industry;
The chance to work in an open minded, collaborative culture surrounded by enthusiastic Greenlighters who are driven by the challenge of continuously innovating and growing a smart, sustainable business with profound impact on the world;
A truly multicultural experience: you will have the chance to work with and learn from people from different geographies, nationalities, and backgrounds.
Structured, tailored learning and development programs that help you become a better leader, manager, and professional through the Greenlight Academy.
Application Closing Date
Not Specified.
How to Apply
Interested and qualified candidates should:
Click here to apply online