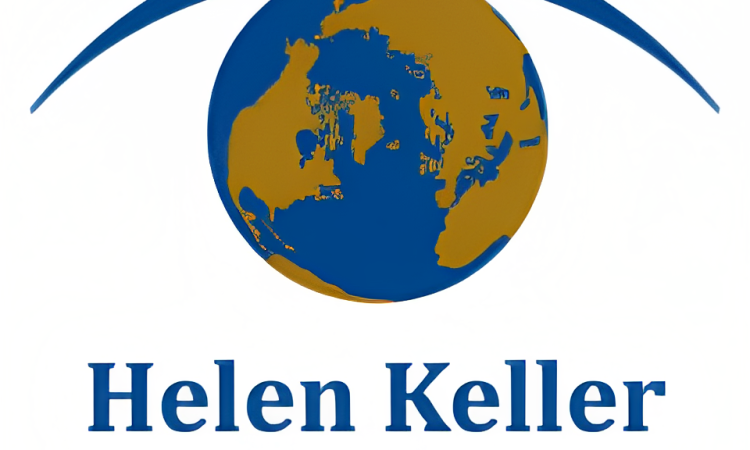 Helen Keller International is a global health organization dedicated to eliminating preventable vision loss, malnutrition, and diseases of poverty. Cofounded by Helen Keller – and guided by her fierce optimism and belief in human potential – the organization delivers life-changing health solutions to vulnerable families where the need is great but access to care is limited. In the US, Africa, and Asia, Helen Keller's proven, science-based programs empower people to create opportunities in their own lives and build lasting change.
Helen Keller works closely will the Government of Adamawa State to implement a nutrition-sensitive agriculture project that integrates homestead food production with social behavior change communication to promote Essential Nutrition Actions (ENA) and Essential Hygiene Actions (EHA). This project, which includes active case identification management and treatment of acute malnutrition, aims to improve food and nutrition security.
We are recruiting to fill the position below:

Job Title: Nutrition Program Officer

Location: Maiduguri, Adamawa
Employment Type: Full-time
Job Responsibilities
The Nutrition Officer will oversee the daily implementation of both nutrition-sensitive and specific interventions that contribute to the prevention, detection, and management of malnutrition in 21 LGAs of Adamawa State.
Activities will include the promotion / supporting adoption of recommended Maternal, Infant and Young Child Nutrition (MIYCN) practices and Homestead Food Production (HFP), monitoring and supervision of community-level nutrition screening including the rollout of Mother Led Middle Upper Arm Circumference (MUAC) approach, multiple micronutrient supplementation for pregnant women as well participation in planned nutrition surveys and assessments.
The Nutrition Officer will also support capacity building for health workers, Nutrition Focal Persons, and food systems actors to enhance the production and consumption of safe, diverse and nutritious foods.
Technical Capacity:
ADVERTISEMENT
Responsible to develop detail implementation plan and track activity progress in collaboration with M&E associate.
Responsible for monitoring and supervision of the day-to-day implementation of nutrition and related activities and ensuring it is in accordance with the agreed work plan
Support capacity-building activities for field-level nutrition staff including on-the-job training and supportive supervision.
Work closely and collaboratively with internal and external stakeholders to ensure the achievement of concrete and sustainable results.
Supervise activities aimed at promoting appropriate Maternal, Infant, and Young Child Nutrition (MIYCN) Practices and Homestead Food Production (HFP) to improve household dietary diversity and multiple micronutrient supplementation of pregnant women.
Regularly monitor and ensure that the nutrition team in the field has the necessary tools (i.e., data collection tools, job aids, IEC materials, etc.) and supplies required for quality implementation of planned nutrition activities.
Participate in nutrition assessments and surveys planned in the catchment area.
Participate in periodic program monitoring and evaluation activities including baselines, end lines, midterm reviews, lesson learning exercises, and compilation of success stories.
Ensure timely submission of quality weekly and monthly nutrition activity reports.
Draft monthly financial forecast and quarterly financial need forecast in line with the detailed project activity plan/Monthly activity plans and send it to Program Manager
Ensure sound monitoring and joint supervision of program activities in close collaboration with other programs.
Participate in the Nutrition Technical Working Group (TWG) meetings.
Support the state to plan for special events like World Breast Feeding (WBF) week, Maternal, Newborn and Child Health (MNCH) Week etc.
Perform any other duty as assigned by the state team or nutrition program coordinator
Qualifications Required
Minimum of a Bachelor's Degree in Nutrition, Food Security, Agriculture or other related fields, a relevant master's Degree is a plus.
Minimum of (3) years experience in nutrition and/or food security and livelihood programming or related sectors.
Competencies Required:
Able to work with minimal supervision and able to meet up set deadlines
Ability to use the Internet and computer software such as Microsoft Office, Outlook etc
Must possess good interpersonal skills and be a good team player
Demonstrate excellent personal integrity and confidentiality
Ability to speak the local language is highly desirable and an added advantage.
Willing to travel to remote areas.
Application Closing Date
12th July, 2023.
Method of Application
Interested and qualified candidates should send their CV along with a cover letter in one document to: nigeria.recruitment@hki.org using the job title as the subject of the mail.