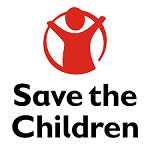 Save the Children is the leading independent organization for children in need, with programs in over 120 countries. We save children's lives. We fight for their rights. We help them fulfil their potential. Save the Children is working in Nigeria because one in five children in Nigeria dies before their fifth birthday. About 40% of children miss out on school and have to work to survive while nearly 2 million children have lost one or both parents to an AIDS-related disease.
We are recruiting to fill the position below:
Job Title: Roving Rapid Response Manager
Job Identification: 2152
Location: Abuja, Nigeria (with ability to deploy within 72 hours to any newly arising needs in any SC's implementing and accessible areas)
Job Schedule: Full time
Job Category: Programme Operations
Team/Programme: Programme Operations
Grade: 3
Contract Length: 12 months with possible extension
Post Type: National
Child Safeguarding
Level 3: the post holder will have contact with children and/or young people either frequently (e.g. once a week or more) or intensively (e.g. four days in one month or more or overnight) because they work country programs; or are visiting country programs; or because they are responsible for implementing the police checking/vetting process staff.
Role Purpose
Save the Children Nigeria has established Roving Rapid Response Team. The team will be based in Abuja, with the ability to mobilize and respond within 72 hours to any newly arising needs in any SC's implementing and accessible areas.
The Roving Rapid Response Team will be trained in conducting rapid needs assessment and timely managing the start-up of the responses while supporting new proposals development and further on appropriate handover to the FO's teams.
The Roving Rapid Response Manager will generally be deployed to support the teams to manage Category 2, 3 and 4 responses, and to provide response oversight and strategic direction to the country program in collaboration with the Director of Programme Operations.
Roving Rapid Response Manager is responsible for identifying needs and resources and elaborating programmatic, operational, strategic, and leadership recommendations for the emergency response in line with Save the Children national and global priorities.
The post holder will play a leading role in the effective scale-up and management of Save the Children emergency programs to increase impact and enable positive change for children.
In addition, the Roving Rapid Response Manager is expected to fill in the staff capacity gaps which might occur within SCI Nigeria at the Programme or Field Offices Management level.
The post holder will be responsible to organize and facilitate SCI Member update calls on the Cat 2 response. Moreover, the post holder will be responsible for liaising with relevant team members and providing in-writing biweekly updates of the Cat 2 response to the Director of Programme Operations.
The Roving Rapid Response Manager will be responsible for liaising with relevant team members and providing in-writing biweekly updates of the Cat 2 responses to the Country Director and Director of Programme Operations.
The role holder will act as a CO KPI improvement focal point and coordinate with the DDPO and DDHPO and will ensure that program delivery is on time, on budget, and with quality and compliance.
The post holder will play a leading role in the effective scale-up and management of Save the Children emergency programs to increase impact and enable positive change for children.
Scope of Role
Reports to: DCD/Director of Programme Operations
Role Dimensions: (e.g. complexity, relationships, communication with stakeholders)
Key Areas of Accountability
Provide oversight leadership for the Roving Rapid Response Team in capacity strengthening, development, conducting needs assessment, and providing in-person leadership for active delivery in designated project locations.
Ensuring strict compliance of program activities with Save the Children national and global policies and procedures and relevant project regulations and agreements, SOPs, and SCI guidelines and code of conduct.
Delivery of high-level in-country deployment support and coordination for overall delivery of roving team
Proving effective strategic planning for the response to ensure a timely emergency response in all of its phases of delivery
Support the DDPO Humanitarian and Field Managers to manage multiple grants (across thematic sectors), ensuring strict compliance of program activities with Save the Children national and global policies and procedures and with relevant donor regulations and agreements.
Lead on the development of and monitoring of action plans to ensure effective emergency response and in flagging needed steps towards a smooth transition to an eventual recovery/phase-out status.
In coordination with the Director of Programme Operations, the Rapid Response SeniorManager will engage with relevant (E)SMT level members from both the Response and CO teams to ensure the preparation of timely program delivery and submitting the donor reports on project activities in compliance with internal requirements and any relevant external donor requirements.
Ensuring the project delivers on time and monitoring plans and systems for identifying and tracking the indicators and developing processes/procedures and forms to support monitoring and inform learning are established and implemented.
Ensure optimal safety and security management procedures and practices for the emergency response program and continually monitor the safety and security situations, adapting staff safety and security procedures accordingly in collaboration and cooperation with the Country Security Manager.
Emergency Preparedness:
Contribute to the review of contingency planning:
Follow up with field teams to ensure contingency plan actions are undertaken, including:
Working with DPO and logistics to ensure contingency supplies are in place
Work with Field Teams to identify personnel for emergency response deployments
Provide surge support for direct implementation in the event of an emergency.
Systems strengthening:
Ensure that systems and procedures are adopted and implemented that satisfy Save the Children and donor compliance requirements
Work with other department leads on the roll-out of policies and systems at the field level, ensuring 'join-up' and synergy with Head Office processes
Address any gaps in support service capacity or systems, as identified at the field level, with relevant department leads.
Staff Management, Mentorship, and Development – Humanitarian:
Ensure that staff under his/her supervision understand and can perform their role in humanitarian response.
Mentor staff under her/her supervision on the humanitarian response to enhance their capacity.
Manage her/his team; define expectations, provide leadership and technical support as needed, and evaluate direct reports regularly.
Manage the performance of staff under her/his supervision in the Humanitarian work area through:

Effective use of the Performance Management System including the establishment of clear, measurable objectives, ongoing feedback, periodic reviews, and fair and unbiased evaluations.
Coaching, mentoring, and other developmental opportunities.
Recognition and rewards for outstanding performance.
Representation & Advocacy & Organisational Learning:
Organise and cofacilitate the SCI Member update call for Cat 2 and Cat 4 response
Represent Save the Children's emergency response on a national, regional, and international level to donors, the media, and members of the humanitarian community.
Help shape broader sector strategies through the influence of and leadership within inter-agency coordination forums, ensuring the specific needs of children are being addressed
Regularly undertake high-level representation and advocacy with Government partners and officials as well as donor representatives. Establish systems for communication with local Government partners, relevant line departments, and community representations in the project area(s).
Lead on organizational level operational practice, innovation, and learning in consultation with the Humanitarian team.
Ensure SCI response review framework is implemented, and lessons learned / recommendations followed up
General:
Comply with Save the Children policies and practices concerning child safeguarding, code of conduct, health and safety, equal opportunities, and other relevant policies and procedures.
Competencies for this Role
High-level Delivery:
Demonstrates leadership in practical programming, escalation of issues, providing program operations support in an emergency context, and delivering until handover is complete
Problem Solving and Decision-Making:
ADVERTISEMENT
Takes effective, considered, and timely decisions by gathering and evaluating relevant information from within or outside the organization.
Leadership and Oversight:
In charge of key roving staff, their effectiveness, and management, as well as their overall delivery to the assigned field office in the country
Behaviors (Values in Practice)
Accountability:
Holds self-accountable for making decisions, managing resources efficiently, achieving and role modeling Save the Children values
Holds the team and partners accountable to deliver on their responsibilities – giving them the freedom to deliver in the best way they see fit, providing the necessary development to improve performance and applying appropriate consequences when results are not achieved.
Ambition:
Sets ambitious and challenging goals for themselves and their team, takes responsibility for their own personal development and encourages their team to do the same
Widely shares their personal vision for Save the Children, engages and motivates others
Future-orientated thinks strategically and on a global scale.
Collaboration:
Builds and maintains effective relationships, with their team, colleagues, Members, and external partners, and supporters
Values diversity sees it as a source of competitive strength
Approachable, good listener, and easy to talk to.
Creativity:
Develops and encourages new and innovative solutions
Willing to take disciplined risks.
Integrity:
Honest, encourages openness and transparency; demonstrates highest levels of integrity
Qualifications and Experience
Essential:
Degree or equivalent field experience
Extensive experience working within a senior management role and within a complex country program in an emergency response or fragile state setting.
Previous experience of managing programme teams in large-scale
Senior management experience of leading a diverse multi-sector team.
Field management experience is needed, and the ability to work in remote locations and still effectively deliver
Multi-site security management in insecure environments
Experience in international-level representation with key stakeholders and coordination with other
Proven ability to influence change at an operational and strategic level
Politically and culturally sensitive with qualitiesof patience, tact, and diplomacy
A high level of written and spoken English
The capacity and willingness to be highly flexible and accommodating in difficult and sometimes insecure working circumstances.
Commitment to the aims and principles of SC. In particular, a good understanding of the SC mandate and child focus and an ability to ensure this continues to underpin our support.
Equal Opportunities:
The role holder is required to carry out the duties in accordance with the SCI Equal Opportunities and Diversity policies and procedures.
Child Safeguarding:
We need to keep children safe so our selection process, which includes rigorous background checks, reflects our commitment to the protection of children from abuse.
Safeguarding our Staff:
The post holder is required to carry out the duties in accordance with the SCI anti-harassment policy
Health and Safety:
The role holder is required to carry out the duties in accordance with SCI Health and Safety policies and procedures.
Application Closing Date
19th July, 2023 – 10:02 AM
How to Apply
Interested and qualified candidates should: