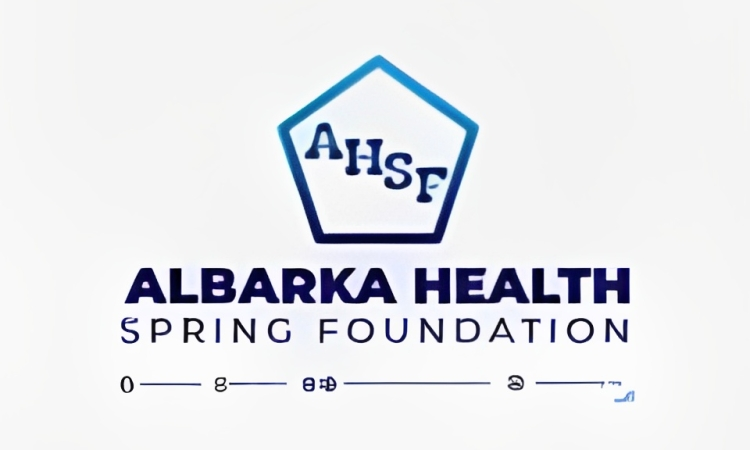 Albarka Health Spring Foundation (AHSF) is a non-governmental organization dully registered with Nigerian government through Corporate Affairs Commission (CAC/IT NO: 91613). Existing since October 2016, AHSF focuses on improving the quality of life of vulnerable population across communities in North East Nigeria. AHSF operates both in emergency and developmental context and have its program principally rooted in identifying gaps that affects population or increases vulnerability of population and bridging those gaps through resource base planning and implementation. Our Mission is to Improve the quality of lives of Children, Women, the Elderly and other Marginalized Vulnerable groups through Human Development and Interventions to Strengthen Communities.
We are recruiting to fill the position below:
Job Title: Nurse
Location: Bama & Gwoza – Borno
Slot: 8 Openings (4 per location)
Employment Type: Contract6 Months.
Expected Start Date: As soon as possible
Job Summary
Participate in planning and undertaking health surveys, rapid assessments, as well as in the monitoring and evaluation of the health program activities.
Responsible for providing inputs and data for monthly health activities' reports in timely manner.
Provide critical healthcare to people who are in emergency situations.
Responding to catastrophic events such as natural disasters disease outbreak, the will nurses apply all expertise in providing wholistic care under the most challenging conditions.
Responsibilities
Provide health education disinfection and precautions.
Train-the-Trainer model to promote empowerment & sustainability.
Carry out health education activities and disseminate information to the public to prevent panic.
Patient Care:
Ensure and conduct the medical consultations with full history taking, clinical examination and provide a diagnosis and prescribe treatment accordingly following the protocols and universal precautions
Explain clearly the diagnosis and treatment to the patient and make sure that the patients comply with the treatment
Request for a 2nd evaluation of the patient when needed
Provide individual health promotion during consultations
Delegate the treatment cares (distribution of drugs, injections, dressings…) to Nurse assistant
Manage and report any suspected communicable disease case according to AHSF protocols and national Disease Surveillance guidelines.
Execute any action requested by the HC, DHM or Medical Supervisor as part of the outbreak response plan
Actively participate in the good cohesion and coordination of the team.
Record on a readable manner the health status and medical prescription
Participate in the follow-up of the waste management according to the waste management procedures
Collaborate with other departments as needed to ensure smooth implementation and integration of services.
Participate in any other activities such as vaccination, survey…according to the needs and as directed.
Maintain the working environment in a clean and presentable state.
Management and Efficient Referral System:
Manage the emergency and electives referral cases according to the referral protocol by facilitating the logistics including transportation means, appointment with specialists, laboratory tests etc. in collaboration with OPT supervisor
Follow up the referred cases, and check the outcome
Ensuring appropriate follow-up care has been given and taking appropriate action if further care is needed
Identify and refer patients who need mental health consultation
Medical Data Collection & Reporting:
Record accurately and on a readable manner, the clinical case management on the patient health card (history taking, physical examination, treatment, investigation, etc.), and patient registration book
Ensure an accurate daily use and tracking of epidemiological data
Participate actively in the early warning system and the outbreak response plan
Collect general information about the people living conditions
Participate to the assessment of health needs
Participate to the weekly medical statistic report in collaboration with OPT supervisor and the deputy program manager.
Report to the supervisor any problem especially the gap/loss/robbery/damage of medical equipment or medicines or any patient and organizational issue.
Inform the direct supervisor of the various needs.
Internal & External Representation:
Participate in any training in order to improve the quality and efficiency of nursing cares and duties
Participate actively in meetings when required.
The tasks and responsibilities defined in this job description are non-exhaustive and can evolve depending on the project's needs.
Priorities of the Department:
Assessment on beneficiaries at risk and diagnosed individuals with communicable and non-communicable diseases or other diseases of public health relevant and treat him.
Provide frequent feedback on health-illness patterns observed in the field that require further assessment.
Report to line manager periodically regarding context changes that affect the modality of intervention.
Mandatory Requirements
Educational Degree:
ADVERTISEMENT
Recognized Nurse Degree (at least certificate level) with national legislation and valid License number.
Work experience:
At least 2 years of experience in Nursing, or in OPD services. Work experience with other NGO's would be an asset.
Language Skills:
Fluent in English and Hausa and good knowledge in Kanuri is an asset
Knowledge Skills:
Good knowledge of Communicable and Noncommunicable diseases
Good knowledge of Public Health
Good knowledge of Medical Ethics
Assets:
Interests: Working in humanitarian relief and interest in social issues
Understanding of the political situation in the area
Transversals Skills:
Excellent communication, conflict solving and diplomacy skills to manage relationship in potentially tense situations
Team Spirit
Be available for any emergency
Ability to adapt or change priorities according to the changing situation.
Ability to make decisions and to exercise authority when required
Ability to analyse and suggest improvements of the activities
Well organized and hard worker
Able to manage stress and pressure
Able to check validity of information, logical thinking
Neutrality
Application Closing Date
8th July, 2023.
How to Apply
Interested and qualified candidates should:
Click here to apply online
Note
Women are strongly encouraged to Apply
AHSF is an Equal Opportunity Employer AHSF considers all applicants on the basis of merit without regard to race, sex, color, national origin, religion, sexual orientation, age, marital status, veteran status or disability.
The AHSF and AHSF workers must adhere to the values and principles outlined in AHSF – Standards for Professional Conduct. These are Transparency, Accountability, Partnership, Integrity, Team work (TAPIT). In accordance with these values, the AHSF operates and enforces policies on Beneficiary Protection from Exploitation and Abuse, Child Safeguarding, Anti Workplace Harassment, Fiscal Integrity, and Anti-Retaliation.
Inclusivity Statement:
Albarka Health Spring Foundation is an equal opportunity programme that welcomes applications from qualified professionals. We are committed to achieving diversity in terms of gender, care protected characteristics.
As part of their adherence to the values of AHSFV, all AHSF Intern and Volunteers commit themselves to combat any form of discrimination, and to promoting respect for human rights and individual dignity, without distinction of a person's race, sex, gender identity, religion, nationality, ethnic origin, sexual orientation, disability, pregnancy, age, language, social origin or other state.
Prevention of Sexual Exploitation and Abuse:
Actively promote PSEA (Prevention of Sexual Exploitation and Abuse) standards within Albarka Health Spring Foundation (AHSF) and amongst beneficiaries served by Albarka Health Spring Foundation (AHSF).
Any other duties that may be assigned from time by supervisors.