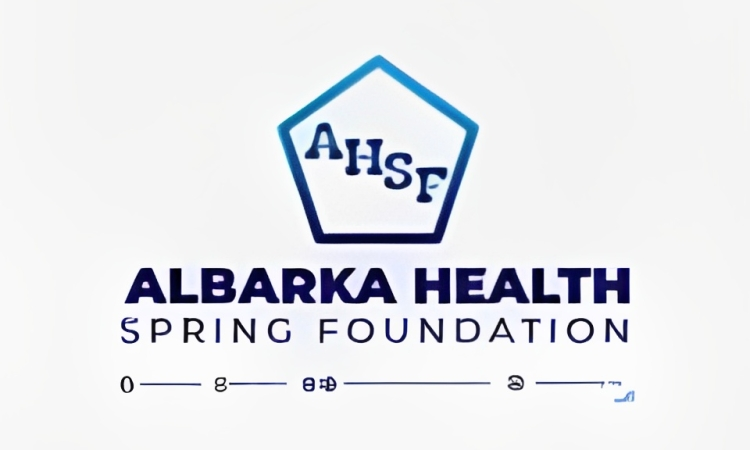 Albarka Health Spring Foundation (AHSF) is a non-governmental organization dully registered with Nigerian government through Corporate Affairs Commission (CAC/IT NO: 91613). Existing since October 2016, AHSF focuses on improving the quality of life of vulnerable population across communities in North East Nigeria. AHSF operates both in emergency and developmental context and have its program principally rooted in identifying gaps that affects population or increases vulnerability of population and bridging those gaps through resource base planning and implementation. Our Mission is to Improve the quality of lives of Children, Women, the Elderly and other Marginalized Vulnerable groups through Human Development and Interventions to Strengthen Communities.
We are recruiting to fill the position below:
Job Title: MEAL Officer
Locations: Gwoza & Bama – Borno
Employment Type: Contract
Contract Duration: 6 Months.
Expected Start Date: As soon as possible
General Position Summary
The Monitoring, Evaluation and Learning Officer is a key member of the Program Performance and Quality (PAQ) Unit and will be responsible for managing and coordinating all MEL and program quality performance processes for AHSF Humanitarian programs.
S/he will work across all Northeast programs to support data collection, management, and analysis.
Essential Job Responsibilities
Technical Leadership:
Provide leadership, training and mentoring in the development of M&E Plans, M&E tools, survey design, methodology, data analysis, and other skills required for assessing the impact of programs.
Lead and/or collaborate with external evaluators on the design and rollout of the program assessments, baseline and evaluations, while setting up effective systems for learning.
Ensures programs use the necessary M&E systems and tools, to inform and improve each individual program, as well as feed into the broader National-level M&E system and Country strategy.
Take the lead in aligning, collecting and reporting on relevant indicators to the organizational-wide M&E systems, and other external systems as relevant.
Support teams in collecting sex and age-disaggregated data and using gender-sensitive data collection methods in order to understand and respond to program results with diverse participants.
Participates in the facilitation of country and sector-level strategic planning sessions, assisting program managers and senior management in the development of their annual plans.
Identify research opportunities and partnerships that respond to priority topics and questions, and which connect to AHSF field emergency response programming and national and regional strategic plans.
Lead on both internal and external Data Quality Assessment (DQA) Third party.
Information Management:
Works with the program and M&E teams to adopt a holistic country-level M&E system (including Tola Data) that harnesses open-source software and flexible cloud solutions to more accurately collect, monitor and verify program activities and ensure they are aligned with the country strategic and annual plan.
Provides guidance, recommendations, and leadership to ensure that the M&E systems meet the needs of Programs Managers and Country Leadership and help address shortfalls in M&E and data management that affect program implementation.
Contributes to program design to ensure adherence to AHSF' M&E best practices, including the use of standardized indicators, form templates, and documentation methodologies.
Maintain a comprehensive schedule of private and institutional funding reports for programs and review project/program reports to ensure that reports contain accurate, clear, and high-quality data and are presented in the proper format.
Develop program and operational reporting templates that facilitate the acquisition, aggregation, and flow of information in programs.
Capacity Building and Mentoring:
Develops and oversees the implementation of the M&E staff and partner capacity-building strategy that promotes a culture of learning through systematic analysis and reflection of program data.
Build the capacity of all relevant team members to develop and maintain an excellent M&E system, including regular reflection and analysis of program monitoring data.
Work closely with Program Managers, Human Resources, and Finance to ensure that M&E skills are incorporated into all program position descriptions and positions are budgeted for.
Contributes to the knowledge management repository with best practices in M&E and ensures that it is accessible to all staff and partners.
Create and sustain a work environment of mutual respect where team members strive to achieve excellence.
Internal and External Coordination:
Active contributor and collaborator with sector clusters (majorly on joint assessments in Borno State) and regional and National counterparts to promote the use of M&E best practices.
Strengthen linkages with other internal resources, including the LMS, Digital Library, and Connect, to enhance organizational learning where relevant to M&E.
Maintain close working relationships with M&E counterparts in other relevant international NGOs and local NGOs and associations in Nigeria.
Organizational Learning:
ADVERTISEMENT
As part of our commitment to organizational learning and in support of our understanding that learning organizations are more effective, efficient and relevant to the communities they serve, we expect all team members to commit 5% of their time to learning activities that benefit AHSF as well as themselves.
Accountability to Beneficiaries:
AHSF team members are expected to support all efforts toward accountability, specifically to our beneficiaries and to national / international standards guiding international relief and development work, while actively engaging beneficiary communities as equal partners in the design, monitoring and evaluation of our field projects.
Knowledge and Experience
BA/S Degree in Development Studies, Research Methods, Statistics, Economics, Social Sciences, Monitoring and Evaluation, Project Management or other relevant field required. Postgraduate degree preferred.
3-5 years of active M&E work experience in emergency and development programming required with the proven use of program technology.
Experience with theoretical and practical background in M&E and skilled in participatory qualitative and quantitative M&E methodologies and techniques.
Excellent quantitative skills and power user with Excel; Experience with Access, and statistical packages including Stata, R or SPSS and GIS tools like QGIS, ArcGIS or Google Earth Pro is preferred.
Experience with data management including the ability to structure and collate data sets for ease of analysis.
Demonstrated understanding of intermediate statistics and ability to summarize and make predictions from multiple data sets.
Experience working on UNAGENCIES programs preferred.
Previous experience living and working in challenging or insecure environments.
Fluency in spoken and written English is required.
Knowledge of local language, Hausa and other local dialects is preferred.
Application Closing Date
8th July, 2023.
How to Apply
Interested and qualified candidates should:
Click here to apply online
Important Information and Notice
Carefully observe the details as follow:
Contact details (name, position, email address and tel. no.) of 3 professional references must be provided, whereas 1 must be for the latest employer including that of the HR/Admin person. Please do not attach any written recommendations.
Only motivated applicants who are able to perform the stipulated duties and meet the required qualifications will be considered. CV's – only applications will not be considered. Please note: The position title and location must be written in the subject line of the e-mail; otherwise, it may not be considered
CVs will be reviewed on rolling bases
Due to the large numbers of expected applicants, only short-listed candidates will be contacted and invited for an interview.
AHSF considers all applicants based on merit without regard to race, sex, colour, religion, sexual orientation, age, marital status, or disability.
Brief Conditions:
AHSF reserves the right to transfer position as per need / project demand any time during the project.
Travelling from home to duty station will be staff own responsibility but facilitation could be provided as per situation;
AHSF reserves the right to close the application before deadline, if the required number of candidates is attained rolling basis review of applications.
Candidates will be responsible for his/her own travel, accommodation and feeding during the recruitment process;
Other Terms & Condition will be part of Job Contract;
Note
Women are strongly encouraged to Apply.
AHSF is an Equal Opportunity Employer AHSF considers all applicants on the basis of merit without regard to race, sex, color, national origin, religion, sexual orientation, age, marital status, veteran status or disability.
The AHSF and AHSF workers must adhere to the values and principles outlined in AHSF – Standards for Professional Conduct. These are Transparency, Accountability, Partnership, Integrity, Team work (TAPIT). In accordance with these values, the AHSF operates and enforces policies on Beneficiary Protection from Exploitation and Abuse, Child Safeguarding, Anti Workplace Harassment, Fiscal Integrity, and Anti-Retaliation.
Treat beneficiaries with dignity and apply AHSF Code of Ethics and Conduct, the UN Convention for the Elimination of Discrimination Against Women (CEDAW) and the UN Convention on the Rights of the Child (UNCRC) in the field, including sensitizing Field Staffs and vendors/agents on such principles
Inclusivity Statement:
Albarka Health Spring Foundationis an equal opportunity programme that welcomes applications from qualified professionals. We are committed to achieving diversity in terms of gender, care protected characteristics.
As part of their adherence to the values of AHSF, all AHSF Intern and Volunteers commit themselves to combat any form of discrimination, and to promoting respect for human rights and individual dignity, without distinction of a person's race, sex, gender identity, religion, nationality, ethnic origin, sexual orientation, disability, pregnancy, age, language, social origin or other state.