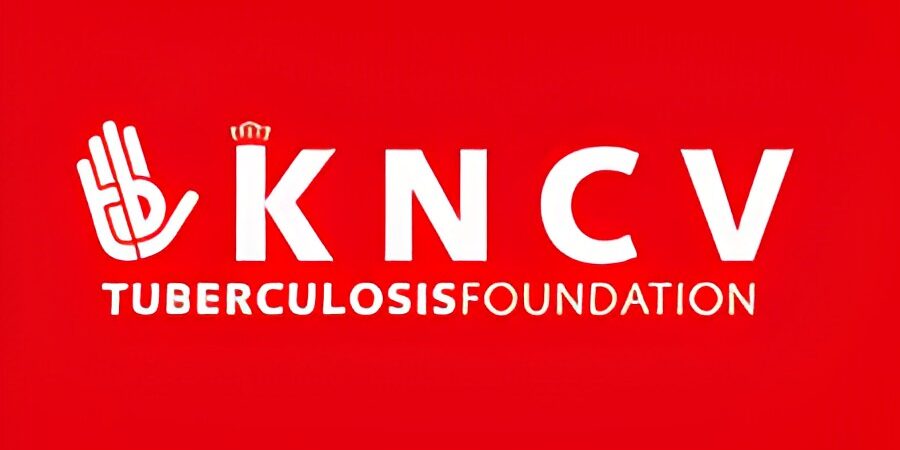 KNCV Nigeria
KNCV Nigeria is firmly equipped with technical and administrative capacity in strengthening TB, TB/HIV and COVID 19 Vaccination service delivery platforms, supporting health system strengthening and research in Nigeria. With 150 program staff in 14 state offices and over 2,000 ad hoc health care workers across 248 facilities, KNCN Nigeria has remained a major player in TB Program implementation in Nigeria. We employ a systems approach, using data-driven quality improvement methods to identify and address gaps in TB, TB/HIV diagnostic and management services. Our work focuses on collaborative planning, design, and implementation, engaging the private sector, strengthening service delivery platforms, and community structures and improving the quality of services available in Nigerian.
Since 2000, KNCV TB Foundation has implemented successive 5-year circles of USAID funded flagship TB projects (TBCTA, TB CAP, TB CARE 1, Challenge TB) and is presently implementing the USAID TB LON 1 & 2 project across 14 states (AkwaIbom, Cross Rivers, Rivers, Bauchi, Kano, Kaduna, Katsina, Benue, Plateau, Nasarawa, Taraba, Anambra, Delta, and Imo) in Nigeria. Working with TB Program and Partners, KNCV Nigeria has under the TB LON project piloted and scaled up key innovations in TB program in Nigeria; use of portable digital x -ray with AI for active TB case finding, TB LAMP platforms to strengthen TB diagnostic networks, the use stool for TB diagnosis in children and digital health tools such as the EWORS, CommCare App, XMAP, Virtual based CBT and the USSD SMS technology to optimize active TB case finding in facilities and community settings with outstanding results.
KNCV Nigeria implements other key projects such as The STOP TB Partnership/UNOPS funded DATS project, TB diagnostic Connectivity Project, USAID Cluster 6 "HALG_ACE Consortium", The USAID funded COVID-19 Vaccination Acceleration Project, The Global PPM project, The USAID funded new tools project and The Jensen Pediatrics TB project.
KNCV Nigeria collaborates with the National TB Program and Partners, HIV program partners as well as the state TB and HIV programs at the sub-national level to drive program implementation with project footprints across 21 states in Nigeria.
PROVISION OF LEGAL SERVICES (RETAINERSHIP)
Purpose of the Assignment
KNCV Nigeria aims to engage a highly qualified Legal service provider to oversee the legal aspects of our operations. The legal firm will be expected to safeguard the organization's reputation by guaranteeing that the organization strictly follows law-giving lines and provide legal advice to management on all relevant issues. The Legal service provider will assist in optimal compliance with all statutory obligations as an entity. The responsibilities of the legal service provider also include drafting legal documents, structuring solutions for issues, and providing support in all corporate legal issues. This will effectively ensure legal conformity and minimize the probability of exposure.
Specific TOR:
ADVERTISEMENT
The Legal firm will be expected to provide the following:
Conducting legal analysis and researching legal matters.
Pursuing and advising on contracts between KNCV and any third party in respect of KNCV's business.
Assess and advise on the relevance and impact of existing or new legislation or policy on KNCV's Operations.
Give accurate and timely counsel to executives on a variety of legal topics (labor law, partnerships, international ventures, corporate finance etc.)
Collaborate with management to devise efficient defense strategies.
Helping KNCV as an NGO in securing exemptions whenever needed from local authorities.
Specify internal governance policies and regularly monitor compliance.
Research and evaluate different risk factors regarding business decisions and operations.
Apply effective risk management techniques and offer proactive advice on possible legal issues.
Communicate and negotiate with external parties (regulators, external counsel, public authority etc.), creating relations of trust.
Assist in follow up of documentations with government authorities (CERPAC, visas, etc.) that may be required by KNCV Nigeria for its operations.
Draft and solidify agreements, contracts, and other legal documents to ensure the organizations full legal rights.
Dealing with any cases of injury to any member of the public by KNCV's vehicles or other accidental injuries.
Deal with complex matters with multiple stakeholders.
Provide clarification on legal language or specifications to everyone in the organization.
Conduct your work with integrity and responsibility.
Maintain current knowledge of alterations in legislation.
Providing advice on legal matters.
Drafting legal opinions, memoranda, and briefing documents.
Reviewing legal material.
Formulating formalities regarding settlements of disputes.
Monitoring the implementation of the legal clauses.
Reporting Channels
The Legal firm's representative reports to the Executive Director
Time frame
Medium-to long term assignment for a period of 1 year (The retainer contract is subject to renewal based on performance and availability of funding)
What are we looking for?
A legal service providing firm with full comprehension of the influences of the external environment of an NGO.
Strong analytical and research skills.
Be registered with all the relevant government authorities in Nigeria and operating legally in Nigeria.
Demonstrate capacity to render the above service through a team of qualified advocates.
Demonstrate experience in rendering similar services to other NGO's or other organisations of similar nature.
High degree of professional ethics and integrity.
Sound judgement and ability to analyze situations and information.
Outstanding communication skills.
Application and information
Interested and qualified Legal firms that wish to show their interest in being considered can send a detailed proposal and proof of prior work experience (which must be indicated on your proposal). As well as relevant registration documents, qualifications of key personnel and recommendation letters from at least 3 organizations where they have undertaken such assignment to be submitted via legalservices@kncvnigeria.org. All applications must carry a specific consultancy name.
The start date for submission is Wednesday 5th of July 2023. The deadline for Submission is Friday 17th July 2023. Please note that we only consider applications that are received through the KNCV Nigeria recruitment email.