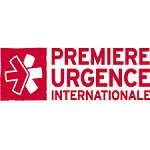 Premiere Urgence Internationale (PUI) is a non-governmental, non-profit, non-political and non-religious international aid organization. Our teams are committed to supporting civilians' victims of marginalization and exclusion, or hit by natural disasters, wars and economic collapses, by answering their fundamental needs. Our aim is to provide emergency relief to uprooted people in order to help them recover their dignity and regain self-sufficiency.

PUI has been implementing humanitarian activities in Nigeria since April 2016, supporting population with food security, nutrition, health and protection project in Maiduguri and Borno State.
We are recruiting to fill the position below:

Job Title: Finance Assistant
Location: Mashi – Katsina, Katsina
Employment Type: Full-time
Responsibilities and Tasks
Treasury & Cash Follow-up:
Manage the cashbox and ensure the safe keeping of cashbox
Process receipts and invoices for cash payments
Do daily physical inventory of the cashbox with the Finance Officer
Ensure the daily worker payments
Prepare and follow up the pay-outs and cash advances, within established guidelines
Guarantee security of the cashbox and confidentiality of information.
Finance & Accounting Management
ADVERTISEMENT
Check, before recording any entry, that the invoices are compliant with PUI's regulations and procedures
Record cash expenses in the excel books on a daily basis, and properly fill in the information needed (date, accounting code, project, budget code, etc.)
Issue voucher numbers, and properly archive the invoices and Saga vouchers in dedicated files, as per the donors' rules and regulations
Assist in the preparation for the external audit visits (donor and coordination visits).
Archiving Finance Record:
Manage the electronic archival of Finance files as per the filing process at the base level and share the scan data with Abuja
Manage the physical archival of Finance files as per the archiving process at the base level
Mandatory Requirements
Education Degree: University Degree in Finance, Accounting, or another relevant Degree
Work Experience: Minimum of 1 year of experience in a similar position (NGOs/private companies)
Language Skills: Fluent in Hausa and English, Kanuri is appreciated
Knowledge and skills: Good analytical and writing skills
Computer Skills: Good knowledge of the MS office software including Word, Outlook. Excellent in Excel.
Application Closing Date
9th July, 2023.
Method of Application
Interested and qualified candidates should:
Click here to apply online