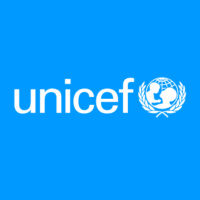 UNICEF contributes to the achievement of the Millennium Development Goals in Nigeria with a mandate to advocate for the protection of children's rights, to help meet their basic needs and to expand their opportunities to reach their full potential. UNICEF's Nigeria country programme: Aims to accelerate the realization of the rights of all children and women to survival, development, protection and participation. Promotes efforts to reduce infant, child and maternal mortality; expand access to quality basic education; and strengthen social and child protection systems. Uses a rights-based and gender-sensitive approach Plays a catalytic role in supporting federal, state and local governments in identifying key bottlenecks that hinder realization of the rights of disadvantaged children, supported by equity-focused, inclusive advocacy, planning, action and monitoring at all levels. Supports adolescent development.
Job Type: Full Time
Qualification: MBA/MSc/MA
Experience: 1 year
Location: Bayelsa , Gombe , Jigawa , Katsina , Kebbi , Niger , Taraba
Job Field: Consultancy , NGO/Non-Profit
To bolster the HACT team, and to provide a first-line support to the partners as well as financial management capacity strengthening for the State Primary Health Care Development Agency (PHCDA), a team of eight consultants for above mentioned states (one/state) for Nigeria Country office (NCO) is to be recruited.
Assignment:
Conduct state-specific needs analysis for capacity building and transfer initiative.
Conduct review of financial records on sample basis at least once a quarter and expenditure supporting documentation prior to liquidation to UNICEF and Ensure that financial reporting timelines are observed by partners.
Conduct trainings and capacity building initiatives for the Accountants of the PHCDA at the State and LGA and Ward levels on HACT SOP, Financial Management and other related aspects including training on the Accounting Software deployed.
Provide training to SPHCDA on record keeping facilitating quarterly spot checks by the roving consultants.
Technical review and recommendations to PHCDA teams in conducting a pre-audit of the financial statements prior to planned audit by third-party audit firm.
Facilitate, review and support the development of annual budget and work plan for State PHCDA.
Lead installation and roll out of accounting software in collaboration with roving consultants
Produce state-specific lessons learned report with actionable recommendations
To qualify as an advocate for every child you will have
A master's degree in accounting, Finance or Business Administration and/or a professional accounting qualification e.g CPA, ICAN and ACCA.
At least one year of Financial Management experience in a reputable organisation.
A bachelor's degree with an additional 2 year work experience may be accepted in lieu of a master's degree.
In-depth knowledge of internal auditing and accounting systems.
Excellent written and oral communication skills.
Experience with training and facilitation of group learning processes.
Proficiency in MS Office Suite
Method of Application