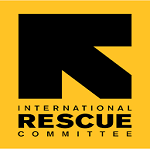 The International Rescue Committee (IRC) responds to the world's worst humanitarian crises and helps people to survive and rebuild their lives. Founded in 1933 at the request of Albert Einstein, the IRC offers lifesaving care and life-changing assistance to refugees forced to flee from war or disaster. At work today in over 40 countries and 22 U.S. cities, we restore safety, dignity and hope to millions who are uprooted and struggling to endure. The IRC leads the way from harm to home.
We are recruiting suitable canddiates to fill the position below:
Job Title: Assets Manager
Requisition ID: req42542
Location: Maiduguri, Borno
Employment Type: Full-Time
Employment Category: Regular
Sector: Supply Chain
Open to Expatriates: No
Job Overview/Summary
The Assets Manager Position will oversee the assets activities of the organization.
The position monitors the entire assets management for the country program.
One of the core functions of the incumbent as an integral member of the Supply Chain Department is, receiving, tagging, documenting, monitoring, tracking, updating, disposal, maintaining audit-compliant records, and providing the management with technical recommendations regarding better assets management.
The Assets Manager will be 75% based in Maiduguri with about 25% traveling to other IRC field offices (Borno, Adamawa, Yobe and Abuja).
Major Responsibilities
Program Management, Technical Quality, and Strategy:
Directly Supervise staff involved in assets management and record keeping.
Ensure that an updated asset register is maintained.
Ensure that an updated assets inventory sheet is maintained.
Ensure that all IRC assets and equipment are well maintained.
Ensure that the movement of IRC assets is tracked, and the necessary documentation is done when an asset changes its status/location.
Ensure that an up-to-date filing system for all assets is maintained.
Review all monthly asset reports from all field sites.
The implementation and/or maintenance of standard IRC assets management policies and procedures.
Ensuring that all assets are controlled and managed properly in accordance with IRC and donor-specific policies.
Dispose of IRC assets as per Donor regulation and approval, with reference to the organization's policy.
Prepare donation Certificate and all donation-related documentation at a needed time.
Retrieve assets and reassign them at the end of an employee's term of service.
Transfer assets from ended grant to an existing or opening grant with donor approval.
Facilitate asset allocation during relocation and closure of field offices.
Visit field offices for asset inventory (physical count) during the reporting period.
Submit an updated asset list for end of grant report.
Maintain full records of assets maintenances carry out.
Do partner assets spot-check across the country program.
Ensuring all assets records on the ERP software are updated and correct at any given time.
Prepare and coordinate periodic assets count across all field sites.
Detailed review of any asset counts reports and address findings in a timely manner.
Support the program sectors in planning and budgeting for assets to be procured for a specific project.
Ensure all IRC assets are insured.
Support staff to get necessary documentation in terms of lost/stolen assets and work out any IRC claims with the insurance companies.
Program Development:
Good assets maintenance and management practices that aid program support effectively and timely.
Excellent organizational skills with the ability to prioritize workload.
Well-organized and analytical
Able to work well in a team and to undertake assigned tasks independently.
Staff Performance Management, Learning & Development:
Hire, supervise, and build the capacity of team members in relevant technical and management competencies.
Develop and implement remote management capacity-building approaches to build the strengths of the asset's teams in deep fields such as Monguno, Gwoza and Bama.
Coach, train, supervise, and mentor direct-report staff, including communicating clear expectations, setting annual performance objectives, providing regular and timely positive and constructive performance feedback, and providing documented semi-annual performance reviews.
Maintain open and professional relations with all logistics and supply chain team members, promoting a strong team spirit and providing oversight and guidance to enable staff to successfully perform in their positions.
Approve and manage all time, attendance and leave requests to ensure adequate departmental coverage; ensure monthly, accurate timesheet submission for the direct reports.
Hold high-quality meetings with each field asset focal person on a regular and predictable basis, at least monthly.
Provide a measurable development plan including on-the-job learning to strengthen technical capacity, and exchange knowledge within the supply chain team.
As required identify staff performance issues and work with Human Resources to document and address these in accordance with the National Staff Employment Policies.
Adhere to and act in accordance with the IRC Global HR Policies and Procedures, and communicates through word and example a high standard of compliance with all applicable policies and regulations.
Research, Learning and Analysis:
Creates an atmosphere of trust and an enabling environment where staff can contribute their best and develop their potential.
Organize training and capacity building for supply chain staff in assets management.
Coordination & Representation:
Coordinate all activities regarding assets in collaboration with other assets focal persons and support from the logistics/supply chain managers.
Work with program and technical coordinators in providing details of the assets required for better program implementation.
Work with other stakeholders, partners, agencies, and insurance brokers in making claims for IRC assets when need be.
Key Working Relationships:
Position Reports to: Supply Chain Coordinator
Indirect/Technical Reporting: Senior Supply Chain Coordinator
Position directly Supervises: Assets Officer
Key Internal Contacts:
Country Program: Supply Chain Coordinator, Senior Supply Chain Coordinator, other Supply Chain Leads, Logistics Manager, Assets focal person, operation team, finance, compliance, Field Coordinators, SAMs and program leads.
Region/Global: RSCD, GSC team, Supply Chain Integra Advisors, Supply Chain Integra BSA team.
Qualifications
Education:
Relevant Bachelor's Degree in Supply Chain ManagementOR Advance Diploma and professional certification in Supply Chain – Asset management.
Work Experience:
3 to 5 years of working experience from senior Officer and above in Supply Chain – Asset management role.
Demonstrated Technical Skills:
Demonstrated understanding of Supply chain policy and regulations and donor policies and thresholds for assets.
Technical experience managing organizational assets preferably for an INGO in Borna State, including knowledge of best practices around tracking and reporting assets.
Technical experience interpreting key monitoring and evaluation indicators and data and using it to make quality assurance decisions and reporting.
Strong critical thinking and creative problem-solving skills with the ability to make sound judgments.
Proven ability to plan and manage multiple tasks in parallel to optimize the short seasonal implementation window in multiple locations.
Strong sense of personal integrity.
Capacity to respond rapidly to evolving challenges, devise appropriate solutions and achieve results.
Demonstrated Managerial / Leadership Competencies:
Provides a clear sense of direction, leads by example, and demonstrates the ability to carry out the organization's vision; assists others to realize and develop their potential.
Continuously seeks to learn, share knowledge, and innovate.
Ensure that compliance with policies is documented through systematic and random verifications of policy implementation.
Languages:
Fluently speaks and writes in the English Language.
Computer / Other Tech Requirements:
Full professional competency in Microsoft Office Suite, especially Word, Excel, Outlook, and PowerPoint.
Advance knowledge of the ERP software for managing organizations' business / assets.
Ability to Travel:
The Assets Manager will be based approximately 75% in Maiduguri and 25% in the field Locations (Borno, Adamawa, Yobe and Abuja).
Application Closing Date
Not Specified.
Method of Application
Interested and qualified candidates should:
Note: IRC is an Equal Opportunity Employer, IRC considers all applicants based on merit without regard to race, sex, color, national origin, religion, sexual orientation, age, marital status, veteran status, or disability.