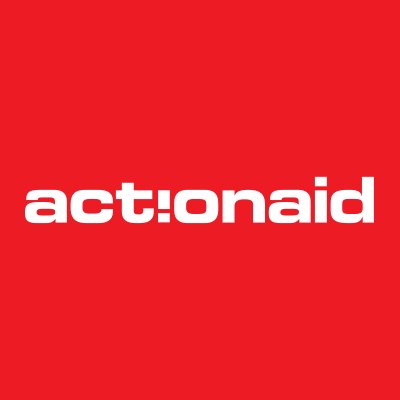 ActionAid works with poor people in over 40 countries across the world. Our goal? To end poverty. We believe in doing things differently. We know that with the right opportunities, poor people will find their own solutions – and build new lives. ActionAid Nigeria commenced programmatic operations in January 2000 after a Country appraisal which found poverty in the midst of plenty. We commenced work then through a Country Agreement signed with the National Planning Commission of the Federal Republic of Nigeria. Our works are currently spread across 26 states of the federation.
Job Type Full Time
Qualification BA/BSc/HND
Experience 3 years
Location Abuja
Job Field Finance / Accounting / Audit
Overall Purpose
The post holder will ensure maintenance of adequate financial integrity in supporting quality and timely data input for generation of financial reports, review and analyze accounting ledgers.
S/he will also contribute to strengthening the internal control and accounting systems of ActionAid Nigeria and partner organizations.
Specific Responsibilities
Assists in the preparation of financial reports as required by the project.
Attend to project specific internal/external audit.
Monitor Partner Budget implementation and performance.
Work with the Partnership Finance Manager and Project Lead on the financial planning processes of the long term (three-year planning) and short term (annual budgeting) plans that feed into the National Plans.
Work with other members of the project team in planning and forecasting.
Follow through ActionAid Nigeria communication procedures with donor and implementing partners.
Strictly adhere to AA Nigeria policies and procedures and observance with agreement or donor Memorandum of Understanding (MoU).
Support implementing partners organizations' grant management process.
Provide organizational development support to Implementing partnerorganizations.
Support capacity assessment, financial and accounting processes review, and prepare reports on partner organizations as may be assigned by line manager or Head of Finance.
Provide financial support to fundraising and proposal writing for the organization.
Monitor and review staff advances, retirements, and post hold journals.
Responsible for reconciliation of projects, bank accounts and other assigned ledgers.
Any other duties as assigned by line manager and/or Management.
Key Working Relationships
Internal: All AAN staff
External: AAN Partners and other stakeholders
Persons Specification
Education/Qualifications:
Essential: First Degree in Accounting/Finance
Desirable: Relevant accounting professional certification
Experience:
Essential:
At least three (3) years post NYSC experience, which should have been spent in a finance position.
Experience in implementing financial control systems.
Sound practical Knowledge of any accounting software and Spreadsheets.
Desirable:
Development sector experience as a finance person
Skills/Abilities:
Accuracy and attention to details
Excellent interpersonal & negotiation skills
Ability to work well with or without supervision
Personal Qualities:
High sense of integrity
Effectively promote AAN's mission values, and objectives
Method of Application
Interested and qualified candidates should download and complete the application form accessed below and send it in MS Word format to: Jobopenings.Nigeria@actionaid.org using the Job Title as the subject of the email.