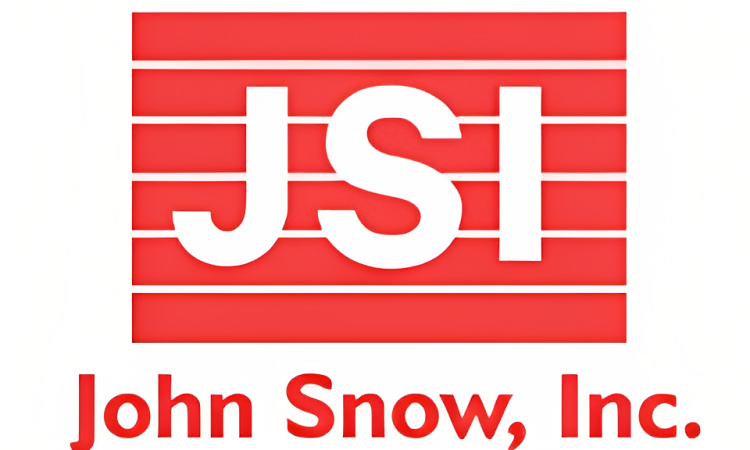 John Snow, Inc., and our nonprofit JSI Research & Training Institute, Inc., are public health management consulting and research organizations dedicated to improving the health of individuals and communities throughout the world. JSI's mission is to improve the health of underserved people and communities and to provide a place where people of passion and commitment can pursue this cause. For 35 years, Boston-based JSI and our affiliates have provided high-quality technical and managerial assistance to public health programs worldwide. JSI has implemented projects in 106 countries, and currently operates from eight U.S. and 81 international offices, with more than 500 U.S.-based professionals and 1,600 host country staff. JSI is deeply committed to improving the health of individuals and communities worldwide. We work in partnership with governments, organizations, and host-country experts to improve quality, access and equity of health systems worldwide. We collaborate with government agencies, the private sector, and local nonprofit and civil society organizations to achieve change in communities and health systems.
Job Type Full Time
Qualification BA/BSc/HND , MBA/MSc/MA
Experience
Location Abuja
Job Field NGO/Non-Profit , Project Management
M-RITE Overview
M-RITE is a consortium of global leaders in immunization systems approaches, integrated management and service delivery, health system strengthening (HSS), financing, data and learning, social and behavior change (SBC), strategic partnerships, gender, and human-centered design (HCD). Led by JSI Research & Training Institute, Inc. (JSI), along with PATH, Results for Development (R4D), Accenture Development Partnerships (ADP), CORE Group, and The Manoff Group, the consortium has extensive experience in shaping global strategies and collaborating with local partners to improve immunization outcomes and build on past learning and accomplishments.
The project's mandate is to strengthen the capacity of USAID partner countries to overcome entrenched obstacles to equitable immunization coverage. Additionally, M-RITE contributes to ongoing global efforts to mitigate the impact of COVID-19 on immunization services and supports countries to prepare for and introduce COVID-19 vaccines.
In Nigeria, the project provides support to the National Primary Health Care Development Agency (NPHCDA) at the national and state level for COVID-19 vaccination rollout and the design of the RI start-up program in five states of Nigeria: Bayelsa, Edo, Imo, Jigawa, and Lagos.
M-RITE provides technical assistance (TA) focused on capacity-building, gender-sensitive microplanning, and service delivery to support the rollout of the COVID-19 vaccines and help the NPHCDA to adapt its strategies as the pandemic and vaccine supply and service delivery strategies evolve.
M-RITE conducted initial analyses and several partner discussions during a two-month start-up period, utilizing existing data on RI system performance as well as drivers of demand in the focus states and has engaged stakeholders at national, state, Local Government Area (LGA), and health facility levels to identify the root causes of persistent challenges to equitable immunization coverage in the five focus states. Through this investment, USAID aims to increase its impact on achieving high equitable coverage with RI services.
Summary
The Program Associates will support communications, Mass media and media materials related activities including documentation at state level.
S/ he will work closely with the Senior SBC Advisor, State Team Lead, state SBCC officer, state Social Mobilization/ Health Promotion Officer (SMO) and other state thematic area Program Associates for effective coordination and integration with state-led community engagement efforts.
Essential Duties and Responsibilities
Support M-RITE Communications and Mass Media activity planning and implementation processes.
Support M-RITE liaison with Radio and TV stations on compliance to contract deliverables, deviations, airing challenges, opportunities and general observations or feedback.
Monitor and report on the airing status of M-RITE Nigeria Radio and TV spots across implementing states.
Provide support to programmatic research and knowledge management processes such as conduct of interviews, follow up and documentation for success stories and Human Centered Design at the state level.
Support M-RITE representative/s at ACSM Subcommittee meetings and similar partner forums as required
Track and report on other COVID-19 campaign, Routine Immunization/ PHC content across all three Media arms.
Identify new media opportunities for M-RITE in the state.
Other duties as identified by his/her supervisor.
Supervisory Responsibilities:
This position has no direct supervisory responsibilities.
Minimum Qualifications
An HND / Bachelor's Degree in Arts, Social Sciences or Health Sciences. Advance degree in Health Promotion is desirable
Experience supporting NERICC/ NPHCDA/SERICC/ SPHCDA and versatility with a camera is an asset
Working Knowledge of MS Office Packages and database software and applications
Well-organized, with ability to track multiple activities and deadlines
Ability to work successfully in a cross-cultural, team-based environment.
Method of Application
Interested and qualified candidates should send their Applications to: jsi_integratedproject_procurement@ng.jsi.com using "Program Associate-SBC" as the subject of the email.