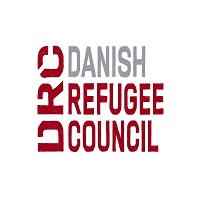 The Danish Refugee Council (DRC) is a humanitarian, non-governmental, non-profit organisation founded in 1956 that works in more than 30 countries throughout the world.
Job Type Full Time
Qualification BA/BSc/HND
Experience 2 years
Location Adamawa
Job Field Finance / Accounting / Audit
Purpose
Under the supervision of the Support Services Manager the Finance Officer, assisted by the finance cashier, is responsible for the daily finance and accounting of the Mubi, Adamawa office. The Finance Officer will work on overall financial monitoring using practice rigorous financial control mechanisms. S/He will ensure that financial procedures, policies, and requirements are compliant with DRC and donors, as a means to contribute to the achievement of DRC goals and vision.
Duties and Responsabilities
Office Cash Management and biweekly/monthly cash flow forecasts
Prepare bank transfer instructions for payments for Mubi Office.
Conduct field payments as required by programme team.
Manage the cash box for cash payment when necessary.
Collect financial information from programme team to prepare the monthly cash flow forecast.
Budget Management and supporting documents
Accurately record cash or bank transactions, monitor receipts and returns from Programme Teams and ensure correct data entry and reconciliation in the systems; ensure that advances are accounted for in line with financial guidelines.
Manage daily operations in accounting system, in line with DRC and donor requirements, ensure use of correct budget lines; monitor cash payments and update records and entries into cash books.
Check justification of operational advances before payments and ensure settlement in a reasonable timeframe.
Ensure consistency between cash book entries, physical counting, and balances.
Help the Support Services Manager in obtaining information for area level PMT or BFU meetings, and guiding support services teams in forecasting and planning.
Ensure monthly accounting closure: physical counting, edit accounting documents (cover sheets), and verify supporting documents; ensure process and paperwork is completed.
Ensure proper financial documentation in Mubi office; prepare and send documentation to Abuja in timely manner; follow the financial check-list.
Prepare rebooking documentation and provide support to teams requiring rebooking upon request.
Report inconsistencies, unusual actions seen in budgets, or errors to the Finance and Support Services Managers
Management of financial workflows and liabilities
Record all assets and liabilities on a weekly/monthly basis and properly follow their settlement.
Ensure that all supplier payments are cleared on time.
Ensure monthly reconciliation of assets/liabilities in overview received from Regional or HQ.
Archiving of Financial Records
Scan finance records monthly, saving to SharePoint or other internal Finance drives, and arrange for physical transfers to the Archive in Abuja.
Update monthly report and share it with the Finance Specialists and Finance Manager.
Ensure that cost reallocations are archived in related finance records when previous allocation has been modified.
Tax remittance
Ensure withholding taxes are calculated, recorded in the cash book and paid on a monthly basis.
Follow up on staff statutory and taxes payments at monthly basis and ensure that all receipts are collected and archived. Collect tax clearance certificates or credit notes when the payment is done.
With support of HR Team Leader and Support Services Manager, provide information to staff in regard to their finance matters (PAYE, PENSION, NSITF, NHF Payment).
Other support required for this position
Participate in audit preparation/execution.
Identify the technical problems encountered in the area office to be addressed by management.
Participate in staff meetings, providing information about financial processes to all area office staff.
The responsibilities listed in the JD are not exhaustive and may be readjusted according to operational needs but will remain in line with the overall purpose of the role.
Required Qualifications
A minimum of 2 years' relevant experience in accounting, finance, or clerical in international Non-Governmental (INGO)
Demonstration of payment, bookkeeping, cash management, budgeting, or archiving experience
Ability to plan, organize, prioritize, and deliver under deadlines and timelines.
Experience with Dynamics ERP or similar system
Ability to provide technical guidance and advice to non-finance colleagues.
Excellent knowledge of excel including formulas is requiredExcellent knowledge of excel including formulas is required.
Required Skills & Qualities
All DRC roles require the post-holder to master DRC's core competencies:
Core Competencies of DRC:
Striving for excellence
Collaboration
Taking the lead
Communication
Demonstrating Integrity.
Ability to work in a multinational and multicultural environment
Excellent writing, proof-reading, and communication skills
Excellent organizational and multi-tasking skills
Strong ability to adapt, take initiative and work in a multicultural environment
Interest for humanitarian sector and donor's environment
Listening, analytical and synthesis skills
Excellent communication skills, as well as patience and politeness
Exemplary sense of ethics in the workplace