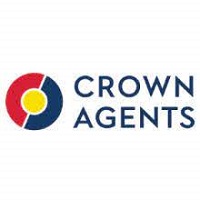 Crown Agents is a high impact social enterprise passionate about transforming the future for millions of people. Since our creation in 1833 we have worked across the globe to improve public services and drive economic growth. Our expertise is finding new solutions to difficult problems for clients in the areas of health, governance, economic growth, humanitarian action and supply chain services. We work with and train leaders at local, national and international level to achieve lasting change drawing on our insight and experience.
We are recruiting to fill the position below:
Job Title: Finance Manager
Locations: Bauchi / Cross River
Sector: Finance
Introduction and Project Background
Every year, nearly 6 million children under the age of five die. Unfortunately, the causes of these deaths often remain a mystery due to gaps in disease surveillance, death registries, and data to inform evidence-based policy-especially in low-resource countries, where mortality rates are highest.
The Child Health and Mortality Prevention Surveillance (CHAMPS) network works to close these gaps by gathering the evidence needed to save young lives. As a 20-year programme supported by the Bill & Melinda Gates Foundation, CHAMPS seeks to identify definitive causes of and prevent child deaths through community engagement, diagnostic and laboratory innovations, surveillance network advances, policy-to-action activities, and rapid, open access to data.
CHAMPS operates through teams of policymakers, community members, and researchers who work together for the empowerment of local communities to save their own lives.
The goal is to help create and strengthen a network of leaders in child health and mortality prevention that will improve the lives of children for future generations. From a central programme office housed at the Emory University Global Health Institute in Atlanta, Georgia, CHAMPS is formed of a network of multilateral and local organisations dedicated to research.
In Nigeria, Crown Agents will be contracted as Fiscal Agent for the CHAMPS programme working with 2 sites – Abubakar Tafawa Belewa University Teaching Hospital, Bauchi and University of Calabar Teaching Hospital.
Key Responsibilities
The Finance Manager will be based in 1 of the 2 institutions either Abubakar Tafawa Belewa University Teaching Hospital Bauchi, or University of Calabar Teaching Hospital.
They will report directly into the Team Leader. They will be responsible for liaising directly with the stakeholders in order to conduct the initial risk assessments.
Key Responsibilities include, but are not limited to:
Work with the implementing organisation to undertake the initial risk assessment.
Establishing good governance and ensuring strong financial management practices, including robust internal and financial controls and risk management and ensuring funds are fully accounted for and spent in a manner consistent with the terms and conditions of CHAMPS grant at each IP sites.
Support the Team Leader with the stakeholder engagement at the implementing organisation.
Develop monthly financial reports for IPs and establish accurate, timely and regular IP financial reporting.
Audit actual delivery supporting paperwork to ensure activities delivery, accuracy, policies and process compliance and good governance at the two sites.
Ensuring audit is completed before re-imbursing IPs monthly invoices.
Requirements
At least 5 years experience in accountancy, fiscal agent work or audit.
Familiarity with the Bauchi and Cross River States' context.
Located within Bauchi and/or Calabar would be added advantage.
We Offer
Crown Agents offer a competitive benefits package.
Application Closing Date
11th June, 2023.
Method of Application
Interested and qualified candidates should: