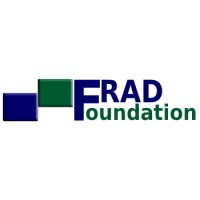 Future Resilience and Development Foundation (FRAD) is a registered non-profit organization with the corporate affairs commission in accordance with the Nigerian Law. FRAD over the years having been responding to the more than decade long conflict in Northeast Nigeria with operational presence in Various LGAs across the states. FRAD envision a sustainable future where everyone can access development a world no one is left behind, and work with a mission to build the resilience of vulnerable population using locally available solutions that ensures participation and bring meaningful development leaving no one behind. These mission and vision guide our responses and intervention in thematic areas of Nutrition, protection, Education, early recovery and livelihood and food security.
We are recruiting to fill the position below:

Job Title: Nutrition Project Manager
Location: Maiduguri, Borno
Employment Type: Contract
Job Summary
The Nutrition Project Manager will participate in the design, planning of project and oversee all approved project by ensuring quality implementations of projects.
He/she will lead in developing work plans, including supervising staff, budget management and managing the component of Nutrition.
The Project Manager will also be responsible for engaging with relevant stakeholders and local authorities, and in providing capacity-building trainingsstaff and volunteers to build their capacity in program related areas to increase quality in service delivery.
The Project Manager will represent FRAD in coordination meeting, advocacy, networking and representation.
Duties and Responsibilities
The Nutrition Project Manager will be based in Maiduguri, Borno State and report to the Head of programs and the Executive Director.
The Nutrition Project Manager will focus on contributing to the definition and implementation of FRAD policies, standard operating procedures, positioning and strategies of nutrition department in Borno State.
Responsible for overall management and supervision of nutrition project activities, conduct follow up and ongoing analysis of the context in Borno State.
Support technical implementation of the nutrition project in Magumeri and Damboa
This role will involve supporting health facilities clinics where we are implementing and as well as nutritional treatment.
The Nutrition Project Manager will be the focal point in providing technical support and recommendations on program implementation at all stages of the project cycle and ensuring quality of services delivered, ensuring compliance with FRAD's protocols and national guidelines.
He/she will work closely with the Head of programs and the MEAL Department to ensure project objectives are achieved; as well as with the Logistics, HR, and Finance departments.
Ensure the integration of nutrition components with GBV and WASH.
Manages the goods purchased for the project; for all goods purchased by the project, support updates of the inventory and guarantee the respect of the policies and guidelines, in cooperation with the Logistics Office.
Work with the state primary health care development agency.
Represent FRAD Foundation in all Nutrition related external meetings and resource mobilization efforts.
Experience and technical Competencies
candidates should possess a Bachelor's Degree qualification.
Experience in Emergency Health and Nutrition Intervention.
Have effective organizational skills to represent the mission of FRAD at various level.
Have a minimum of 3 years' experience in managing health and nutrition in the humanitarian sector including proposal writing, project budget management, reporting and training.
Be disciplined and able to work and arrive at decisions independently and with less supervision.
Possess excellent written and verbal skills in English including ability to use Microsoft office packages.
Be willing and able to travel regularly to field sites and monitor activities.
Have strong understanding of project life cycle management, monitoring and evaluation.
Be flexible and able to work within a multicultural team.
Good knowledge of the Nutrition Sector, and understand the nutrition, food security situation of the northeast Nigeria.
Good knowledge of AAP, PSEA Policies, and the concept of Do No Harm, and good at working with vulnerable population especial in emergency settings, good knowledge of emergency preparedness, and relief management.
Must be a team player.
Desirable Skills:
Communication skills (English, Hausa and Kanuri is added advantage).
Application Closing Date
20th June, 2023.
Method of Application
Interested and qualified candidates should send their Application (Cover letter and CV) to: hr.admin@fradfoundation.org using the Job Title as the subject of the mail.
Note
Only shortlisted candidates will be contacted.
Applications will be assessed on a rolling basis
Women are strongly encouraged to apply.
FRAD Foundation is an equal opportunity employer and is committed to ethical recruitment, please note that we don't collect money or participate in any fraudulent activities you can report such to ethics@fradfoundation.org