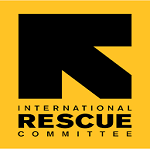 The International Rescue Committee (IRC) responds to the world's worst humanitarian crises and helps people to survive and rebuild their lives. Founded in 1933 at the request of Albert Einstein, the IRC offers lifesaving care and life-changing assistance to refugees forced to flee from war or disaster. At work today in over 40 countries and 22 U.S. cities, we restore safety, dignity and hope to millions who are uprooted and struggling to endure. The IRC leads the way from harm to home.
We are recruiting to fill the position below:
Job Title: Finance Clerk
Requisition ID:req42621
Location: Abuja
Sector: Finance
Employment Category: Fixed Term
Employment Type: Full-Time
Open to Expatriates: No
Job Overview / Summary
The Finance Clerk will be a key member of the Abuja finance team and will contribute towards the achievement of the field's finance objectives.
Under the direction of the Finance Officer, the Finance Assistant maintains the cash books and is responsible for the accounts payable functions of the department.
Major Responsibilities
Maintain both hard and soft folders for VAT report, PAYE report, NSITF report and WHT Report.
Ensure that all cash and bank payments documents are properly filed and stalled in the archive timely and accurately.
Ensuring that cash and bank payment documents, TAFs, bid analysis are distributed to authorizer timely and in line with operating authorization matrix.
Ensure accurate and timely retrieval of documents for audits as the audits come up.
Ensure that all documents used for audit are accurately returned to appropriate boxes and stalled a soon as the audit is over.
Support the finance assistant in Maintaining the receipt book and ensuring that authorized receipts are issued upon receipt of monies.
Collect acknowledged VAT report submitted to FIRS monthly.
Collection of NSITF receipt from the bank monthly
Create journals in Integra
Archiving of prior years' finance documents.
Diligent follow-up to ensure fully signed mandates are processed to vendor.
Assist with capturing payments on Integra.
Process All monthly statutory for payments.
Experience in grants audit and government audit.
Experience with tax reconciliations for annual returns.
Vendor account reconciliation.
Payment upload on the bank platform.
Any other duty as assigned by the supervisor.
Job Requirements
HND / B.Sc in Accounting or Business Administration.
Minimum of 2 years working in the finance function.
Experience working with NGOs (preferred but not a prerequisite);
Ability to work under pressure and manage multiple priorities.
Knack for detail. Able to communicate effectively.
Strong organizational skills and attention to detail.
Strong Computer skills (MS Word, Excel,)
Must be able to function comfortably in a loosely structured but complex work environment, working and prioritizing multiple tasks.
Able to communicate effectively (written and verbal) in English with Program staff
Good supervisory skills, time management and interpersonal skills.
Application Closing Date
Not Specified.
Method of Application
Interested and qualified candidates should: