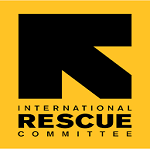 The International Rescue Committee (IRC) responds to the world's worst humanitarian crises and helps people to survive and rebuild their lives. Founded in 1933 at the request of Albert Einstein, the IRC offers lifesaving care and life-changing assistance to refugees forced to flee from war or disaster. At work today in over 40 countries and 22 U.S. cities, we restore safety, dignity and hope to millions who are uprooted and struggling to endure. The IRC leads the way from harm to home.
We are recruiting to fill the position below:
Job Title: SignPost Community Engagement & Protection / Service Mapping Officer
Requisition ID:req42611
Location: Damaturu, Yobe
Sector: Protection and rule of law
Employment Category: Regular
Employment Type: Full-Time
Open to Expatriates: No
Job Description
The International Rescue Committee has been in Nigeria since October 2012 and came in response to a widespread flood disaster. IRC's Emergency Response Team, with local partners, Civil Society Coalition for Poverty Eradication (CISCOPE), implemented projects to support food security, livelihoods, nutrition, and WASH in Kogi State.
Beginning of January 2014, IRC shifted its geographical location to the Northeast, in Adamawa state to provide a humanitarian response to the conflict-affected populations. In the Northeast, IRC has operational offices: Yola and Mubi field offices in Adamawa State, Damaturu in Yobe State and Bama, Monguno, Gwoza and Maiduguri field offices in Borno State-with the latter office opened in October 2015. In both states, IRC is providing humanitarian support to internally displaced populations hosted in IDP camps, camp-like settings, host communities, and returnee populations. In 2023, the IRC began operations in Northwest Nigeria.
The IRC Nigeria country program is implementing multi-sectoral interventions in the sectors of: Health and Nutrition; Environmental Health; Child Protection; Education; Women's Protection and Empowerment; Economic Recovery and Development and Protection Rule of Law. Most of these programs are driven in partnership with strategic local NGOs.
About SignPost
SignPost is an innovative, first-of-its-kind project within the Nigeria Country Program that harnesses social media and other digital tools to change the way the humanitarian community communicates with IDPs, Host community Members, returnees, and refugees.
SignPost meets IDPs, Host community Members, returnees, and refugees in Northeast Nigeria where they are online to listen to their questions and concerns and to provide the information they need to make informed choices about their lives. We also provide the humanitarian community with a platform to reach IDPs, returnees, and host community members with accessible information in multiple languages.
It meets communities on the digital platforms they already use and aims to deliver information that is contextualized to their specific needs and speaks to their lived realities.
This approach draws on evidence that people are more likely to trust and act on information that is responsive to their needs, speaks to their lived realities, and that comes from "peers" rather than authority figures.
Signpost very often incorporates face-to-face information services in order to reach people who have less access to the internet and social media. In Nigeria, we are anticipating face-to-face delivery modalities to be incorporated into the overall information strategy.
Position Summary
The Community Engagement, Protection and Service mapping Officer will be responsible for community engagement and entry, identification of protection concerns, identification of service providers and drawing up of a service / stakeholders map.
S/he would also be responsible for referrals of case for service provision based on need and responding to clients' information needs.
Additionally, S/he will write or co-write reports on SignPost content.
The Community Engagement, Protection and Service mapping Officer will be line-managed by the SignPost Senior Editorial Officer and work closely with the entire SignPost editorial team as well as the Senior Advocacy manager.
Essential Responsibilities
Identify service providers through field visits, information from field teams, coordination meetings, working groups, desk research, social media, referral pathways, user surveys/FGDs, etc.
Develop tools such as new service entry forms, service entry update templates, and new service provider agreements.
Communicate with service providers on a continuous basis to ensure the accuracy and consistency of information on the service map.
Maintain ongoing communication with Signpost Manager on-site strategy, features, and issues.
Act as a first line of defense for bugs and issues with the site and actively solicit feedback from users or office staff.
Coordinate with other actors mapping services to avoid duplication of efforts.
Send the draft (preview) entry to the service provider for confirmation and ask for clarification where necessary.
Conduct regular field visits when feasible to verify services offered and capture any access barriers.
Reviewing the content and design of the service map on an ongoing basis.
Work closely with Signpost Digital Community Liaisons who are in direct touch with users to verify service information.
Conduct training for service providers on how to use the service map and solicit feedback from providers.
Team Collaboration:
Collaborate with the editorial team (Senior Editorial Officer and Moderators); translators; and Senior Advocacy Manager to manage content across all SignPost platforms.
Coordinate with ICT focal point and MEAL Officer to ensure the smooth operation of the SignPost tools.
Work with the editorial team to ensure content is aligned with the content strategy and appropriate for publication.
Use online tools and other modes of communication to consistently share information with other members of the editorial team.
Participate in all team meetings, workshops, strategy sessions, regular communications, etc., as established by the SignPost Manager.
Accountability:
Reports Directly To: Senior Editorial Officer.
Directly Supervises: The SignPost Moderators.
Works Directly With: SignPost editorial team (Senior Editorial Officer and Moderators); translators; and Senior Advocacy Manager.
Qualifications
Requirements:
Previous experience with CMS systems
Self-starter – must be productive with minimal direction and flexible to sudden changes in requirements
High level of attention to detail.
Clear and consistent communication style.
Experience in User Centered Design a plus.
Knowledge and Experience:
Bachelor's Degree in Communication, Social Sciences, Public Information, or another relevant field
Experience working with a humanitarian organization.
Expert-level knowledge of English grammar and usage.
Knowledge of MS Word, MS Office Publisher, PowerPoint, is strongly desired.
Experience using a CMS.
Knowledge of online content best practices.
Knowledge of social media strategy and content best practices.
Experience in a humanitarian organization a plus.
Knowledge of IDP issues in Northeast desired.
Skills and Interests:
Native-level oral and written English skills required.
Ability to edit content drafted by non-native speakers into North American English.
Ability to work effectively with a diverse team in a sensitive environment.
Ability to work independently with remote management.
Strong interpersonal skills and high emotional intelligence.
Ability to handle pressure and ambiguity with grace and humor.
Proven organizational skills.
Healthy respect for deadlines.
Strong interest in IDP/ refugee/humanitarian issues.
Photo and video skills a plus.
Experience in content editing
Strong writing and proofreading skills
Passion for writing
Strong interpersonal and time-management skills; shown ability to prioritize and deliver on time
Great attention to detail
Strong analytic problem-solving skills
Ability to work both independently and in a multifaceted, cross-functional team
Native or near-native Hausa, Kanuri, Barbur, Margi, Waha, Shuwa Arab, Fulani/Fulfulde languages a plus.
Staff support:
Provide technical guidance, on the job mentoring and coaching for the moderators.
Ensure ongoing training and targeted capacity building of Moderators.
Review performance of moderators in the field and provide encouraging approaches to address issues identified.
Standards of Professional Conduct:
The IRC and IRC workers must adhere to the values and principles outlined in the IRC Way – Code of Conduct.
These are Integrity, Service, and Accountability. In accordance with these values, the IRC operates and enforces policies on Beneficiary Protection from Exploitation and Abuse, Child Safeguarding, Harassment-Free Workplace, Fiscal Integrity, Anti-Retaliation, Combating Trafficking in Persons and several others.
Gender Equality:
IRC is committed to narrowing the gender gap in leadership positions. We offer benefits that provide an enabling environment for women to participate in our workforce including parental leave, gender-sensitive security protocols and other supportive benefits and allowances.
Application Closing Date
Not Specified.
Method of Application
Interested and qualified candidates should:
Note: IRC is an Equal Opportunity Employer. IRC considers all applicants based on merit without regard to race, sex, color, national origin, religion, sexual orientation, age, marital status, veteran status, disability or any other characteristic protected by applicable law.