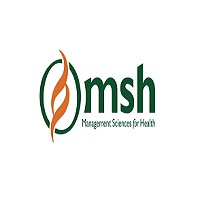 The Management Sciences for Health (MSH), a global health nonprofit organization, uses proven approaches developed over 40 years to help leaders, health managers, and communities in developing nations build stronger health systems for greater health impact. We work to save lives by closing the gap between knowledge and action in public health.
We are recruiting to fill the position below:
Job Title: Driver
Requisition No: R3082
Location: Abuja
Job Type: Full time
Job Description
The Driver will operate the MSH vehicle following the MSH guidelines, maintain vehicle logbook, and oversee vehicle maintenance and repairs.
The Driver will plan each travel route based on all available information such as road construction and closure, traffic condition, and meeting times.
The Driver will drive safely to take the utmost care of vehicle passengers, and drive prudently to protect others on the road.
The Driver will coordinate with MSH security and operations staff to take precautions to safeguard the wellbeing and safety of all passengers, such as planning routes to avoid areas of risk or social movement (ex., political demonstrations, etc.).
The Driver will conduct themselves with devoted professionalism and courtesy to ensure interactions with high-level officials, staff members, and clients reflect MSH's mission and values.
This position must be aware of and adhere to the MSH Procurement Integrity policy and will assist in safeguarding the assets (financial and physical) of MSH and ultimately donors against fraud, loss, or misuse.
Major Activities / Responsibilities
ADVERTISEMENT
Complete trip tickets, keep record of fuel consumption, run hour, and mileage on a regular basis.
Maintain the vehicle log books and sheets on a regular basis and update all necessary paperwork related to the vehicle (insurance, fitness etc.) to ensure smooth operation and movements.
Assist in ensuring vehicle registration, licenses, insurance, etc. are current and compliant with road regulations.
Coordinate with admin unit on trip scheduling.
Ensure all trips are supported by approved trip authorization forms.
Submit all expense reports in a timely manner to accounting, properly completed
Perform maintenance check-up of vehicle on a regular basis and schedule regular car service appointments.
Report all vehicle faults, maintenance needs, and incidents/accidents to supervisor to ensure proper maintenance of the vehicle for better performance and safety.
Inspect vehicle prior to travel to ensure all fluids, tires, wipers, belts, etc. are in good working order and ensure cleanliness of the vehicle (exterior car wash and interior cleaning/vacuuming).
Maintain all equipment allocated to the vehicle is completed and in good working order, including spare tire and communications equipment, before undertaking any journeys to ensure safety of the assigned vehicle.
Drive Country Representative and other MSH staff to meetings, and events within and outside of Abuja.
Drive the vehicle with caution ensuring the safety of passengers.
Abide by Nigerian Highway Code Traffic Regulations and uphold MSH driving rules and transport policies among yourself and all passengers.
Operate controls for the loading and unloading of goods
Qualifications
High school certificate.
4 years of relevant work experience in transportation, mechanics, logistics, operations.
Valid driver's license with a clean record (no traffic violations).
5 years of experience driving.
Familiarity with GPS devices.
Ability to communicate in English, both written and orally.
Experience with international governmental and non-governmental organizations, donor agencies, etc.
Auto-mechanic experience.
Knowledge of traffic rules and regulations and safety issues.
Knowledge of minor vehicle repair, identification of mechanical & electrical troubles and ability to lift heavy loads.
Knowledge of vehicle safety and control systems.
Knowledge the Nigeria highway and road system and structure.
Tact, professionalism, and ability to collaborate effectively with colleagues from a broad range of non-governmental, governmental, and international organizations.
Demonstrated punctuality, attention to detail, patience, friendly demeanor, flexibility, and overall positive attitude.
A neat and professional appearance
Undertake irregular work schedules, long trips and be ready to perform in short notice for assignment of a trip.
Application Closing Date
Not Specified.
Method of Application
Interested and qualified candidates should:
Click here to apply online
Note
MSH is an equal opportunity employer and will not discriminate against any employee or applicant for employment on the basis of race, color, sex, sexual orientation, gender or gender identity, religion, creed, citizenship, national origin, age, veteran status, or disability unrelated to job requirements.
MSH will take affirmative action to ensure that qualified applicants are employed and that employees are treated without regard to their race, age, color, religion, sex, sexual orientation, gender identity, national origin, veteran and disability status.