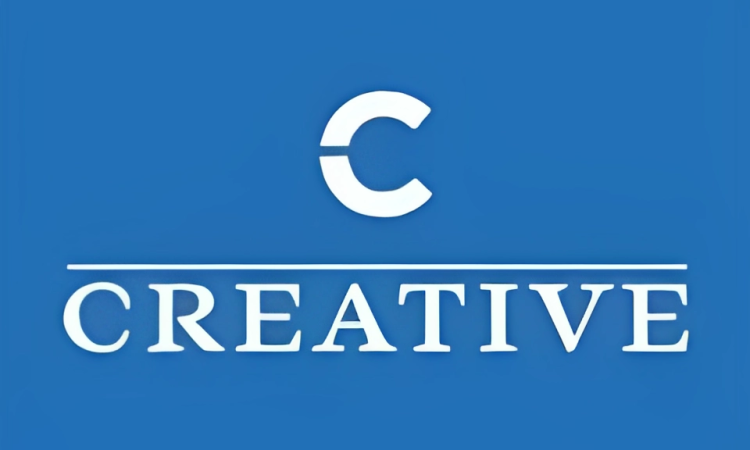 Creative Associates International is a dynamic, fast-growing global development firm that specializes in education, economic growth, democratic institutions, and stabilization. Based in Washington, D.C., Creative has a field presence in more than 25 countries with a strong client portfolio that includes the U.S. Agency for International Development and the State Department, among others. Since its founding in 1977, Creative has earned a solid reputation among its clients and is well-regarded by competitors and partners alike.
We are recruiting to fill the position below:

Job Title: Communications Specialist

Location: Abuja (FCT)
Employment Type: Full-time
Project Summary
The USAID-funded West Africa Trade and Investment Hub Project (hereinafter referred to as the Trade Hub) is a five-year, $116 million trade and investment facilitation activity that seeks to improve private sector competitiveness in West Africa through a market-based approach. By working in partnership with the private sector and fostering co-investments, the project will generate new private-sector capital investment into key sectors to create jobs and increase trade between the U.S. and West Africa. The project comprises three main components:

Design and administration of a Co-Investment fund for private sector partnerships, including a portion for partnerships in Research and Development (R&D) towards innovating and modernizing practices in Nigeria across five targeted value chains;
Technical assistance (TA) that directly supports, coordinates, and engages with qualifying recipients (i.e., partners and grantees) to achieve USAID's trade and food security objectives;
Urgently respond to the secondary economic impacts of COVID-19, notably to increase the access of working capital with financial actors, prevent job loss, and respond to supply shortages by scaling up local response.

Through this Co-Investment fund and technical assistance, the Trade Hub will improve companies' abilities to expand business operations, increase productivity, and create jobs that build on the talents and aspirations of West Africa's growing population. The Trade Hub will collaborate on specific commercial opportunities with firms, service providers, research organizations, as well as other business network actors to access private capital that will contribute to large-scale jobs, exports, and investment, particularly with strong demonstrated or potential links to the U.S. companies and investors.
Position Summary
We are seeking a dynamic and talented Communications Specialist to create and implement communication strategies to support the needs of the Trade Hub and to highlight activities implemented by multiple co-investment partners across the region.
The Communication Specialist will work with a dynamic team to drive projects from initial concept through final delivery, working collaboratively with the technical team.
The Specialist should be a writer, critical/creative thinker, and storyteller.
They will be collaborative, passionate, high-energy, organized, articulate, and able to distill clear messages to promote the Trade Hub's mission and impact. We're looking for a communication professional to join our team who is passionate about rural livelihoods projects, and strategic communication.
Reporting & Supervision:
The Communications Specialist will report directly to the Communications Manager and work closely with the other team members.
Primary Responsibilities
Marketing & Public Relations:
We are a dynamic team with multiple skill sets. We are seeking a Communications Specialist with experience in creating and writing content that will promote the objectives of the Trade Hub and the activities of our co-investment partners.
Write, edit, and publish marketing content on the Trade Hub activities, partnerships, grants, and industry, such as blog articles, promotional content, success stories, website content, and press releases to be made available through various channels
Seek input from several actors and thought leaders at different levels of the organization to produce optimal, thoughtful, and industry-leading publications that will further promote the Trade Hub objectives
Work in close collaboration with the technical team to identify great story ideas, develop, draft, and make them understandable and accessible through different communication channels
Work collaboratively with the team to assess, identify, draft, and propose communications campaigns, which may include social and online media, print media, direct mail, and other multimedia
Composes draft speeches for senior management and assists with finalizing speeches.
Create and coordinate multimedia content with guidance from the communication manager and evaluates the success of campaigns when completed.
Writing & Editing:
Identify and propose to the Communications Manager suitable stories, photo essays, and other content that would appear in the newsletter, website, and social media channels.
Write assigned success stories, features, and briefs for publication on The Trade Hub's website and other channels, including USAID outlets.
Provide editorial guidance including sourcing, writing, editing, and uploading thought pieces, data stories, and other relevant content submissions for the Trade Hub website
Work closely with the multimedia producer to schedule and develop scripts for audiovisual production.
Collaborate with HQ Communications to create and disseminate content through Creative's channels.
Outreach & Events:
ADVERTISEMENT
Work on all communications aspects of events, including promotion, program content for the program, registration materials, and related items; and setup, staff and pack up Trade Hub exhibits at events
Work with the communication team to advise on trade shows, exhibitions, events, and other promotional materials
Develop and support the implementation of the Trade Hub/Partners launch, relevant webinars, dialogues, and in-person events, with guidance to the design from the communication manager
Administration:
Support the development and implementation of the comprehensive strategic communications plan that aligns with The Trade Hub's work plan that achieves the program's internal and external communications goals
Ensure the staff and partners adhere to USAID's Branding and Marking Guidelines
Assist the Communication Manager with activities that promote communication between The Trade Hub and the West Africa-based USAID Missions, including project content suitable for dissemination on USAID channels
Support the writing and/or editing of USAID quarterly reports and other major USAID-required project documents
Provide administrative support to outside consultants (such as translators, photographers, videographers, etc.)
Collaborate with the HQ Communications team.
Required Skills and Qualifications
High School Diploma required; BA degree highly desired.
Must have 4 years of general work experience, A minimum of two (2) years of work experience in Communicationsor other relevant fields, including journalism, marketing, or public relations.
Experience in project marketing & public relations, social media,and multimedia content production.
Language: Advanced knowledge of spoken and written English is highly desired
Strong writing and editing skills
Desired skills and qualification:
Experience with Adobe Creative Suite or other graphic design programs
Bachelor's Degree in Creative / Technical Writing, Communications, Journalism, Marketing, Translation, or other relevant discipline
Application Closing Date
18th July, 2023.
How to Apply
Interested and qualified candidates should send their CV in PDF or Word format as one document to: Recruit@westafricatih.com using the Job Title as the subject of the email.
Note
Only finalists will be contacted. No phone calls, please.
Creative Associates International is an Equal Opportunity Employer: Disability/Veteran.